Boko Haram denies truce with govt, says kidnapped girls 'married off'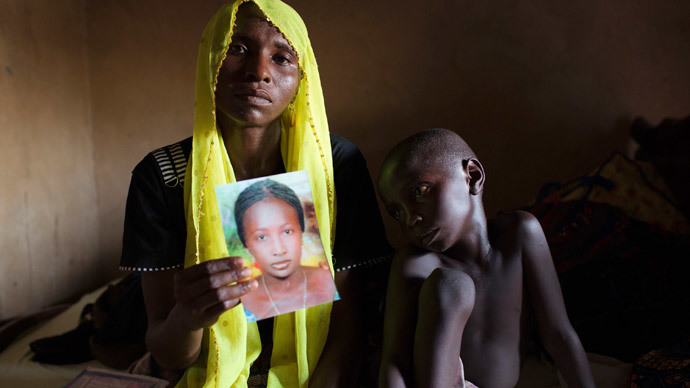 The Boko Haram leader denies any negotiations with the Nigerian government and claims that the 219 girls kidnapped earlier this year have converted to Islam and been "married off."
"Don't you know the over 200 Chibok schoolgirls have converted to Islam?" said Abubakar Shekau, the radical Islamist group's leader in a video obtained by AP and AFP on Friday.
"They have now memorized two chapters of the Koran. We have married them off. They are in their marital homes," he added, laughing.
Although many of the kidnapped girls escaped after the first few days of their abduction, 219 remain missing. An international Twitter campaign, #BringBackOurGirls, was launched in an effort to spur the Nigerian government to take more decisive measures to rescue the girls.
The Nigerian government asserts negotiations with Boko Haram are ongoing, but Shekau denied any talks and has seemingly ruled out future discussions.
The video was released on the heels of Nigeria's chief of defense staff, Alex Badeh's October 17th announcement, that the militants had agreed to free the girls and end their bloody five-year insurgency.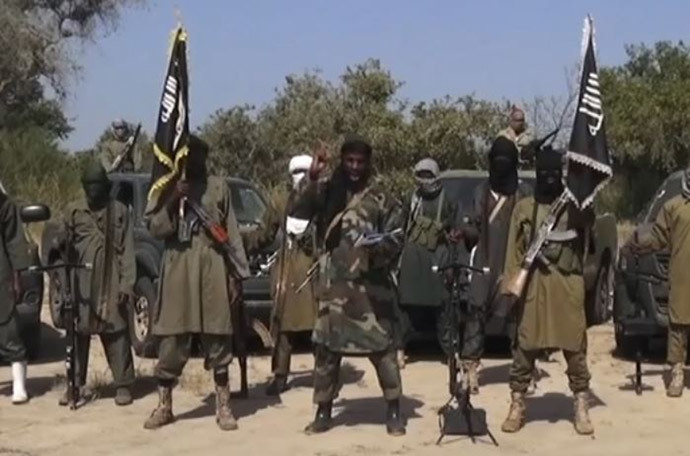 READ MORE: Nigerian schoolgirls 'to be released', ceasefire reached with Boko Haram
"We did not negotiate with anyone…It's a lie. We will not negotiate. What is our business with negotiation? Allah said we should not," said Shekau.
Previous purported ceasefires have never materialized. Because Boko Haram is a fractured organization with an unclear command structure, the influence and position of Danladi Ahmadu, the man claiming to be a representative of the militants who is negotiating with the government, is dubious.
In the video, Shekau, dressed in military fatigues, a black turban and surrounded by armed militants, says he doesn't know Ahmadu.
The extremist leader also took responsibility for the July abduction of a German national, who is said to have been a teacher at a government training facility in Gombi, about 20 miles north of Chibok, the site of the schoolgirls' kidnapping in April.
Attacks and kidnappings have continued since the government's announcement.
Boko Haram terrorists are suspected of bombing a bus station in Gombe on Friday, leaving at least eight dead and 41 wounded. The terrorist organization has claimed responsibility for several other bus station attacks this year. In addition, last week the militants captured Mubi, the second largest town in northeastern Adamawa State.
The extremists have expressed a desire to create an Islamic Caliphate in predominately Muslim Northern Nigeria. Residents, driven from their homes by the militant organization, report that hundreds are being detained for violating the extremists' harsh version of Sharia law.
The uprising has claimed an estimated 13,000 lives over the last five years, according to Nigerian President Goodluck Jonathon.
You can share this story on social media: