Watch rare Russian Yeti bear do Kung-Fu (VIDEO)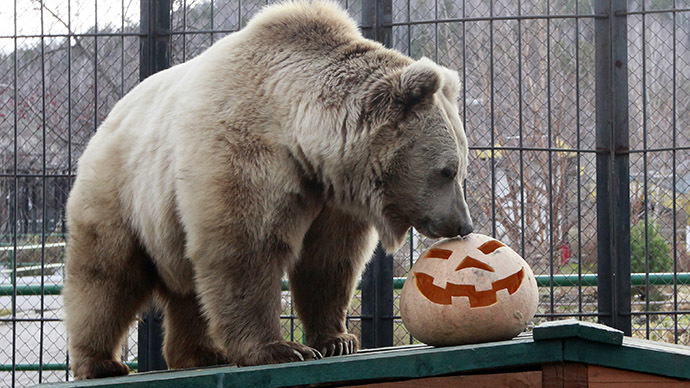 A nine-year-old Himalayan bear – who is thought to have been the inspiration for the Yeti myth – has been filmed performing stunning spinning tricks with a log in a Siberian zoo.
Going by the name of Pamir, from the Asian mountain range his ancestors inhabited, the bear is known for its distinctive white claws.

"He's been playful since he was just a little cub. He loves to play with plastic canisters and basketballs, and in the summer, with a hose," said his keepers at Roev Ruchey zoo in Krasnoyarsk.
(Video Courtesy: The Siberian Times)
You can share this story on social media: