1 drop of blood & 60 minutes: Breakthrough device heralds future of cancer detection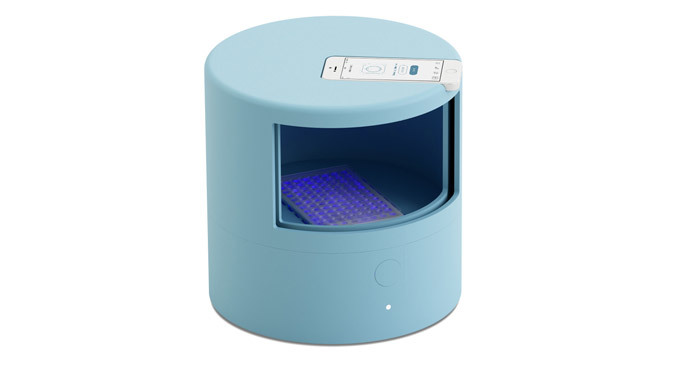 Early cancer detection can save millions of lives but current diagnostic methods remain costly and invasive. However, a new startup is developing a device which could detect dozens of cancers with a single blood test.
The Miriam test platform was recently presented at the TEDGlobal 2014 conference in Rio de Janeiro by Jorge Soto, a cancer technologist. He promised that it would make cancer detection at the molecular level "easier, cheaper, smarter and more accessible than ever before."
Named "one of the most thrilling demos in TED history" by conference curator Chris Anderson, Miriam is a compact, $500, 3D-printed device that, nevertheless, can detect several kinds of cancer – pancreatic, lung, breast and hepatic – and it is only the beginning, according to its makers, who have decided to make its design open-source.
The device is based on state-of-the-art molecular biology, and the latest scientific discoveries in the field of microRNA – a class of tiny biological regulator molecules, discovered in 1993. They can be used as a "perfect, highly sensitive biomarker," as their levels vary in the blood, forming specific patterns characterizing different types of cancer, even at the early stages.
"You don't need to wait until you have any symptoms, you don't need to know which disease you are looking for, you only need 1 milliliter of blood and a relatively simple array of tools," the company's blog stated.
The blood sample is pipetted into a 96-well plate with patented biochemical reagents, which is then loaded into the device for about an hour. A smartphone, put on top of the device, takes pictures, documenting the pace of the reaction that reveals the microRNA strings by lighting up the well green. The data is then sent to the online database for interpretation of the diagnosis.
"We're talking about a decentralized system; the main challenge is to make it robust enough so it can be done by an untrained person anywhere in the world in not-so-optimal laboratory conditions," molecular biologist Fay Christodoulou said.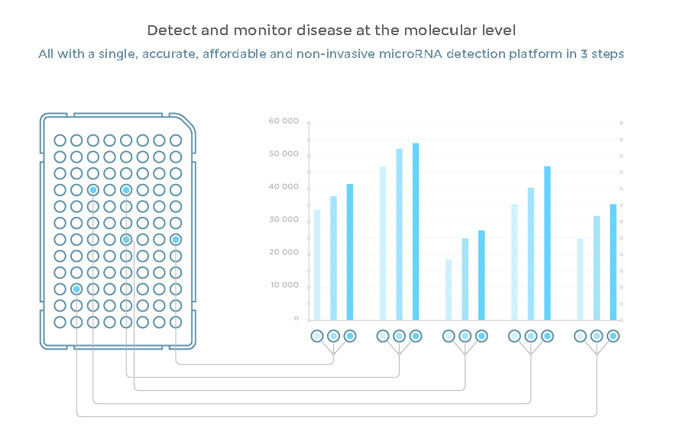 The Miroculus company's founders met at a graduate studies program at Singularity University, which is held annually at the NASA Research Park in Silicon Valley, California, and gives talented participants an opportunity to develop their own business idea for helping people globally – in just 10 weeks.
They were inspired by the lack of proper means for cancer detection.
"We have 21st-century medical treatments and drugs to treat cancer, but we still have 20th-century procedures and processes for diagnosis, if any," Soto said, backing the idea that current technologies operate mainly for cancer at stage 3 or 4, when symptoms of the deadly disease appear – which is "too expensive for humanity."
Medicine nowadays uses imaging techniques, such as X-rays or MRI scans, endoscopy and various blood tests, each supposed to detect a particular type of cancer – all quite costly and not perfect. To detect the disease at early stages scientists have developed screening programs. But not all cancers can be screened and their tests are not always precise. However, the only absolutely reliable source of information is considered to be cancer biopsy, a cell sample – a procedure that may take a few days and cost up to $10,000.
Nonetheless, however democratized and effective Miriam seems to be, it has met some challenges. According to cancer researcher Muneesh Tewari, "There are so many stories of biomarkers that get discovered, and then there are things you didn't know that basically kill the marker."
He explained that "Bringing the device to the point where, in fact, it is robust and reliable when you put it in the hands of a large number of people who are truly untrained, that's always the next barrier to be overcome."
But Tewari also called the new project an idea that is "very powerful, and important, and could really be potentially transformative."
You can share this story on social media: