8yo Kosovo boy returns to mother after 5 months in Syria with jihadist father
An eight year old boy from Kosovo, who had been abducted by his jihadist father and had spent five months in Syria, was reunited with his mother, following an operation conducted by the Kosovo intelligence.
The boy, Erion Zena, was met by his mother, Pranvera Abazi, at Pristina airport late on Wednesday. The emotional reunion, with mother hardly holding back her tears, was witnessed by an AP reporter. The journalist was among the first to hear the woman say what it was like for her to have her son back after months of being separated.
"It feels like a dream," she said. "It feels as if I am waking up and I fear he's still not there."
Erion was taken to Syria in June 2014 by his father Arben Zena, without Pranvera's permission.
A photo later appeared in social media showing Erion and an unidentified man in military outfit, both holding up one finger in the Islamic State (IS, or ISIS, or ISIL) salute.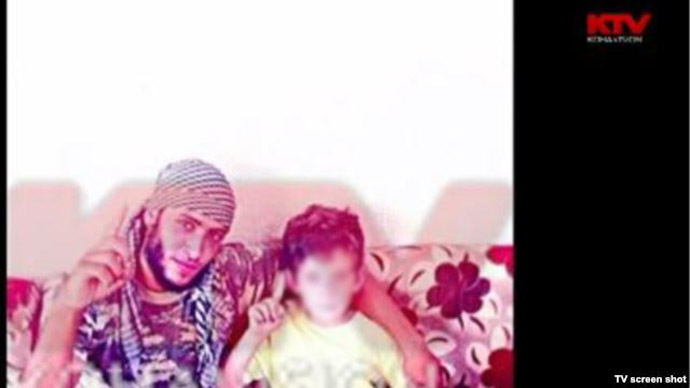 Pranvera had vigorously campaigned for the boy's return, making public appearances for the cause in Kosovo and Albania.
A Facebook page "Bring back our boy" was set up in August in support of Pranvera's effort. It has garnered more than 12,000 likes.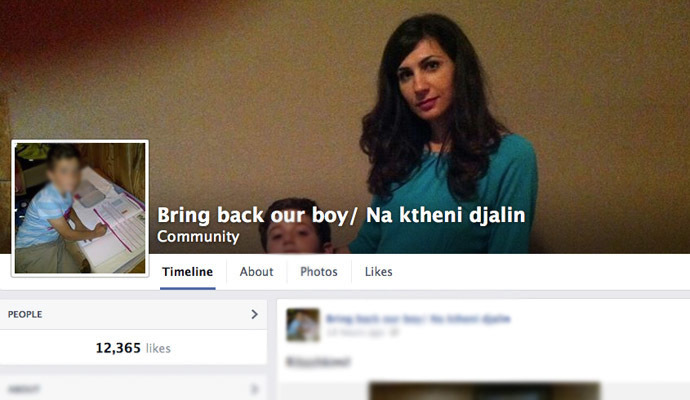 Kosovo President Atifete Jahjaga thanked the Kosovo Intelligence Agency (KIA) for "dedication and professionalism" in carrying out the operation for bringing the boy from Syria.
Kosovo's Prime Minister Hashim Thaci said in a statement, cited by AP, that KIA "successfully located, found and returned," Erion Zena to Kosovo as a result of a "complicated and dangerous" operation. The PM would not give any further details though.
Earlier in October Kosovo's Deputy Minister of Interior, Sasa Rasic, said that an estimated 200 Kosovo citizens could have joined the Islamic State fighters in Iraq and Syria. He described the situation as a "critical" one and added that around 100 Kosovars were under investigation for their potential willingness to join the IS fighters.
You can share this story on social media: