Divided over Ukraine, but US & Russia band together to fight ISIS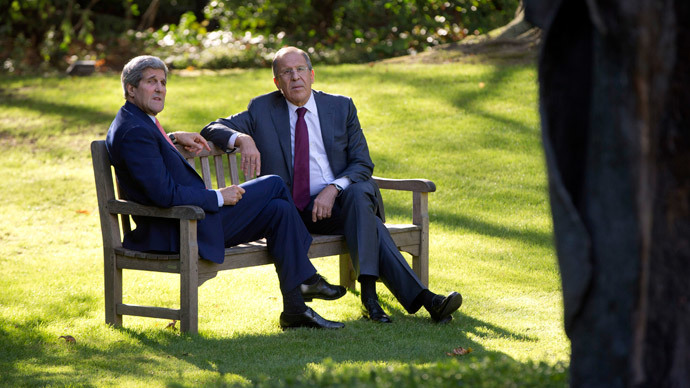 Washington and Moscow are renewing security cooperation, which ground to a halt amid the rift caused by the Ukrainian crisis. The two are back in business together to share intelligence on the Islamic State (IS, formerly ISIS) militant group.
The mending move came after a three-hour meeting in Paris between Russian Foreign Minister Sergey Lavrov and US Secretary of State John Kerry. The talks were focused on issues other than Ukraine and appear to mark a pivot in US-Russia relations, which lately have stood at a post-Cold War low.
The renewed cooperation, and particularly sharing of intelligence on the IS is part of US and Russia assuming "major responsibilities" as world powers, Kerry said. Tackling North Korea and finding a solution to Iran's controversial nuclear problem are other examples where the two nations need a partnership, he added.
Lavrov, speaking separately from Kerry, confirmed the development.
"We can cooperate better together to increase the effectiveness of settling problems for larger society. That especially concerns the fight against terrorism, which has now become the main threat to the whole Mideast," he explained.
The crisis in Ukraine started with anti-government protests last year, which the US and the EU supported and which led to an armed coup in which right-wing radical groups played a key part.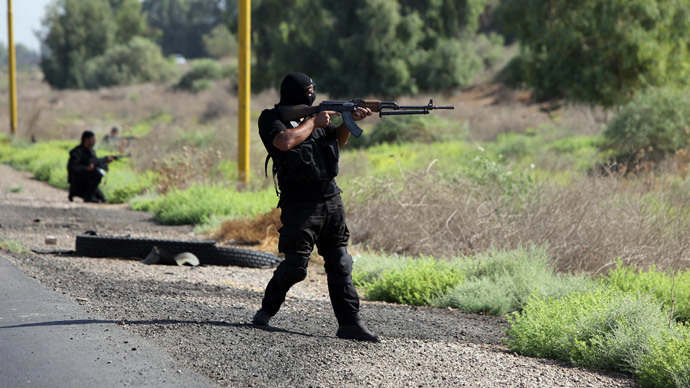 After the new authorities demonstrated intention to repeal a law giving official regional status to Russian language, the predominantly Russian region of Crimea held a referendum, voting to become part of the Russian Federation.
Western nations consider the events an illegal annexation by Moscow, while Washington launched a campaign to isolate Russia internationally. The effort saw limited success with major players like China or India refusing to join in, but it included the severing of most avenues for cooperation between the US and Russia, including on security.
The rise of the IS in Syria and its lightning offensive in Iraq, which left the country's US-trained army demoralized and fleeing, required a major international response. Washington leads a coalition of nations that use airstrikes to hamper the IS advances.
The operations in Syria are being done without either a UN Security Council mandate or an invitation from the Syrian government, which the US wants ousted. Critics argue that it makes the bombings an illegal military invasion in terms of international law.
Syria's top regional ally Iran, which is helping Iraqi government to fight against the IS, does not take part in the US-led campaign in Syria. Russia, which supports Iraq with arms supplies, is also skeptical about the involvement in Syria.
The renewed cooperation between the US and Russia hardly cancels all the divisions the two countries have, including those over Ukraine. Violence continues in the country despite a ceasefire negotiated last month. Ukraine's economy continues sliding down and the country's debt for supplies of Russian gas is yet to be settled.
You can share this story on social media: