Bolshoi Theater light show in 4K: Experience amazing optical illusion projections in Ultra HD (VIDEO)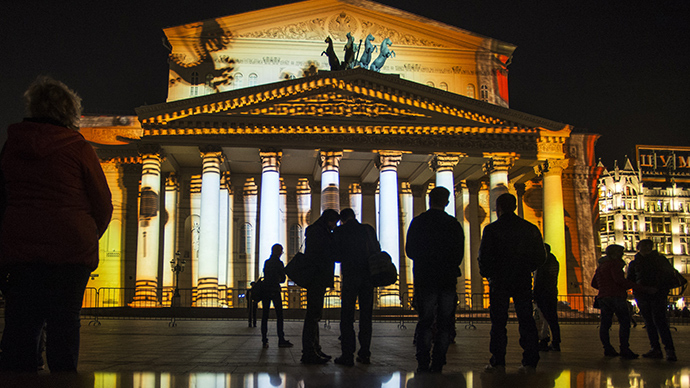 From an ancient Egypt goddess to a Chinese dragon, underwater temple and boat in an ocean, the Bolshoi Theater has a life of its own as the dazzling Circle of Light festival comes to Moscow.
The world-famous Bolshoi Theater is one of the majestic sites for the fourth "Circle of Light" festival together with the Ostankino TV Tower, Tsaritsyno Park, Kuznetsky Most and other Moscow venues.
The grandiose work of modern lighting technologies takes spectators on an Around the World journey.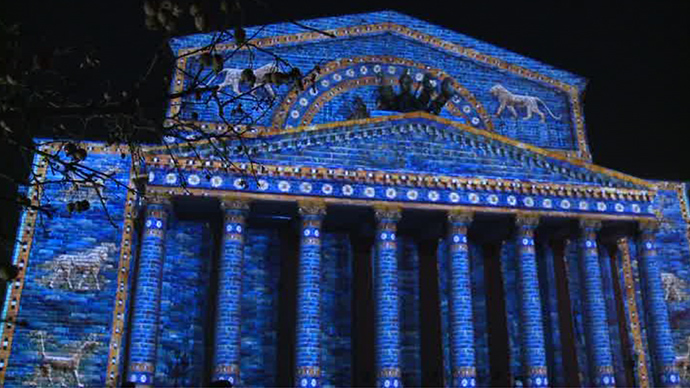 Roman and Greek ancient goddesses are replaced by Japanese dwellings on the façade of the theater.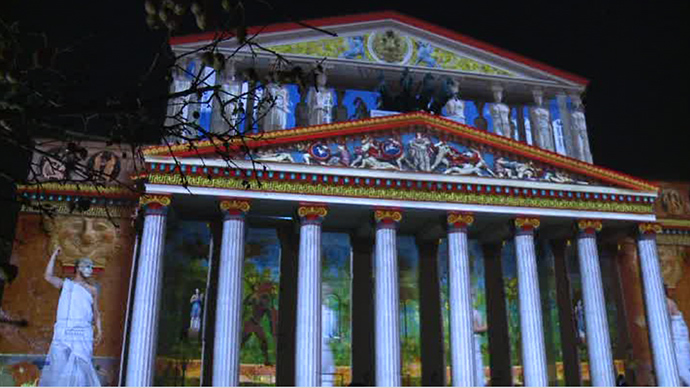 But those don't last, as then it turns into a Russian circus with acrobats under the dome, or a steampunk novel.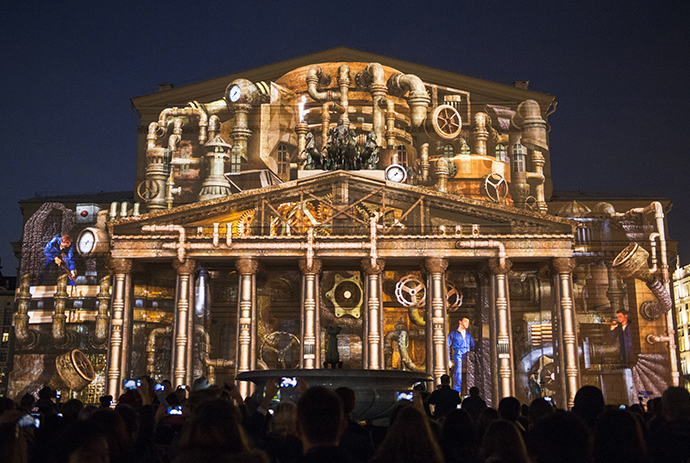 2D and 3D graphic designers from around the world guide the spectators during a total of 137.5 hours of breathtaking laser shows, amazing fireworks and numerous multimedia and light installations.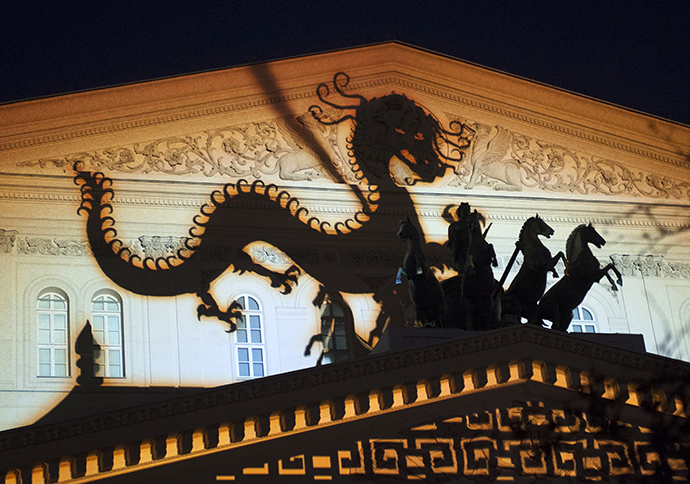 This year's "Circle of Light" is set to become the largest in the festival's history, as it involves eight locations – twice as many as in 2011, when the annual event was founded.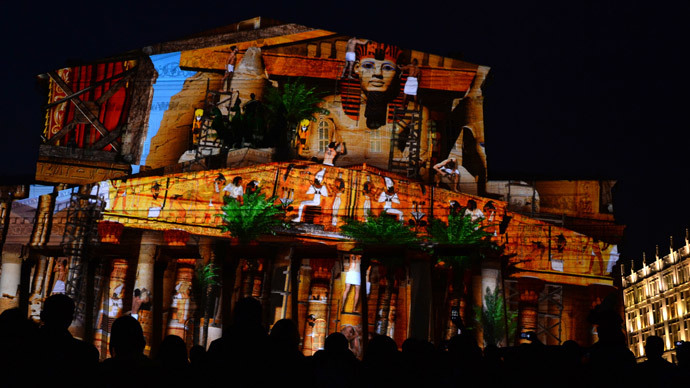 The festival will last till October 14 with Teatralnaya Square, in front of the Bolshoi Theater, to host the closing ceremony.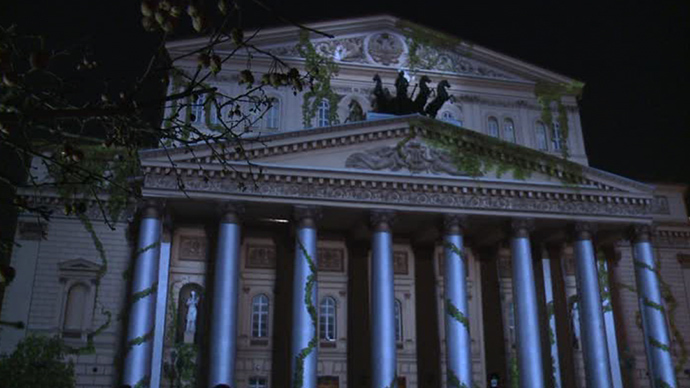 You can share this story on social media: