Putin orders Russian troops' withdrawal from drills near Ukraine border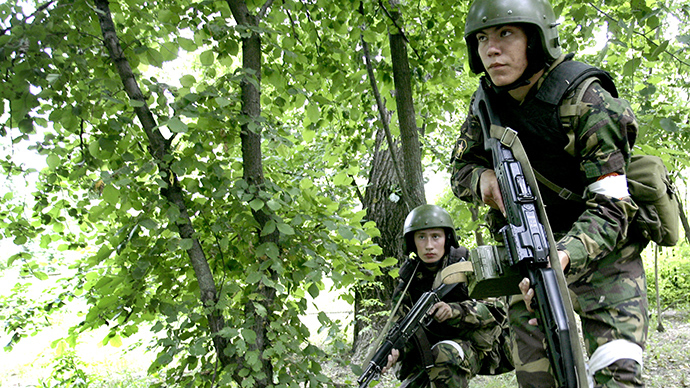 Russian President Vladimir Putin has ordered a return of 17,600 troops involved in several military drills in the Rostov region, which borders Ukraine. The order came after a Security Council meeting, which assessed various threats to Russia.
The council's agenda for the Saturday meeting included the Ebola epidemic in Africa, the rise of the Islamic State militants in Iraq and Syria, the crisis in Ukraine and Moscow's relations with Washington, presidential spokesman Dmitry Peskov told the media.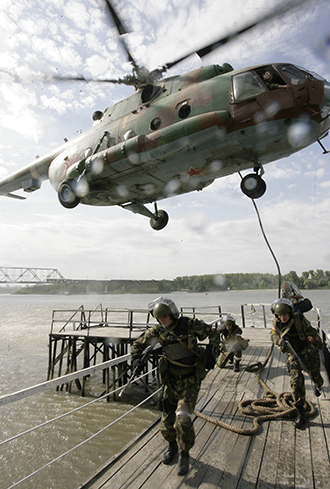 The meeting was attended by top Russian officials, including the speakers of both chambers of the Russian parliament, key ministers and heads of security agencies. It was followed by a working session between President Vladimir Putin and Defense Minister Sergey Shoigu.
"The minister reported the commander-in-chief that the summer season for military training at the ranges of the Southern military district was over," Peskov said. "After hearing the report, Putin ordered to start the withdrawal of the troops to their permanent stations. That would be some 17,600 servicemen, who trained over the summer at the ranges of the Rostov region."
Hours later, the Defense Ministry reported that the redeployment of the troops had already begun, as ordered.
In the last several months the Russian armed forces staged a number of military exercises in western Russia, including regions bordering Ukraine. The biggest were held in the Central Military District in June and were aimed at testing the combat readiness of some 65,000 troops involved.
The drills, especially those held close to Ukraine, were criticized by some western countries and NATO, who claimed that they were aggressive and provocative. At the same time, NATO lately held a number exercises of its own close to the Russian border, including the Rapid Trident exercise held in western Ukraine in mid-September.
The tension between Russia and the West escalated after the February armed coup in Ukraine. Moscow sees the event as illegal and facilitated by the US and the EU. Washington and Brussels blame Moscow for accepting the secession of Ukraine's region of Crimea and agreeing to take it as part of Russia and of supporting rebel forces in Ukraine, which opposed the new government and took arms when Kiev tried to use force to subdue them.
You can share this story on social media: