​Nobel Peace Prize winner calls on Kiev to protect children of Ukraine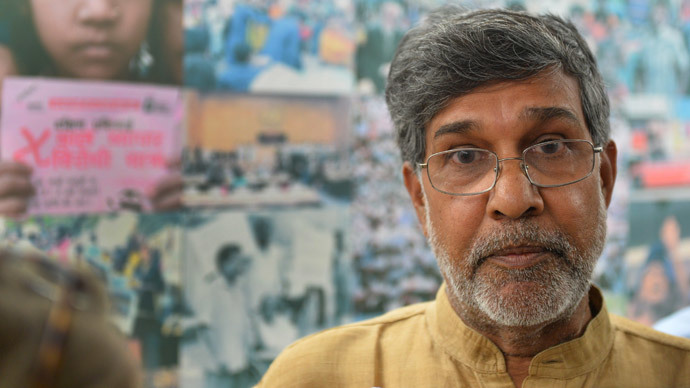 The recent Nobel Peace Prize laureate and human rights activist Kailash Satyarthi has condemned the violence against children in Ukraine urging Kiev to act against it amid the ongoing crisis.
"It is the responsibility of the Ukrainian government to save their citizens particularly children. Safety of children will be their utmost priority. I will appeal to the Ukrainian government so as to ensure that such incidents against children will not occur in future," Satyarthi said in an interview to Rossiya Segodnya news agency.
He elaborated that the global conflicts such as in Syria, Palestine and Ukraine are waged due to political reasons, while the children are "bearing the brunt of these crises."
"So far we have not been able to create a world where children will be safe. They are innocent and have nothing to do with violence but often they are on target. We should not only condemn it but also act against it," he said.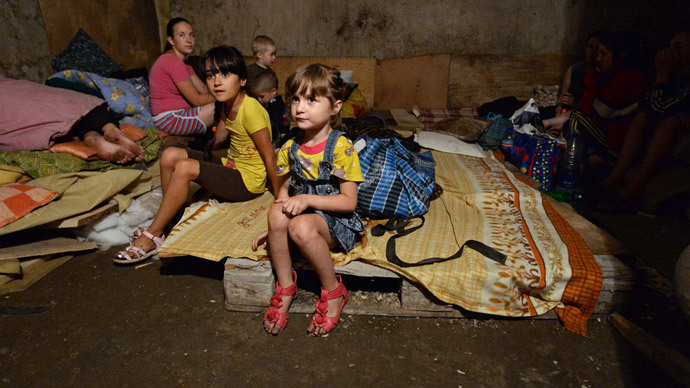 The Indian children's rights activist was awarded the 2014 Nobel Peace Prize on Saturday splitting it with the seventeen-year-old Pakistani women education activist and Taliban assassination-survivor Malala Yousafzai.
READ MORE:Nobel Peace Prize shared by Malala Yousafzai and Kailash Satyarthi
Satyarthi has been fighting against child labor for decades. In 1980 he founded the Bachpan Bachao Andolan (Save Childhood Movement) organization and has since advocated the rights of thousands of children who were under bonded labor in factories. He has managed to save over 80,000 children as well as contribute to their rehabilitation and education.
The UN stated on Wednesday that at least 3,660 people have been killed and over 8,800 have been wounded in eastern Ukraine since the beginning of Kiev's military operation in April – including 330 since the ceasefire brokered on September 5.
UNICEF stated on Tuesday citing health authorities that as of September 30, 35 children have been killed in the Ukrainian conflict while 87 have been wounded.
You can share this story on social media: