6.3 quake off northern Japanese coast as Typhoon Vongfong hits Okinawa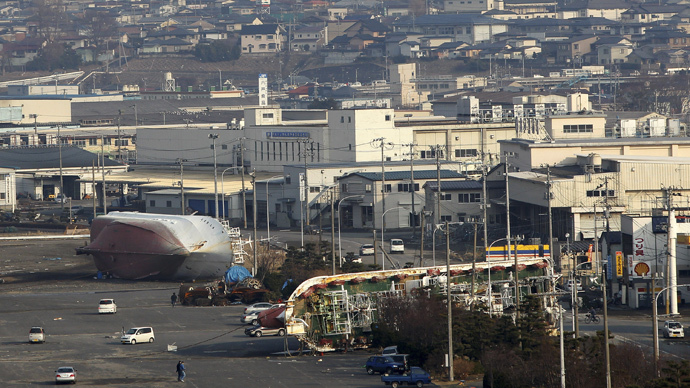 A 6.3 earthquake has been registered early Saturday off Japan's northern coast by the US Geological Survey. The quake comes as the world's biggest super-typhoon this year, Vongfong, is striking the south of the country.
The tremor occurred at 02:36 GMT, the Japan Meteorological Agency reported. There have been no reports of damage, casualties or a tsunami alert.
The epicenter of the quake was located 154 kilometers away from the southeastern city of Hachinohe, in Japan's southeast Aomori Prefecture, at a depth of 13 kilometers.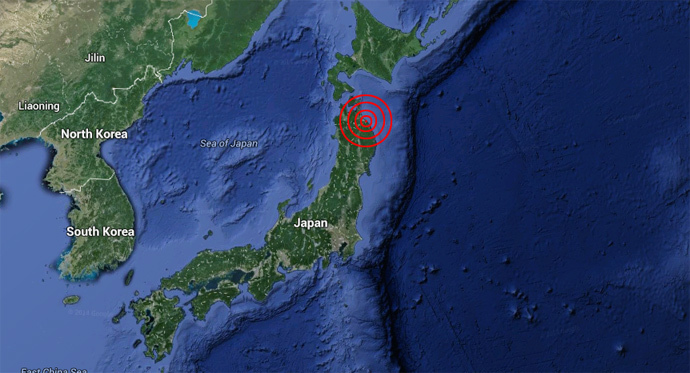 The epicenter of the latest earthquake is situated relatively far away, about 400 kilometers, from the Fukushima nuclear power plant, which was severely damaged by an earthquake and a tsunami in March 2011.
Officials from the Tokyo Electric Power Company (TEPCO), operator of the crippled Fukushima nuclear plant, reported a week ago that the tsunami projectile height at Fukushima NPP has been raised and that now it would take a 26-meter wave to damage the facility and cause radioactive leakage.
Last time the city of Hachinohe was struck with a quake was in 2011, when a 5.2 tremor struck off the eastern coast of Japan's Honshu Island on September 18. The epicenter of the earthquake was located at a depth of 24.1 kilometers and in about the same place, 147 kilometers east of the city of Hachinohe.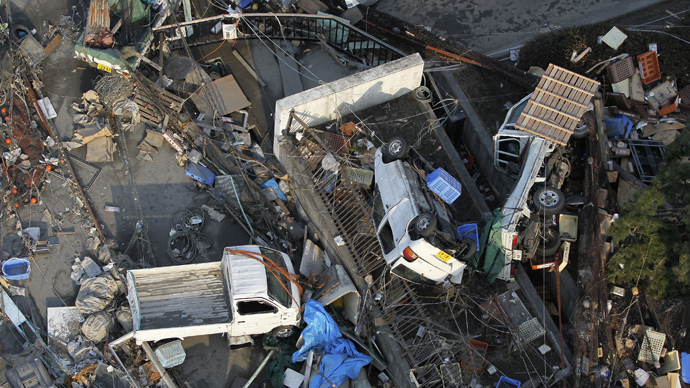 In the meantime super-typhoon Vongfong, the world's biggest storm this year, has reached Japan's southern Okinawa prefecture, causing a blackout in more than 17,000 households.
At least 28 people have been reported injured in Kyushu and Okinawa, and 150,000 people have been told to evacuate, as alerts have been issued about mudslides and strong winds that have already knocked out power lines and halted train services.
It is expected to head further to the north towards the Honshu Island. On Tuesday it could reach the capital, Tokyo, bringing with it pouring rain and gusts of wind exceeding 230 kilometers an hour, creating waves up to 15 meters high.
Another powerful typhoon, Phanfone, which struck Japan on Oct. 5, and a day later left six people dead and four missing. The storm left thousands of households without power, the cancelation of more than 600 flights and the planned evacuation of 1.9 million people in affected areas.