Captain cabin view: On-deck GoPro camera catches final moments of sinking ship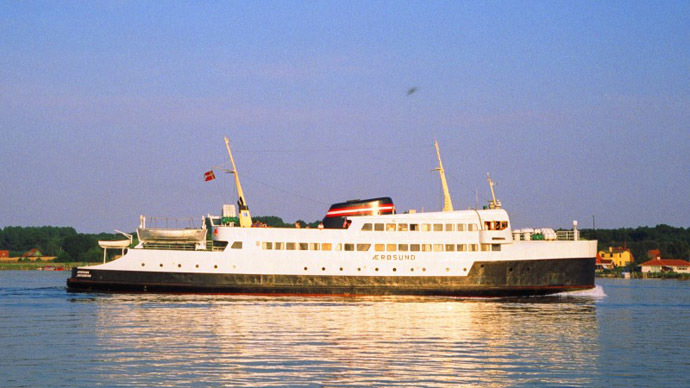 Underwater camera has captured the last moments of sinking ferry Ærøsund. The old ferry hasn't been used for fifteen years and it was sunk to the bottom of the Sound of Svendborg in Denmark to become an artificial reef.
Cameras onboard captured its final moments. Fotografit, a Nordic company specializing in underwater photography and videography, strapped a camera to the deck of the Ærøsund to catch the haunting visuals as the ferry sunk on Sunday.
The artificial 55 m long reef is expected to attract fish and sea animals and to serve as a destination for scuba divers.
This is the first case when such a large ship has been intentionally sunk in Denmark. After long discussions alterations were made before sinking to provide easier access for divers and make it more environmentally-friendly.
The sinking was carried out with the approval of the Environment Ministry and the Danish Coastal Authority and under the watchful eye of hundreds of spectators on both land and sea.
The ferry was designed by Knud E. Hansen A/S and delivered in May 1960. It had a capacity of 400 passengers and 35 cars. The ferry was a long-lived and highly successful, remaining on her original route until August 1999.
Before being retired, the ferry made regular trips between the island of Ærø and the town of Svendborg on the island of Funen in south-central Denmark, for nearly 40 years.