Facebook, Twitter to unveil 'buy button' for online shopping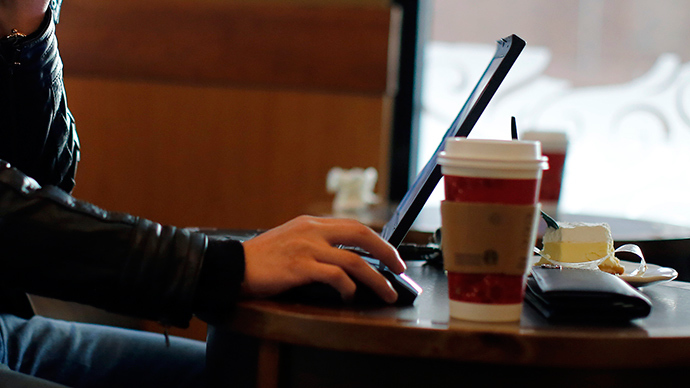 With the holiday season quickly approaching, the world's social media heavyweights have unveiled plans that would allow users to go shopping on their sites, opening up a lucrative and largely-untapped form of e-commerce.
While most Facebook and Twitter users regularly click on options such as 'like' or 'share' from their friends' accounts, another option is coming down the social media pipe that will give users an ability to 'buy' products as well.

However, given the recent controversy that Facebook created after it was revealed to be conducting secret experiments on its users, some people may be wary of the social media network venturing into online retail shopping.
READ MORE: Facebook mind control experiments linked to DoD research on civil unrest
In July, it was reported that Facebook secretly manipulated posts being seen by nearly 700,000 users in 2012 in order to allow researchers to examine how emotional states are transmitted over the platform.

Results of the study, conducted by researchers at Facebook, Cornell University, and the University of California, were published in the June edition of the journal 'Proceedings of the National Academy of Scientists' (PNAS) under the title, 'Experimental evidence of massive-scale emotional contagion through social networks'.

Although the study did not focus on shopping per se, shopping itself involves some level of 'emotional states', which are determined from a number of social factors, including peer pressure and the need to demonstrate social status.

Although past efforts to tap into the 'social commerce' pool have largely flopped, industry insiders are still confident that social media networks are the perfect venue for online shopping.

"Sharing is a fairly reliable indicator of what people are going to buy," Andy Stevens, head of strategy and research for Share This, a company that researches social media trends, told AFP.

"People are waking up to the possibility that regular customers are using social networks as part of the decision-making process."

Greg Sterling, a researcher at Opus Research, said it is a good strategy for social media networks to embrace e-commerce due to the large number of users. However, online marketers need to develop a workable plan.

"Just putting a 'buy' button out there is not going to be effective," he told AFP.

"The challenge is building enough context around that 'buy' button."