Umbrella Men: Hong Kong's #OccupyCentral goes viral (PHOTOS)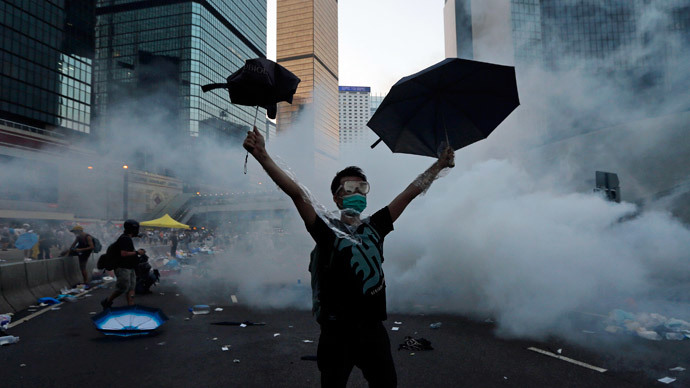 Over swirls of teargas and blankets of pepper spray that covered Hong Kong, the humble umbrella has become a vital defense tool for Occupy Central protesters, rapidly growing into the rally's new symbol and an inspiration for viral posts on the web.
Hong Kong's weeklong student sit-in is turning into an "Umbrella Revolution" as Twitter has been deluged with a flood of protesters shielding themselves with umbrellas from clouds of teargas.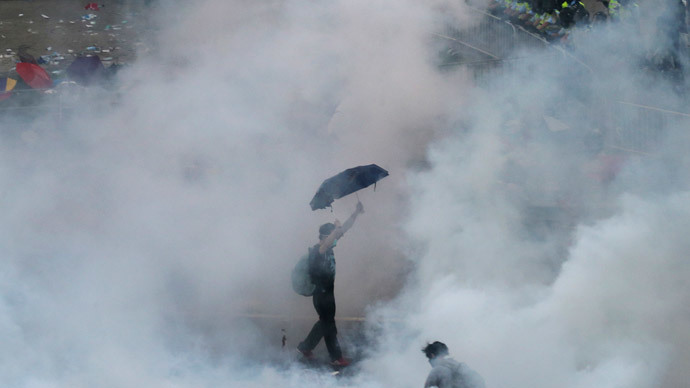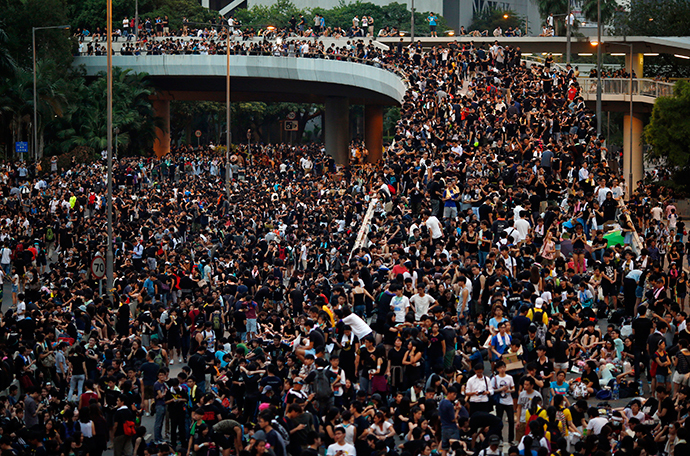 Even when teargas and pepper spray were cleared away, Occupy Central protesters participating in the sit-in kept their umbrellas open.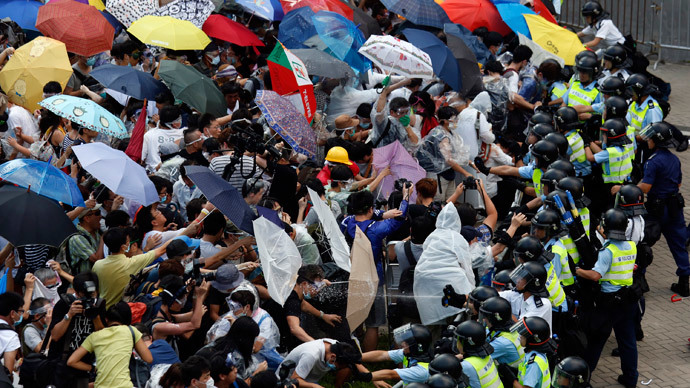 The umbrella trend caught on like wildfire, especially when it was learned that some 78 people were arrested, ranging from 16 to 58 years old.
Nice slice of life from #OccupyHongKong camp in Causeway Bay this afternoon. Photo by SCMP's Jonathan Wong pic.twitter.com/531eumP1cA

— Kristine Servando (@tinssoldier) September 29, 2014
But the violent confrontation did not deter the protesters, as tens of thousands again convened in central Hong Kong on Monday to rally for the right to elect their city's executive by universal suffrage.
http://t.co/o1RlvSbfGG - #HKArtists supporting peaceful #OccupyHK demonstrators for #univeralsufferage. HK protestors are heroes #umbrell

— Tania Willis (@twillistration) September 29, 2014
HK protests now have a logo - it's the umbrella revolution. pic.twitter.com/J3B8BNCsJc

— angus grigg (@AngusGrigg) September 28, 2014
What is now being hailed as the "Umbrella Revolution" started as a student demonstration last week. The students were then supported by the Occupy Central movement and the protests grew massively.
Keep Calm and Carry an Umbrella @appledaily_hk@aiww@hu_jia@HuffingtonPost#UmbrellaMovement#OccupyCentralpic.twitter.com/3b2PuRuf6L

— HKDemoNow (@hkdemonow) September 29, 2014
Sunday's pictures have gone viral online as the protest enters its second week and the second day since clashes with police.
I Can't Keep Calm coz the Movement has begun! @carolchan9394@OCLPHK#occupycentral#Hk#UmbrellaMovementpic.twitter.com/tFstsy3Pyi

— HKDemoNow (@hkdemonow) September 29, 2014
Social media users have started hashtags that are trending all across the region.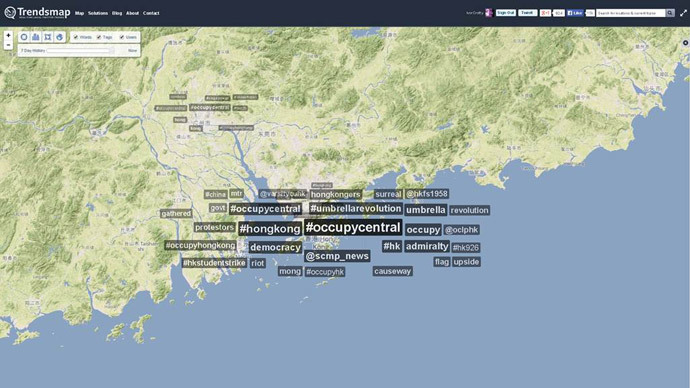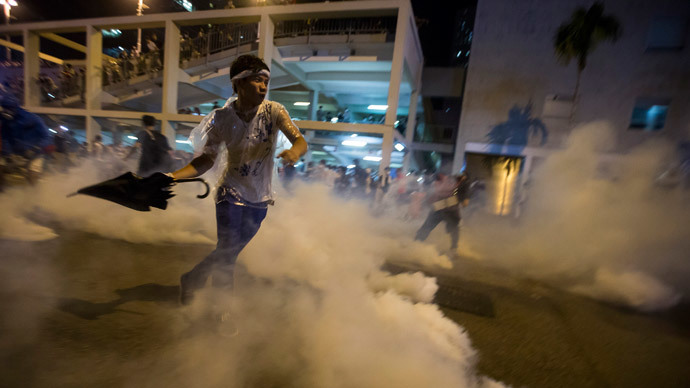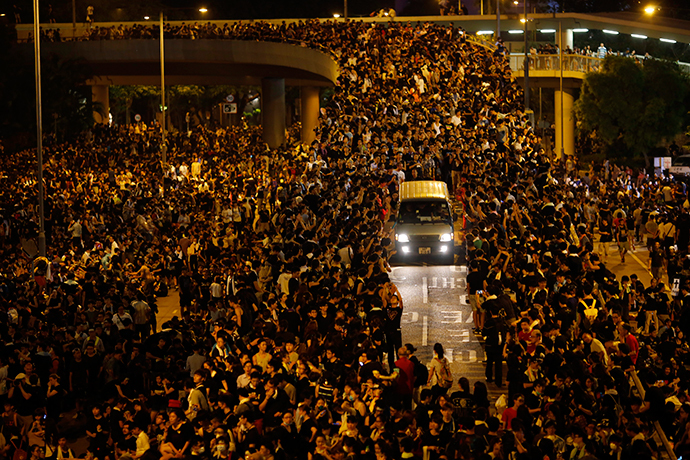 You can share this story on social media: