'I wouldn't wish it on my worst enemy': E. Ukraine village in ruins after fierce shelling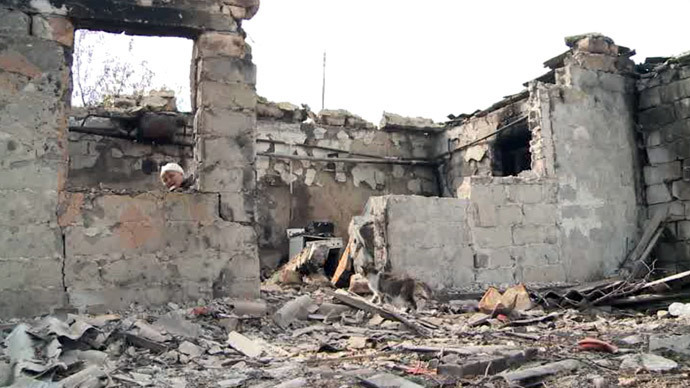 Amid the ruins of a small Lugansk Region village, elderly residents are crying as they try to rebuild their lives. The Ukrainian army "liberated" them from everything they held dear, including their homes, Raisa Repey tells RT's Maria Finoshina.
"[The Ukrainian army] call themselves liberators – they liberated me from everything I own, from my home. They just didn't have enough time to take my life," says Raisa, a resident of Khryashchevatoe village, 12 kilometers from the city of Lugansk.
The village is in a dire humanitarian crisis, as residents are left without gas or electricity and winter is coming, RT's Maria Finoshina reports from the scene, adding that "people cook on open fires and freeze at night."
Raisa was in hiding for weeks, since the Ukrainian army started shelling the village. Now only ruins were left of her house.
People in the village are overwhelmed by their emotions.
"It was horrifying," Valentina Ivanova said, sobbing. "I wouldn't wish it on my worst enemy. I can't talk about it, I'm sorry. I have high blood pressure."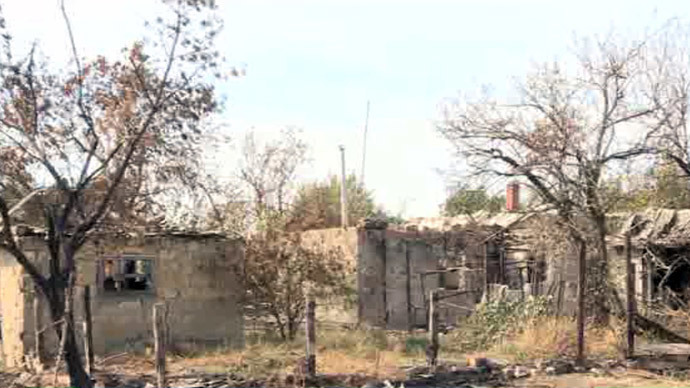 The battles between Kiev's troops and self-defense forces took place in this area, and the village suffered from attacks by Ukraine's Aidar battalion in August.
The battalion was condemned by Amnesty International, which said that its members were "involved in widespread abuses, including abductions, unlawful detention, ill-treatment, theft, extortion, and possible executions."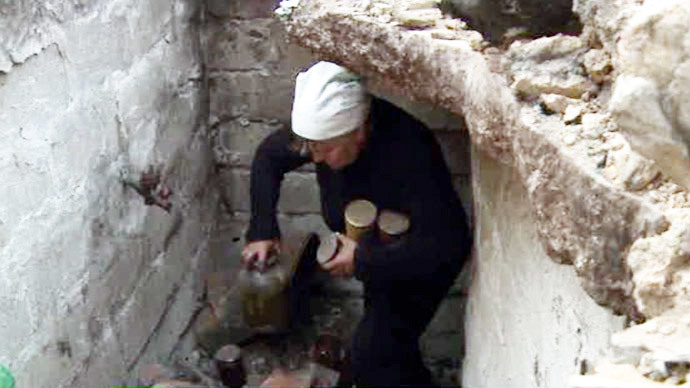 Abandoned and burned-out military vehicles from both sides can be seen on a video taken by RT. Ukraine's army was surrounded and forced to retreat, locals said.
Elena Panteleemeva says that the local residents "have been through hell."
"I'm scared," she says, looking around the ruins at what used to be her house. "I still can't get used to the idea that I am homeless at the age of 63. The explosions are still ringing in my head – we crouch down whenever we hear a loud noise."
"They destroyed everything they could, bullets were flying at us from all sides," says Svetlana Viktorova, standing in the bomb shelter where she spent at least two weeks during the attacks. "It wasn't clear who was shooting – our side or their side, the Ukrainians. We have suffered enough."
Russian authorities have sent two convoys carrying humanitarian aid including food, power generators, water purification systems, medicine and blankets for devastated areas of Lugansk.
On Sept. 19, Kiev and self-defense forces signed a memorandum aimed at effectively halting all fighting in eastern Ukraine after talks in Minsk, the capital of neighboring Belarus.
At least 2,593 people have been killed in eastern Ukraine since the start of Kiev's military operation against rebel forces there started in mid-April, according to an estimate by the UN's human rights commissioner in early September.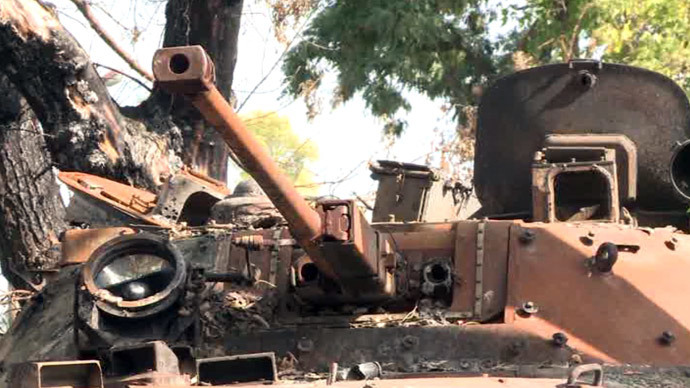 You can share this story on social media: