Monster truck crashes into spectators in Netherlands, 3 dead (VIDEO)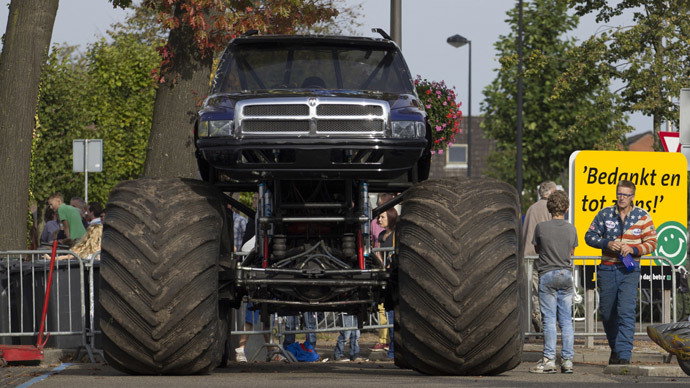 Three people, including a child, were killed when a monster truck drove into the crowd at a stunt show in the eastern Dutch town of Haaksbergen.
15 more people received injuries in the accident with five of them in serious condition, Hans Gerritsen, mayor of Haaksbergen, told Dutch public broadcaster NOS.

The shocking video from the scene shows a giant truck, which was riding over a row of old cars, losing control and smashing into the barriers, behind which the audience was standing.
Police vehicles, fire engines and ambulances were deployed to Haaksbergen, with nearby hospital working in accordance with the emergency plan.

A helicopter ambulance also arrived from neighboring Germany in order to assist the Dutch emergency services.

A monster truck is a vehicle with modified extremely large wheels and an engine performance of around 1500 horse powers.