Volcano erupts in central Japan, dozens injured (VIDEO, PHOTOS)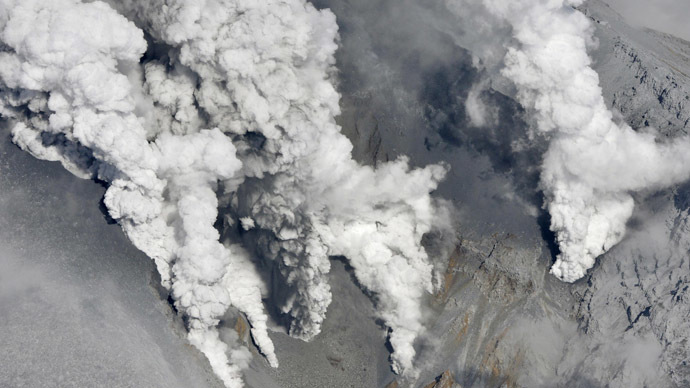 A volcano in central Japan has erupted, sending ash clouds down the mountain's slope for more than 3 kilometers. At least one person has died and 70 were injured, while aircraft have been forced to divert to avoid the dangerous area.
Medics confirmed the death of at least one person, while 70 more were reported to be injured, NHK reported. Thirty of the injured have been sent to hospital in critical condition, health officials added.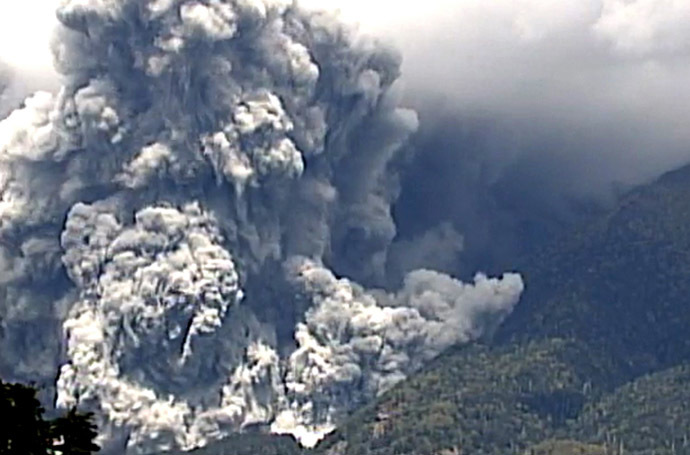 The Ontake volcano on the border of Nagano and Gifu prefectures, 200 kilometers west of Tokyo, started erupting at about 11:53 local time (02:53 GMT), NHK reported, citing Japan's Meteorological Agency.
NHK released a video showing the volcano spewing thick, gray smoke into the air.
More than 250 people were left stranded near the top of the volcano, police told NHK, adding that one hiker was rescued after being buried in ash near the volcano. He remains unconscious.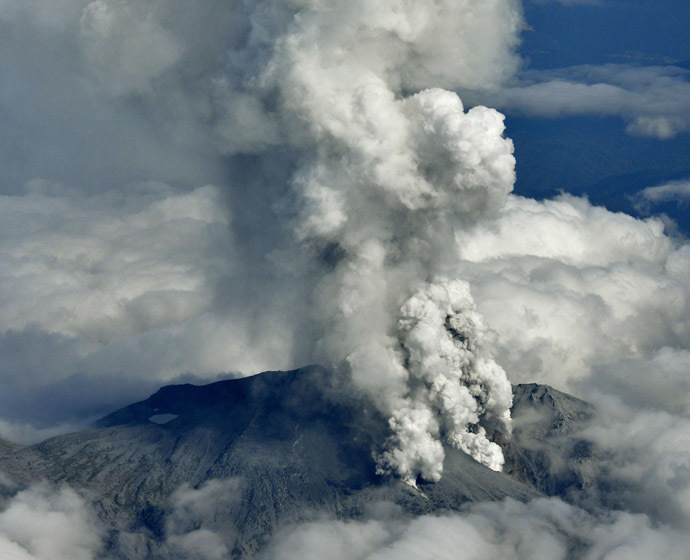 "Airplanes are diverting their flying routes to avoid the ash cloud,"Makoto Hasegawa of the Nagano prefecture fire department told Reuters.
A local eyewitness told NHK that small rocks were being hurled into the air along with the ash.
"It was like thunder," she said. "I heard boom, boom – then everything went dark."
Japan's Meteorological Agency declared a level 3 volcano alert on a 1 to 5 scale, which means people are advised to stay away from the mountain. The agency warned that the debris from the volcano could fall as far as 4 kilometers away.
JMA issues Level 3 alert for Ontakesan #volcano after eruption today injures ~ 10 hikers. #Japanpic.twitter.com/51XzS4XrEy

— Steve Herman (@W7VOA) September 27, 2014
Channel News Asia cited an official of the Nagano prefecture fire department as saying that the casualty numbers may rise as new reports arrive.
【400RT】御嶽山 大噴火! - YouTube http://t.co/Di9IGA57KWpic.twitter.com/S4b8nGR9oH

— ツイトレンディー (@twtrendy) September 27, 2014
Stratovolcano Ontake (Ontake-san) is the second highest volcano in Japan at 3,067 meters. It is also a popular destination for religious pilgrimages.
It was inactive until 1979, but then it underwent a series of eruptions. The latest was in 2007.
Japan Mt. #Ontake eruption "7 people lightly injured and 1 suffered serious injuries as a result of the eruption" pic.twitter.com/J83b4xEKy8

— Joël Legendre Tokyo (@JoelLegendre) September 27, 2014
まさかの御嶽山噴火! pic.twitter.com/aTqNoPyOlg

— あべるん (@avel_yasuda) September 27, 2014
Éruption soudaine du Mont Ontake (près de Nagoya) il y a quelques minutes. #Japonpic.twitter.com/4kYs6prhX6

— Vincent C. (@Vince_Tokyo) September 27, 2014
御嶽山、2014年9月27日1154ころの火砕流 pic.twitter.com/zSn9niKANJ

— 早川由紀夫 (@HayakawaYukio) September 27, 2014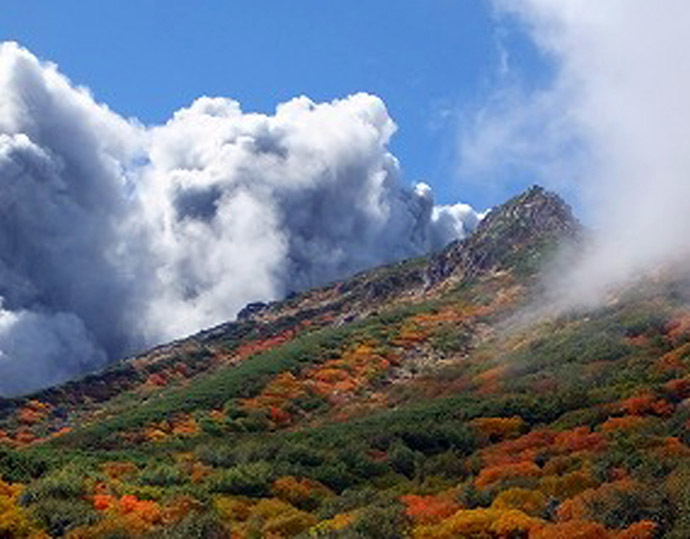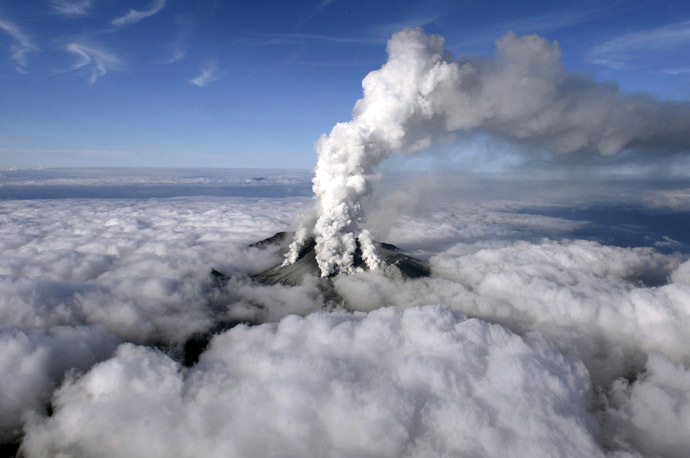 You can share this story on social media: