Life on Mars oddities: 'Traffic light' and perfectly-shaped ball spotted on Red Planet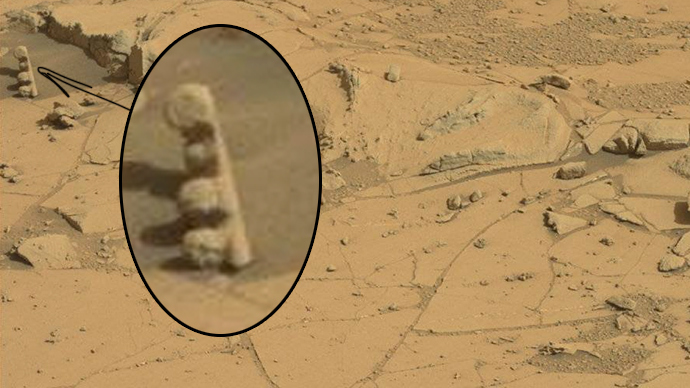 With the now increased traffic in the Red Planet's region – since India's satellite reached Mars's orbit Wednesday – a traffic light might just be what's been missing. And it didn't take long for one to be discovered.
NASA's Mars rover, the Curiosity, which has been exploring the planet for over two years, fitted with 17 cameras, sent a picture of something that looks much like Earth's traffic lights.
The mobile robot submits plenty of curious pictures from the surface of Mars, which are on public display. This time it was a space enthusiast from the UK, Joe Smith, running an ArtAlienTV YouTube channel, who spotted a striking resemblance.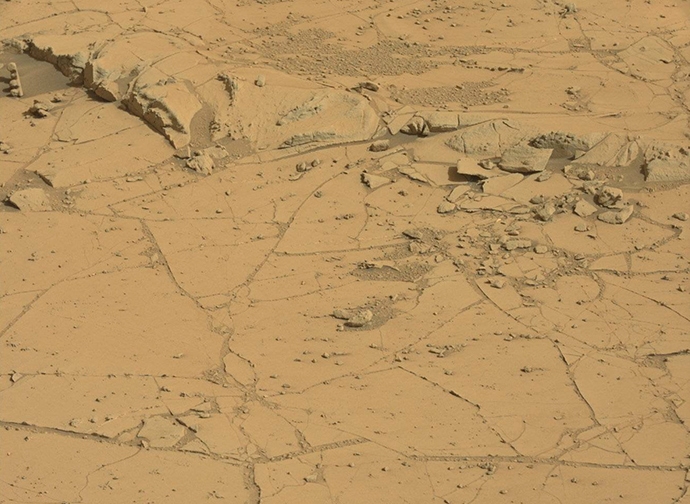 "I have been following the images from NASA since the start and I flick through them on the NASA website every day. I saw this one and I thought, 'Hang on, that looks a bit strange.' I think it looks like a traffic light," Smith said of a stack of several large rocks from the footage.
"It is hard to tell how big it would be without any point of reference, but I would estimate it was about 12 inches," Smith said, adding that he "posted it on the internet and people said they thought it looked like a set of traffic lights, too."

And there is also that natural perfectly-shaped ball on a flat rock surface.
According to NASA scientists, the spherical Mars rock is not as big as it looks – it's only about two-fifths of an inch wide, and is most likely a "concretion," a hard solid mass formed by matter accumulation, Discovery News reported.
The view is nice up here. pic.twitter.com/VmAjNI76lm

— ISRO's Mars Orbiter (@MarsOrbiter) September 25, 2014
The number of compelling images from the Red Planet might now increase, with India becoming the first Asian country to reach the planet. After positioning itself in the planet's orbit, the country's Mars Orbiter Mission (MOM) satellite immediately signed up on Twitter.
The @MarsOrbiter is already communicating with NASA's Curiosity, and provides updates on the mission.
Howdy @MarsCuriosity ? Keep in touch. I'll be around.

— ISRO's Mars Orbiter (@MarsOrbiter) September 24, 2014
Among other Mars images causing quite a stir among space buffs was a strong artificial light emanating from the planet's surface, "flower petals," the 1976 "face of Mars," and even a lost Soviet lander.
In 2020, the US space agency plans to send a new rover to the planet, which will aim to not only document the images of Mars's surface, but also at locating and extracting its formations, to take samples back to Earth. Until then, we can just look at these rocks and guess.
You can share this story on social media: