Relative values: Incest could become legal in Germany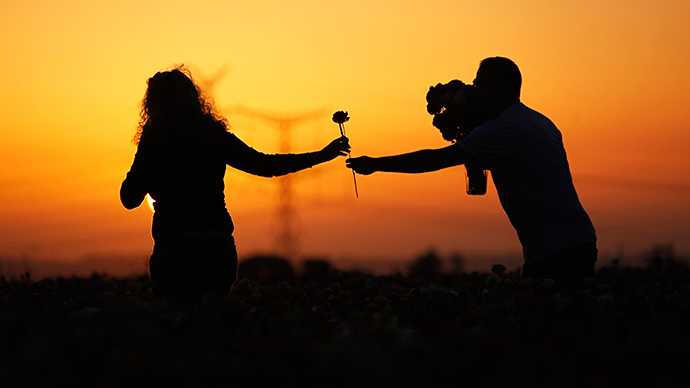 Incest could soon be legal in Germany. A government ethics committee says the ban is unacceptable as it doesn't allow the right to sexual self-determination. The comments are in regard to a well-publicized relationship between a brother and sister.
Patrick Stuebing lived with his partner, Susan Karolewski, who turned out to be his sister and the couple had four children together, two of whom were disabled. They did not know each other when they were growing up, as they were raised separately. They only met when Stuebing was 24 and Karolewski was 16.
"Criminal law is not the appropriate means to preserve a social taboo," the German Ethics Council said in a statement on Wednesday. "The fundamental right of adult siblings to sexual self-determination is to be weighed more heavily than the abstract idea of protection of the family."
The ethics board is made up of 26 members, who garnered the opinion of scientists, doctors, theologians and lawyers. The chairman of the council, Christiane Woopen, was among the 14 members voting in favor of revoking section 173, while nine people voted for the ban to continue and two abstained. Following the majority decision, they are now going to ask the government to reconsider the law, which states that incest is illegal in Germany.
"According to all available data, sibling incest appears to be very rare in Western societies," the government-funded advisory board said in a statement.
"But affected people have described how difficult their situation is," the statement continued. "They feel that their basic rights are not respected and forced into secrecy or denial of their love."
Arguments to ban incest have also focused on the likely hood of children being born with disabilities, due to a lower gene pool. However, this was rejected by the council.
Stuebing was sentenced to prison for three years in 2005 by a court in Leipzig after being convicted of incest. He subsequently lost appeal hearings, before taking his case to the European Court of Human Rights, concerning his right to a family life. However he was unable to overturn the ruling, with the court making its decision in 2012.
Speaking to CNN in 2007, Stuebing explained that he and his sister had fallen in love, and simply wanted to have their relationship legalized.
"We just want to lead a normal life," he said. "People harass us all the time and call us 'the incest couple'. They have no idea who we really are or how it all happened."
Three of the children, who were born between 2001 and 2005, have been taken into care, while Karolewski was allowed to keep the youngest.
However, it does not look as though a change in the law is going to happen in the near future. A spokeswomen for German Chancellor Angela Merkel's Christian Democrat Union party, which is to the right of the political spectrum said that legalizing incest would send out the wrong signals.
"Abolishing criminal punishment against incestuous actions within a family would go completely against protecting the undisturbed development of children," spokeswoman Elisabeth Winkelmeier-Becker told Deutsche Welle.
Incest is also illegal in the United Kingdom, however it is legal in France, with that country abolishing laws forbidding relationships between siblings around 300 years ago, under Napoleon Bonaparte.