Navy's Arctic Test: Nature puts forward own 'ice bucket challenge' topping Russian drills
Maneuvers are not the only challenge Russian sailors face in the Arctic. The rigorous landscape itself is demanding: icy winds, rough seas and long missions, as RT's crew on board the destroyer Admiral Levchenko has learnt.
"It takes a special kind of person to make a living out at sea. It takes another to do so in the vanguard of the Arctic – the North Fleet," says RT's Murad Gazdiev.
The sea is in the blood of the sailors and they have been on duty there for the best part of a year, in total isolation, with only short-term meetings with their families.
"Of course, I miss my family, especially when we go on long and difficult deployments. But, all said and done, my wife knew what she was getting in to," Viktor Vasiliyev, Captain third class, told RT.
Viktor saw his daughter for the first time when she was 7 months old.
He is a fifth generation officer - even his great-great grandfather served in the Russian fleet.
"My father and both of my grandfathers were officers… my great-grandfather was an officer, and even my great-great-grandfather was an officer in the Tsar's army. So I'm a 5th generation officer," he adds.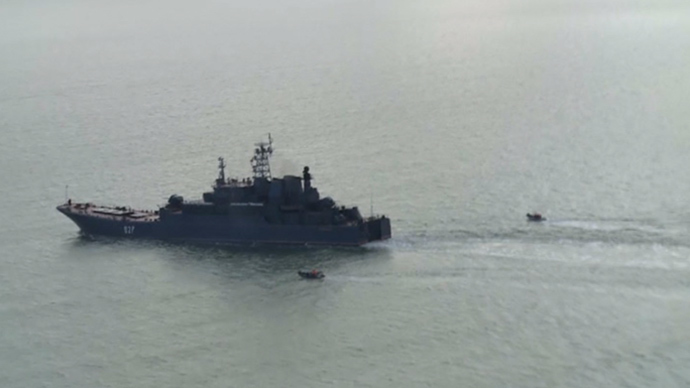 The crew is undergoing a rigorous test in the Arctic and they don't know what Mother Nature has in store for them.
"The crew, as they say, is one big family. If there's no friendship, nothing to bind them together, then you can't succeed… the ship won't be able to carry out its mission," adds Vasiliyev.
"Russia's North Fleet has its own way of life in the Arctic, based on long-standing traditions, discipline and fellowship," reports Gazdiev, walking along a billboard with big pictures of Russian admirals and Russian ships.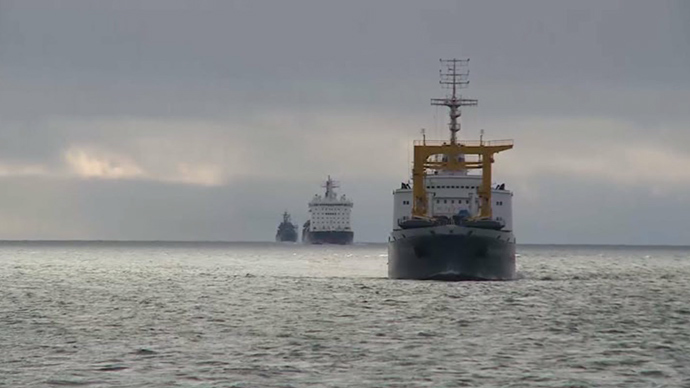 "From Peter the Great – who founded the Russian fleet – to the admirals throughout the centuries – they all helped shape what would become the North Fleet," he says.
The destroyer Admiral Levchenko is carrying staff and supplies from Severomorsk, a town in the Murmansk Region in northwest Russia, to Kotelny Island in the White Sea. They will take part in the relaunch of an old military base, which was abandoned almost three decades ago. The base was reopened last year as part of Russia's military build-up in the Arctic.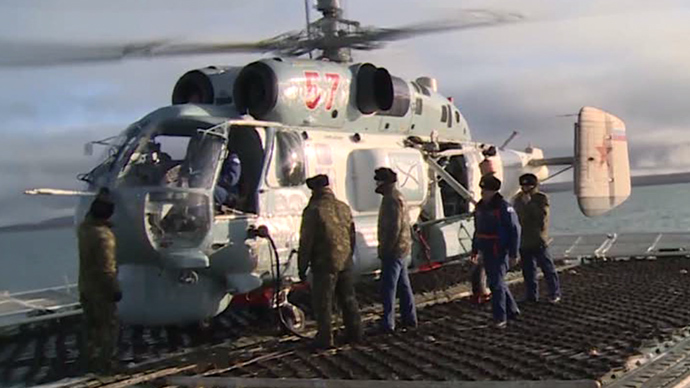 According to the Northern Fleet's commander, Admiral Vladimir Korolyov, the major goal of the latest expedition "is to deliver personnel, equipment and property of the Northern Fleet's tactical group, which, starting this year, is going to fulfill military service in the New Siberian Islands on a permanent basis."