GTA-ISIS: Militants hooking youngsters with 'Jihad video game' trailer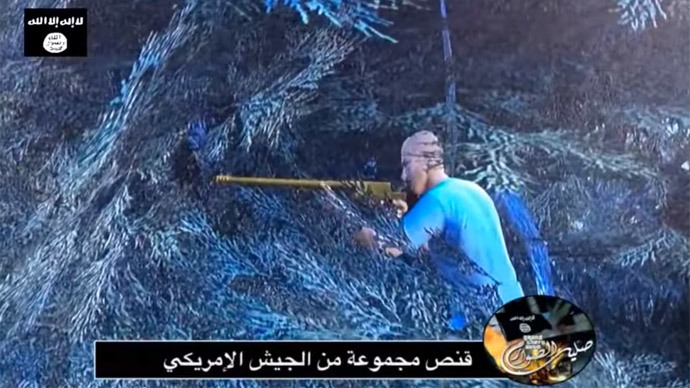 Islamic State (IS) militants have released a jihadist video game trailer in which the aim is to destroy Iraqi and US forces, Arabic media report. The game, styling itself as a Grand Theft Auto adaptation, appears specifically aimed at young people.
The recruitment propaganda video trailer aimed to "raise the morale of the mujahedin and to train children and youth how to battle the West and to strike terror into the hearts of those who oppose the Islamic State," according to the media wing of the IS (formerly known as ISIS), cited in Arabic media.
"The content includes all of the organization's military tactics against its opponents," the Islamic state said.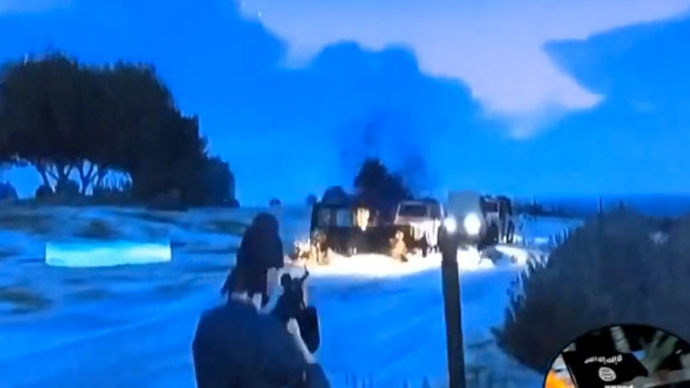 The video is loaded with explosions, combat scenarios and sniping, with jihadist calls being made throughout. Characters produce cries of "Allahu Akbar!" and – as is the case with real life – the characters slaughter and behead their victims, and blow up vehicles.
Throughout, the IS logo is displayed at the top of the screen, alongside the apparent 'GTA' styling. Pervasive themes include jihad and "the willingness to sacrifice."
However, the video appears to be just that – merely a trailer, and an actual playable version of the possible game has not been seen. It was released shortly after new propaganda footage entitled 'Flames of War', which unfolds in a similar but movie-style vein.
Filled with blasts, it was considered a response to President Obama's declaration that he would "degrade and ultimately destroy" it. It appears to suggest that IS would annihilate any US ground forces that attempted to subdue it.
It was released shortly after General Martin Dempsey, chairman of the Joint Chiefs of Staff, said at a Senate hearing that American ground troops may be required in the struggle against IS.
"Flames of War" appears at the end of the trailer, with the tagline: "Fighting has just begun".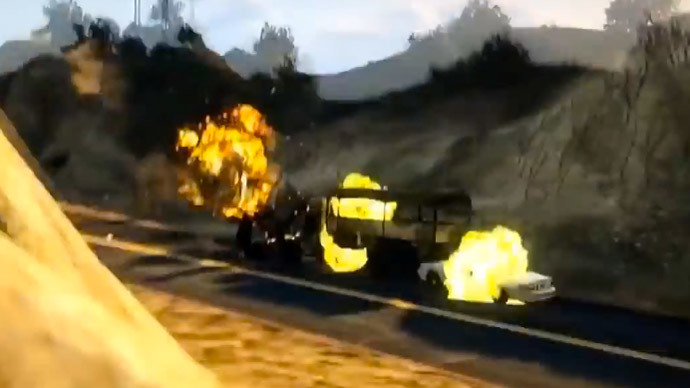 You can share this story on social media: