Cold Turkey: Ankara not keen on supporting US led anti-ISIS coalition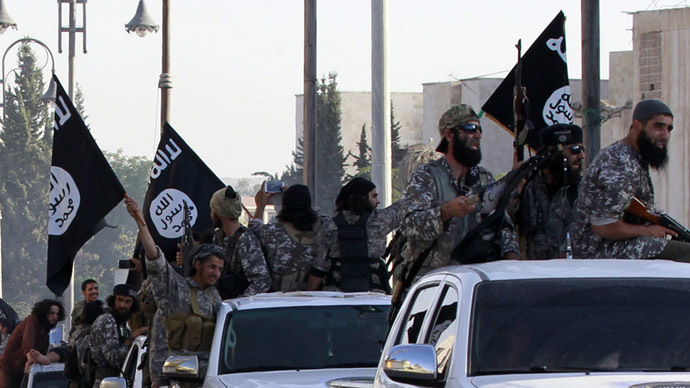 Turkey remains a key ally of the US despite Ankara's refusal to back Washington's bombing campaign against the Islamic State in Syria, the State Department said. Ankara is fighting claims that militants are entering Syria and Iraq through its territory.
"When it comes to Turkey, we share a partnership with them that's essential," deputy spokeswoman Marie Harf said on Wednesday.
"They play a key role obviously in the region. And ISIS is a threat to Turkey's security. And they felt the ripple effect from this, quite frankly, more than most countries in the region."
Turkey was present at a meeting last week, where the US tried to get a coalition together to deal with the problem presented by the Islamic State (IS, formerly ISIS/ISIL). Although 10 Muslim nations in the Middle East did sign up, such as Saudi Arabia and Qatar, Turkey abstained.
Ankara fears that any military strikes in Syria could strengthen President Bashar Assad. Turkey was one of the Syrian opposition's major backers during the civil war, to overthrow the Syrian president.
"It's a very complicated balancing act. Turkey is trying to satisfy its US partner without extending full collaboration. They will come under intensifying pressure but will find it very difficult to block US strategy," said Fadi Hakura, a Turkey analyst at the London-based think-tank Chatham House, Reuters reported.
"It's a coalition of the unwilling and the apathetic. Turkey and most Arab countries supposedly part of this coalition is deeply skeptical of US intentions in the region."
Turkey will be asked to try and stop the flow of foreign militant fighters entering Syria and Iraq through its territory. While supporting the Syrian opposition in the civil war, Ankara often turned a blind eye to foreign radicals passing through the country en route to Syria, in the hope they would help to overthrow Assad more quickly.
Assad criticizes US & Turkey for arming Syrian opposition
A former US ambassador to Turkey, Francis Ricciardone, told a media call in Washington last week, according to Reuters, that Turkey had cooperated with groups such as Al-Qaeda's Syrian branch al Nusra Front, an organization Washington considered "beyond the pale."
However, Turkey strenuously denies that it is at all responsible for the rise of extremists in Syria, saying the blame lies squarely with the Syrian government.
"Our position is clear, we are against all forms of radicalization and activity which may affect the stability and prosperity of our region," Turkish Prime Minister Ahmet Davutoglu said on Tuesday during a visit to Cyprus.
"Those who accuse Turkey... must know that the main responsibility for all these massacres in the region is the Assad regime, which killed its people and opened the way for radicalization... as well as the sectarian policies in Iraq," Turkey's PM added.
In response, President Assad hit back at the Turkish claims during a meeting with Iraq's national security adviser, Falah al-Fayadh, saying, "The battle against terrorism starts with pressure on the countries that support and finance terrorist groups in Syria and Iraq and pretend that they want to fight against terrorism," according to the Syrian state news agency SANA.
Damascus has criticized several countries in the past for arming Syria's opposition – including the US, Qatar, Saudi Arabia, and Turkey.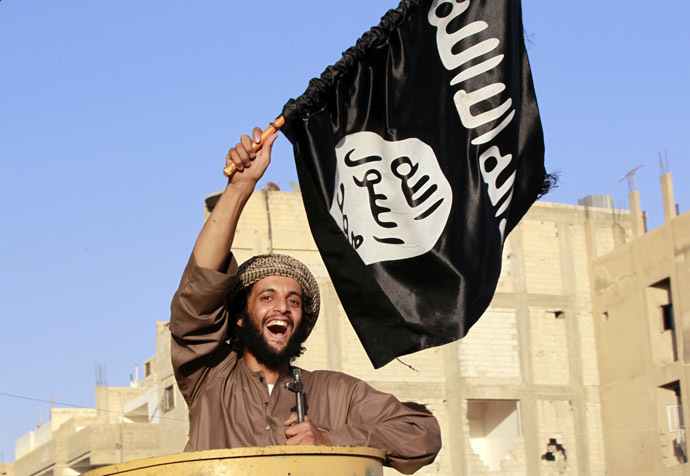 Turkey's lukewarm response to US wins approval at home
Turkey is not expected to allow the US to use its airbases to carry out attacks in Syria and Iraq. This was also the case in 2003, when Turkey's parliament rejected a request by Washington to use Turkey as a launchpad to invade Iraq and topple Saddam Hussein.
"Turkey has to play the long game, and right now the strategy disclosed by the US government does not give confidence that the region will be stabilized," said Sinan Ulgen, who is the head of the Centre for Economics and Foreign Policy Studies in Istanbul.
"Just hitting ISIS won't solve anything ... The recent history of Western intervention has amply demonstrated this. Look at where Libya stands today, at where Afghanistan stands today, at where Iraq stands today," he said.
"The Islamic State is actually a bigger threat to Turkey than to the United States, so there is every incentive for Ankara to be part of this coalition. But right now there is no big overlap about its strategic direction."
Ankara's reluctance to join the US led coalition has also been applauded by pro-government supporters in Turkey. In early September, revelations by National Security Agency (NSA) whistleblower Edward Snowden showed that that Turkey is one of the agency's top spying targets, on a par with Venezuela and more than arch-foe Cuba – despite Ankara's close cooperation with Washington on intelligence.
Turkey is the NSA's oldest partner in Asia. However, their military and intelligence officials, as well as politicians, are seen in the US as legitimate targets to spy on, according to a report in Der Spiegel.
Turkey wants US to back Syrian rebels openly
Ankara is also annoyed with the US for not doing more to back the Syrian rebels in their attempts to overthrow Assad. One Western diplomat said Washington had a lot to gain by appeasing Turkey on this front.
"Backing the Syrian opposition is key to legitimizing the operations (in Ankara's eyes). So far the US is reading this situation very well," said the diplomat, adding Erdogan would ultimately not want to jeopardize ties with Washington.
On Tuesday, US Defense Secretary Chuck Hagel confirmed that the US Central Command has a plan to take "targeted actions against ISIS (Islamic State/IS) safe havens in Syria," including striking infrastructure. Hagel also unveiled a plan to boost Iraqi forces with 1,600 US "military advisers."
The US will also train and equip 5,000 members of the Syrian opposition to fight militants from IS.
At the same time, the US has made it clear that there will be no cooperation with Assad's government in any way in its fight against the Islamic State. Obama's position has long been that he would like to see Assad leave power, particularly after he was 'accused' of using chemical weapons against his own population last year.
You can share this story on social media: