'Secure West Point training': Ukrainian battalion leader lists US tour plans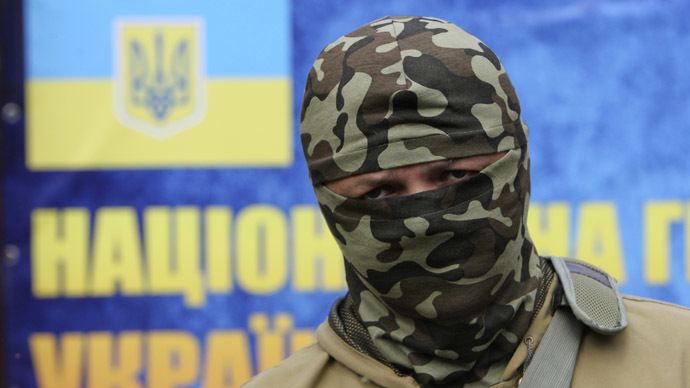 The leader of the Donbass volunteer battalion, who actively fought in eastern Ukraine, has arrived in Washington with ambitious plans to talk with American politicians, ask for material support and even secure training at West Point for his commanders.
Semyon Semyonchenko outlined his plans in a Facebook post, informing that had just landed in the US capitol.
Semyonchenko wrote that he arrived to the US as a member of a 'Ukrainian delegation' – presumably an unofficial group of activists – seeking material and technical support for the military operation in southeastern Ukraine.
READ MORE: War crimes acceptable? Parliament mulls amnesty for Kiev's troops in E. Ukraine
He intends to talk with members of the US Congress on the situation in Ukraine and meet with representatives of the military to reach an agreement to send Ukrainian volunteer commanders for training at the United States Military Academy at West Point.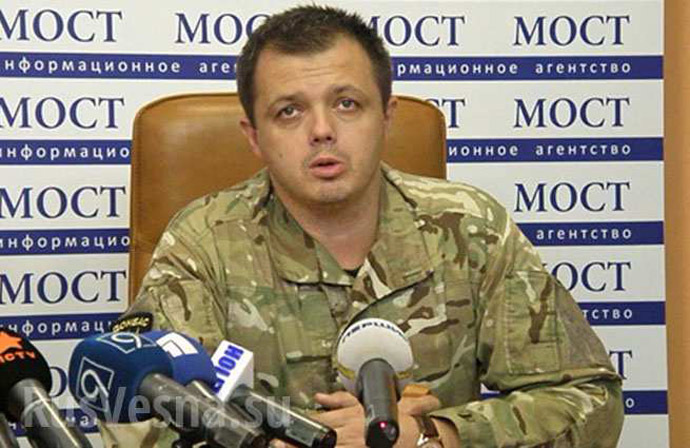 Semyonchenko also intends to visit the family of Mark Paslawsky, a New York-born 55-year-old investment banker and US Army veteran, who fought for Ukrainian army in eastern Ukraine and eventually died in fighting.
Paslawsky, who was a 1981 West Point graduate and served in the US Army until the age of 32, took Ukrainian citizenship just before joining the Donbass battalion, where he was known as 'Franko'.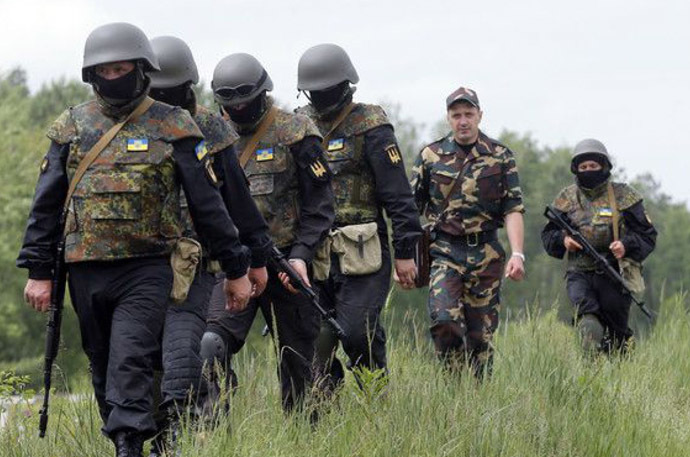 READ MORE: Wolfsangel in E. Ukraine: Foreign Policy talks to deputy leader of 'pro-govt' Azov Battalion
An Amnesty International report entitled 'Ukraine: abuses and war crimes by the Aidar volunteer battalion in the north Lugansk region' has confirmed that war crimes including abductions, executions and extortion were committed by another Ukrainian punitive regiment – the Aidar battalion.
Amnesty International says both the Kiev troops and the anti-government forces could be responsible for war crimes in their "disregard for civilian lives."
Recently, news came that Semyonchenko's ambitions go beyond fighting the Ukraine's east as he intends to join the Ukrainian parliamentary election campaign ahead of the vote on October 26 and attempt to become an MP, representing the Samopomich (Self-help) party headed by the mayor of the western Ukrainian city of Lvov, Andrey Sadovy.
Semyonchenko is a vocal critic of the Kiev government and President Petro Poroshenko. He accuses country's Joint Staff of inability to organize the supply of arms and provisions to Kiev's troops fighting in eastern Ukraine and a failure to organize 'green corridors' for the evacuation of the encircled regiments, which have already led to huge losses in the Ukrainian army.
The commander of the Donbass battalion was also spotted among the leaders of the protests in downtown Kiev in late August, when a group of young protesters tried to seize the Defense Ministry headquarters.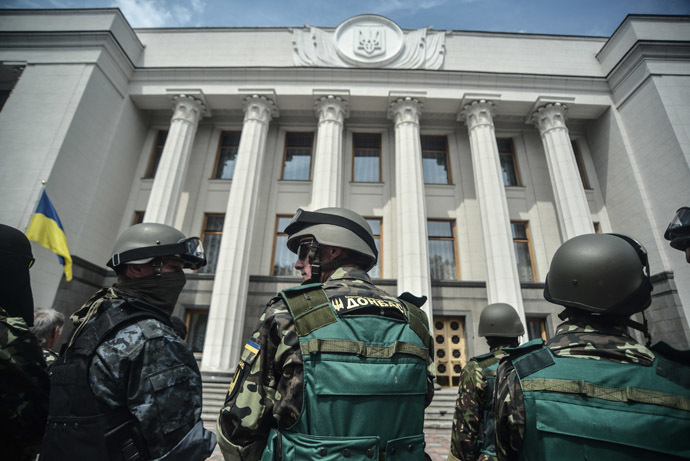 Poroshenko is planning a North American tour this week, visiting Canada on September 17 and meeting with the US President Barack Obama on September 18.
You can share this story on social media: