Israeli military to discipline intel veterans over public refusal to spy on Palestinians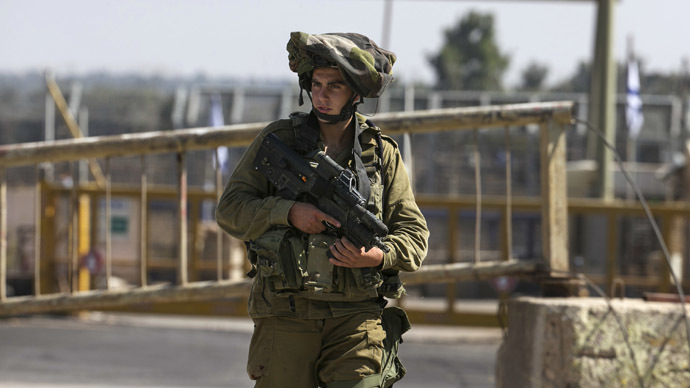 The Israeli military has threatened disciplinary action against 43 veteran servicemen who signed an open letter refusing to spy on the Palestinians for the IDF's elite military intelligence Unit 8200.
"There is no room for insubordination in the IDF," spokesman Moti Almoz said. "There are disputes and (opposing) political positions" but the military is not the place to take political actions designed to schism, he stressed.
"We in the IDF, up to the most senior officer, view this severely, and the disciplinary action will be loud and clear," Almoz vowed.
The IDF statement comes in response to an open letter of refusal that has been sent to the Israeli prime minister, the IDF chief and the head of military intelligence. In it, 43 past and present reservists openly proclaim that they refuse to serve in military intelligence. In witness testimonies, they detail the strategies used by Israel.
READ MORE:IDF intel veterans refuse to operate in 'occupied Palestine'
Their particular concern is the methods being used to collect information, among them blackmailing individuals to serve as IDF informants. "Whether said individual is of a certain sexual orientation, cheating on his wife, or in need of treatment in Israel or the West Bank – he is a target for blackmail," one testimony reads.
Such means of obtaining information throws the legitimacy and indeed the actual existence of the unit into question, as it does not necessarily serve Israel's national interest. Testimonies claim that there is no mechanism that monitors whether individual freedoms are respected.
"The notion of rights for Palestinians does not exist at all, not even as an idea to be disregarded," one witness statement said. "Any Palestinian may be targeted and may suffer from sanctions, such as the denial of permits, harassment, extortion, or even direct physical injury."
The open letter says the servicemen cannot continue their service "in good conscience, denying the rights of millions of people," and acknowledges that they "refuse to take part in the state's action against Palestinians," especially after Israel's recent military campaign in Gaza.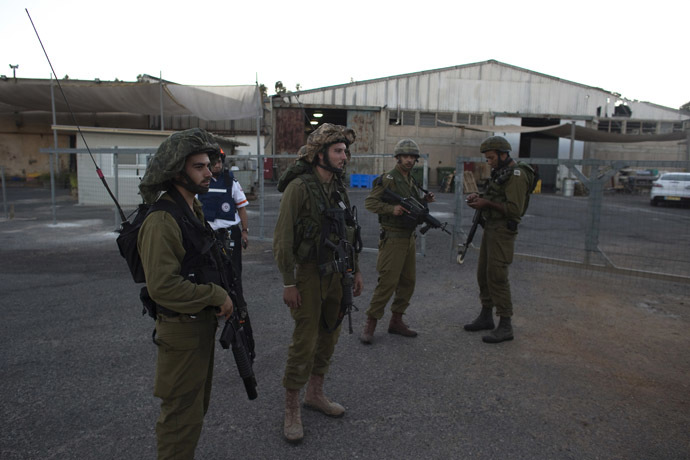 "Intelligence allows ongoing control over millions of people, thorough and intrusive monitoring and invasion into most aspects of life. All of this does not allow for normal living, fuels more violence and puts off any end to the conflict," the letter reads.
"We refuse to take part in actions against Palestinians and refuse to continue serving as a tool for deepening military rule in the Occupied Territories."
Most of those who wrote down their statements fear they could be prosecuted if they do not serve. In the meantime, Israeli media report that only 10 out of the 43 soldiers actually served in the field.
"I'm going to have to deal with the fact that people are going to wish for my death, that they're going to call me a traitor, that they're going to treat me as if I am not an Israeli that has lived here for 26 years and who has given so much of herself to this country," one woman said.
No names of signatories were published in the letter but most emphasised that they are not traitors and are doing it for the good of the state.
"I'm worried that Israeli society will see us as traitors, as people who are trying to harm Israel, while in reality it's the opposite. We're doing this because we feel a sense of urgency, a sense of responsibility for the place we live in," one captain said. "The continuous cycle of violence is something that has to be stopped and something we can't be a part of."
The IDF denied resorting to any illegal methods of intelligence gathering, saying that the Unit "has no record that the specific violations in the letter ever took place".
The statement also says that after a scrutinizing recruitment process, "a special emphasis is placed on morality, ethics, and proper procedure. Soldiers and officers in the unit act in accordance with their training and remain under the strict supervision of high-ranking officers."
Palestinians meanwhile praised the courage of the soldiers who signed the open letter and shared their testimonies. "If there are, among the Israelis, 43 soldiers who reject the idea of occupation, we view this as a moral act," Palestinian security services' spokesman Adnan Damiri said. "We salute humanitarian ideas like this toward an oppressed people."
You can share this story on social media: