NSA, GCHQ have secret access to German telecom networks – report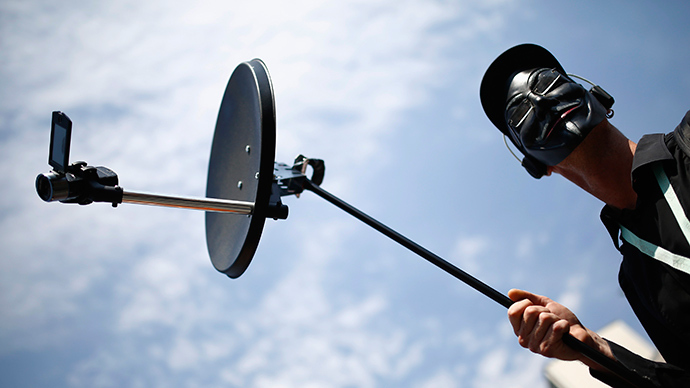 US and UK intelligence services have secret access points for German telecom companies' internal networks, Der Spiegel reports, citing slides created in the NSA's 'Treasure Map' program used to get near-real-time visualization of the global internet.
The latest scandal continues to evolve around the US' NSA and the British GCHQ, both of which appear to be able to eavesdrop on German giants such as Deutsche Telekom, Netcologne, Stellar, Cetel and IABG network operators, according to Der Spiegel's report based on material disclosed by Edward Snowden.
The Treasure Map program, dubbed "the Google Earth of the Internet," allows the agencies to expose the data about the network structure and map individual routers as well as subscribers' computers, smartphones and tablets. The German telecoms had "access points" for technical supervision inside their networks, marked as red dots on such a map, shown on one of the leaked undated slides, Spiegel reports, warning it could be used for planning sophisticated cyber-attacks.
The Treasure map, first mentioned by the New York Times last year, provides "a near real-time, interactive map of the global Internet," offering a "300,000 foot view of the Internet," as it gathers Wi-Fi network and geolocation data as well as up to 50 million unique Internet provider addresses.
The Federal Office for Information Security (BSI) spokesman told the DPA news agency that the Federal Office for the Protection of the Telekom has been informed, and that the authorities are analyzing the situation.
One of the companies, Stellar, meanwhile voiced fury over US and British spying. "A cyber-attack of this kind clearly violates German law," said one if its heads.
Deutsche Telekom and Netcologne said they had not identified any data breaches but Deutsche Telekom's IT security chief Thomas Tschersich said, that the "access of foreign secret services to our network would be totally unacceptable."
"We are looking into any indication of a possible manipulation. We have also alerted the authorities," he stated.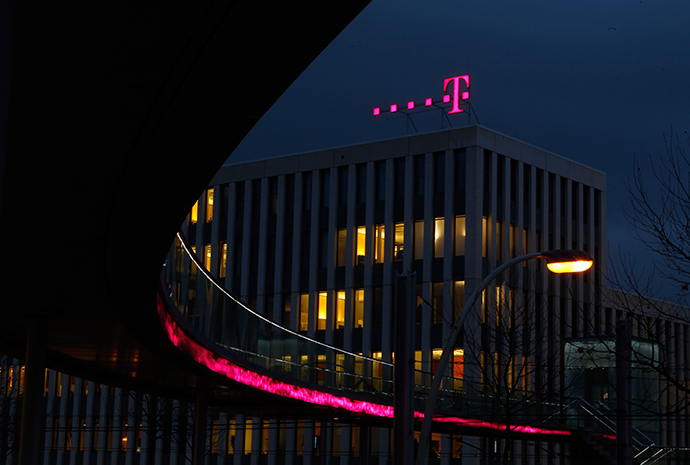 GCHQ said that its work "is carried out in accordance with a strict legal and policy framework, which ensures that our activities are authorized, necessary and proportionate, and that there is rigorous oversight" by other government agencies, Bloomberg news reported. The NSA is yet to comment on the latest round of allegations involving Treasure Map.
The US and Germany have been at odds because of a spying row which has bubbled ever since Edward Snowden's National Security Agency revelations in June 2013.
In October, it was revealed the NSA had been spying on German Chancellor Angela Merkel's calls since 2002. A German parliamentary committee has since been holding hearings on the NSA's spying activities in Germany. Berlin also announced it had discovered an alleged American spy in the country's Defense Ministry.
While most of the criticism is focused on the US, some believe it's the German leadership's inability to react properly to the NSA tapping leaks that's led to yet another spying scandal. Merkel's opponents have repeatedly blamed her for too mild a response to the NSA global surveillance revelations.
Germany has also been involved in scandals surrounding the country's own spying activity. In August, it was reported that German foreign intelligence agency has been tapping Turkey for almost four decades as well as having eavesdropped on at least one telephone conversation of US Secretary of State John Kerry.
You can share this story on social media: