France urges new Libya intervention, calls it 'terrorist hub' on Europe's doorstep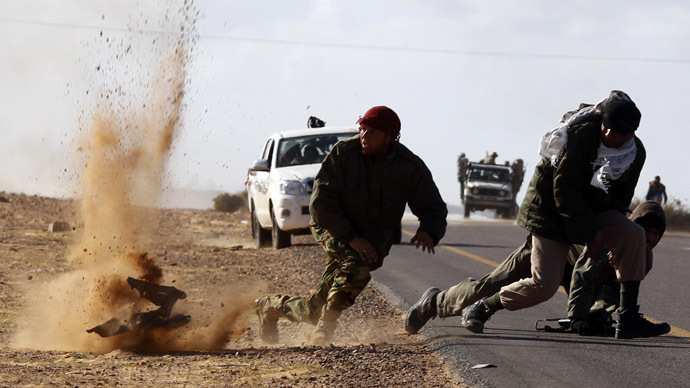 The world must act in Libya as it is quickly turning into a major "terrorist hub" on Europe's doorstep, French Defense Minister Jean-Yves Le Drian warned. France played a key role in the 2011 NATO intervention in Libya that led to the current chaos.
It's high time to "sound the alarm about the seriousness of the situation in Libya," Le Drian said in an interview with Le Figaro newspaper.

"The south [of Libya] is a sort of hub for terrorist groups where they come to re-supply – including with weapons – and re-organize. In the north, the political and economic centers of the country are now at risk of falling under jihadist control," he said.

Le Drian commented that the crisis-hit North African state was "the gateway both to Europe and the Sahara."

Libya is a short flight or a boat ride away from Europe, with just over 1,000 kilometers separating it from Malta and the Italian island of Sicily in the Mediterranean.

The minister also warned that the country is the region's "trafficking zone, beginning with human trafficking."

"We need to act in Libya and mobilize the international community," Le Drian said, adding that French troops stationed in Mali could be moved closer to Libyan borders.

However, to relocate French forces, Paris needs consensus from Algeria, which doesn't seem thrilled by the idea.

"We don't accept a foreign intervention on our borders, we want a regional solution," Algerian Prime Minister Abdelmalek Sellal said over the weekend. "We need a consensus to put in place a government and institutions capable of governing the country."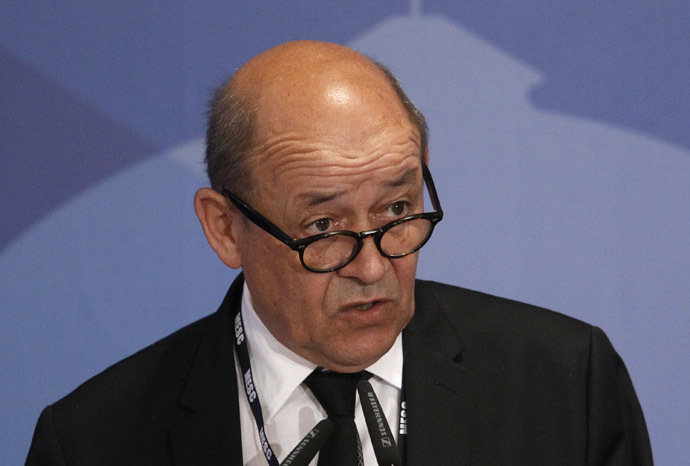 Egypt's president, Abdel Fattah al-Sisi, also spoke out against of involvement of external powers into the North African region.

Another neighbor of Libya's, Tunisia, also said it was "opposed in principle to any military intervention in a country."

"We have seen the experiences of the past and we have seen that military intervention has absolutely not led to the installation of a democratic regime, to the stabilization of the country," Nidhal Ouerfelli, a spokesman for the Tunisia government, said of the events in Libya during the last three years.
The current turmoil in Libya began after the 2011 NATO airstrikes helped rebels oust and execute Muammar Gaddafi, who had ruled the country for over 40 years.

Since then, the interim Libyan authorities have made fruitless efforts to contain the radical militias, who previously fought against Gaddafi.

The Islamists have recently captured the Libyan capital, Tripoli, and most of the country's second-largest city, Benghazi.

"You have to remember that the chaos in Libya is a direct consequence of the NATO intervention," Rene Otayek, a researcher at Bordeaux's Institute of Political Science, told AFP.
You can share this story on social media: