Flight of 2 planes over Black Sea in accordance with int'l law – Russian Defense Ministry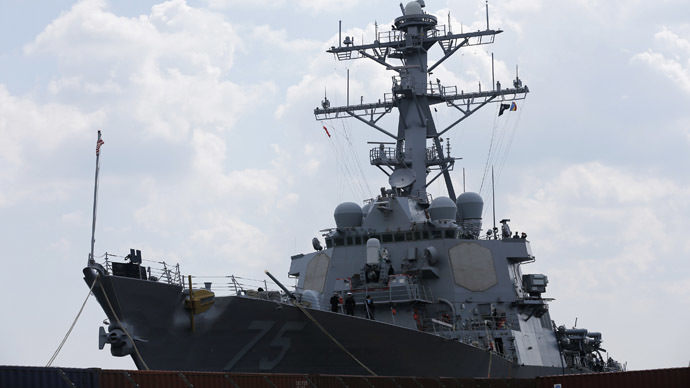 Two Russian planes flying over the Black Sea didn't approach a Canadian navy ship in the area. Also, the flight was planned and in accordance with international law, Russia's Defense Ministry stated.
"On September 7, 2014, the crew of two aircraft, an Su-24 and an An-26 from the Russian Air Force, successfully completed planned flights over neutral waters of the Black Sea in the area of the state borders of the Russian Federation," Defense Ministry spokesman Major-General Igor Konashenkov said, RIA Novosti news agency reported.
"The Russian Air Force planes' flight path ran through a region where a ship from the Canadian Navy, the Toronto, was located, but did not approach the foreign warship," he added.
The flights took place Sunday, and immediately triggered an official online statement from the Canadian Ministry of National Defense, which announced that Russia conducted "unnecessarily provocative" actions that "risk escalating tensions even further." He noted, however, that those actions "did not in any way pose a threat to the Canadian ship."
The incident comes after the NATO summit in Wales on September 4-5, where member states agreed to expand the alliance's infrastructure in Eastern Europe.
Russia's NATO envoy, Aleksandr Grushko, commented on the move that NATO used the crisis in Ukraine as a pretext to step up its military presence near Russian borders. Grushko described the alliance's role in the Ukrainian conflict as "extremely destructive."
After the Crimea joined Russia following a referendum, NATO boosted its naval presence in the Black Sea and stepped up air patrols over the Baltic states.
The vessel HMCS Toronto, involved in the latest incident, was deployed to the Black Sea as part of a NATO mission to the region.
You can share this story on social media: