​Israel and New Zealand in diplomatic row over rejected ambassador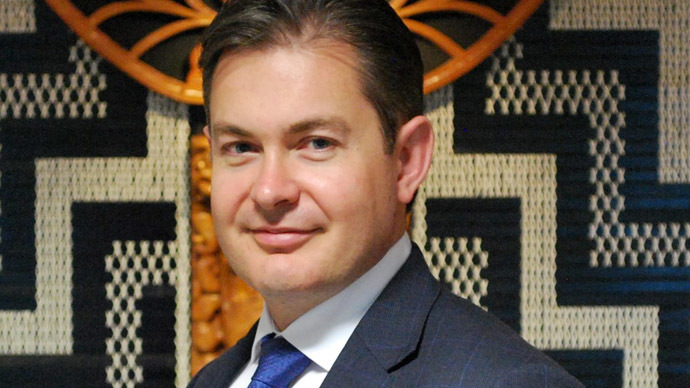 Israel refused to accept New Zealand's new ambassador as he is also an envoy to the Palestinian Authority. However, New Zealand is perplexed over what it sees as a sudden change to the long-standing practice.
New Zealand does not have a separate embassy in Israel as well as many other countries near it. The island nation's embassy in Turkey has to handle ties with quite a number of nations, including Jordan, Georgia and Azerbaijan. Until recently it was also responsible for New Zealand's relations with both Israel and the Palestinian Authority (PA).
Israel's Foreign Ministry however refused to allow New Zealand's new ambassador to the region, Jonathan Curr, to present his credentials to President Reuven Rivlin.
Curr's meeting with the Israeli president was canceled after he informed the country's Foreign Ministry that he also planned to visit Ramallah for an official ceremony with PA president Mahmoud Abbas.
"A few days ago, Israel advised New Zealand that it would not accept as ambassador a person who was also a representative to the Palestinian Authority," New Zealand's Foreign Minister Murray McCully said in a statement on Monday, according to AP.
New Zealand's authorities are perplexed, because Curr's two predecessors also did both the jobs and Israel never protested.
Senior officials at the Israeli Foreign Ministry explained to the new ambassador that his mistake could actually be informing Israel of his meeting with Abbas, according to Haaretz.
The same source says the Foreign Ministry suggested that a lower-level diplomat from New Zealand's embassy could maintain ties with the PA, which infuriated Curr who reportedly said New Zealand was capable of deciding for itself how to handle its diplomacy.
Israel eventually tried to play down the situation, saying it was no more than a "protocol principle."
"The issue in question is totally unconnected to the good relations between the two countries," The Israeli Embassy in Wellington said in a statement.
On Sunday, Foreign Minister Avigdor Lieberman decided not to allow any exceptions to the regulations.
New Zealand Prime Minister John Key said he was looking into the issue to find out if Israel was sending a particular message by the move.
"I don't know. Maybe… I wouldn't want to read too much into it. Let's see," he said.
New Zealand has been generally perceived as a pro-Israel country. However, it voted in favor of giving Palestine non-member observer status at the UN in 2012.
New Zealand's Prime Minister said having a separate ambassador for Israel could be "pretty inconvenient," as the country does not have a "massive representation in that part of the world."