Minsk protocol: Ukraine to be decentralized, special status for Lugansk, Donetsk
The OSCE has revealed the 12-point roadmap behind the September 5 truce signed in Minsk. It says that Ukraine must adopt a new law, allowing for a special status for Lugansk and Donetsk regions, and hold early elections there.
READ MORE: Kiev, E. Ukraine militia agree on ceasefire starting 1500 GMT Friday
The document, titled 'Protocol on the results of consultations of the Trilateral Contact Group' and signed in Minsk on September 5, outlines what needs to be done for the ceasefire to stay in place.
"To decentralize power, including through the adoption by Ukraine of law 'on provisional procedure for local government in parts of Donetsk and Lugansk regions (law on special status),'" states one of the provisions in the document.
Another point emphasizes that "early local elections" are to be held in light of the special status of both regions. The early elections must be held in accordance with the same proposed law, it says.
Kiev must then continue an "inclusive nationwide dialogue," the document stresses.
The roadmap also implies an amnesty for anti-government forces in Donbass: "To adopt a law, prohibiting prosecution or punishment of people in relation to the events that took place in individual areas of Donetsk and Lugansk regions of Ukraine."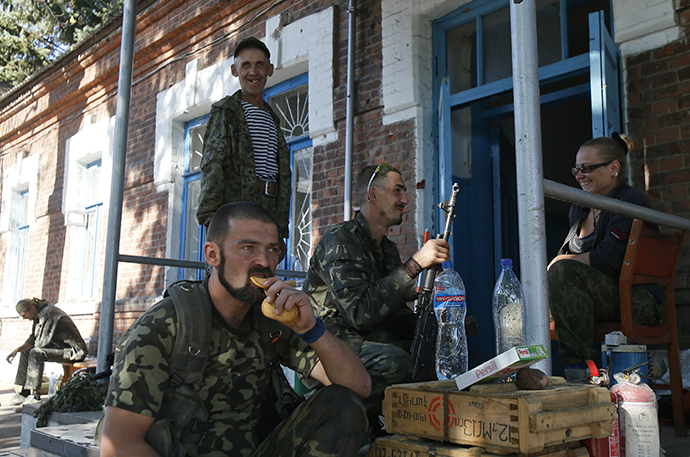 At the same time, it notes that all "illegal military formations, military equipment, as well as militants and mercenaries" have to be withdrawn from Ukraine.
The Organization for Security and Co-operation in Europe (OSCE) published a copy of the protocol early on Sunday, with only a PDF document in Russian available so far.
During the meeting on September 5, Kiev officials and representatives of the two self-proclaimed republics in southeastern Ukraine have agreed to a ceasefire.
READ MORE: Ukraine ceasefire: Putin lays out 7-step plan to stop hostilities in E. Ukraine
Some of the other provisions of the truce include monitoring of the ceasefire inside Ukraine and on the Russia-Ukraine border by international OSCE observers, the freeing of all prisoners of war, and the opening of humanitarian corridors.
A "safety zone" is to be created with the participation of the OSCE on the Russia-Ukraine border, the document says.
It also calls for measures to improve the dire humanitarian situation in eastern Ukraine, and urges in a separate point that a program for Donbass' economic development is to be adopted.
Since the conflict significantly deteriorated in mid-April, 2,593 people have died in fighting in the east of the country, according to the UN's latest data. More than 6,033 others have been wounded in the turmoil.
The number of internally displaced Ukrainians has reached 260,000, with another 814,000 finding refuge in Russia.

READ MORE: Ukraine's killing fields in 10 stories: RT reporter goes to Lugansk and Donetsk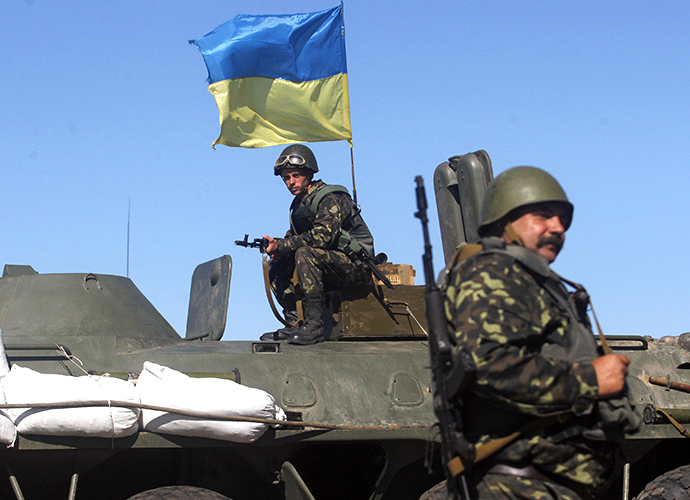 You can share this story on social media: