Moscow airport evacuated after bogus bomb threat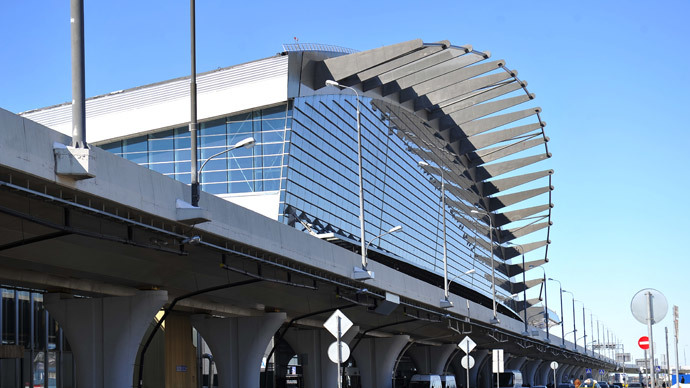 Moscow's Vnukovo Airport was being evacuated after a bomb threat was reported anonymously, according to police sources. It later turned out to be a bogus call. The prankster has been caught.
"There was a call. An evacuation is taking place," RIA Novosti said earlier, relaying the police message. The source said teams with canine units are currently at the scene.
The news later turned out to be bogus, however. But this fact hasn't resulted in any flight delays.
After performing a thorough search with canine units the police didn't find anything suspicious.
It was also later learned that the initial bomb threat was first posted on the airport's website. It was then passed on to security services.
Around 350 people were evacuated promptly, although none of them were passengers.
"Early this morning the feedback section of our website contained a message, stating that the airport was rigged with explosives. We managed to track the sender by their IP address. The information was bogus. But the FSB acted according to procedure and carried out a search. Passengers did not have to be evacuated. There were also no flight delays as a result of the incident," a Vnukovo representative told RIA Novosti.