​WHO: International organizations 'underestimated' Ebola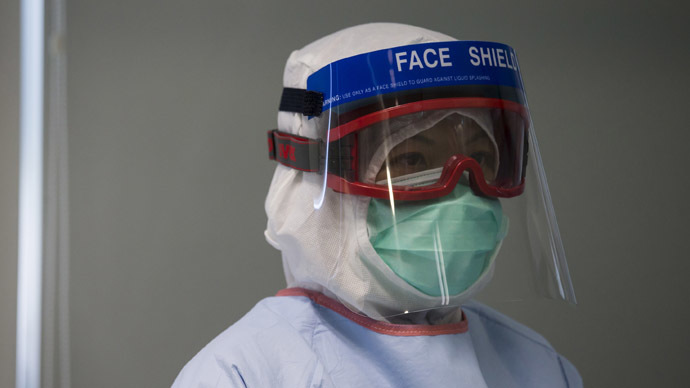 Margaret Chan, director general of UN's World Health Organization (WHO), hit out at international bodies for failing to promptly respond to the Ebola epidemic when it first appeared months ago, admitting the disease is now "racing ahead of doctors."
"All international organizations underestimated the disease," she said following a speedily-called United Nations meeting on combatting the virus, which continues to spread through West Africa.
"The outbreak will get worse before it gets better. And it requires a well-coordinated, big surge and huge scale-up of outbreak response urgently."
Liberia's nurses go on strike amid Ebola outbreak
Chan said that officially more than 1,500 have died from the virus in Sierra Leone, Liberia and Guinea, since the epidemic began, possibly as early as last year.
"The outbreaks are racing ahead of the controlled efforts in these countries," lamented the Hong Kong-born official, who pointed out that the new outbreak was different from a handful of previous epidemics, which occurred in isolated areas in the countryside, not crowded cities.
Countries such as Liberia, which had about 50 qualified doctors for a population of 4 million, have been poorly-equipped to deal with the disease, which can only be tackled through following strict containment measures.
"My colleagues have cared for more than two-thirds of the officially declared infected patients. Even as we have doubled our staff over the last month, I can tell you that they are completely overwhelmed. Doctors Without Borders has been ringing alarm bells for months, but the response has been too late, too little," said Joanne Liu, president of Doctors Without Borders (MSF).
First Ebola case in Senegal, five more states at risk of outbreak spread
The real number of those who have fallen ill could be a magnitude greater than those officially diagnosed, as the patients may be cared for at home, and buried secretly, to avoid stigma. Unsurprisingly, these cases, where proper sanitation measures have not been complied with, contribute to the further spread of the disease.
But until an effective cure can be developed, there is little help for those who decide to seek medical help.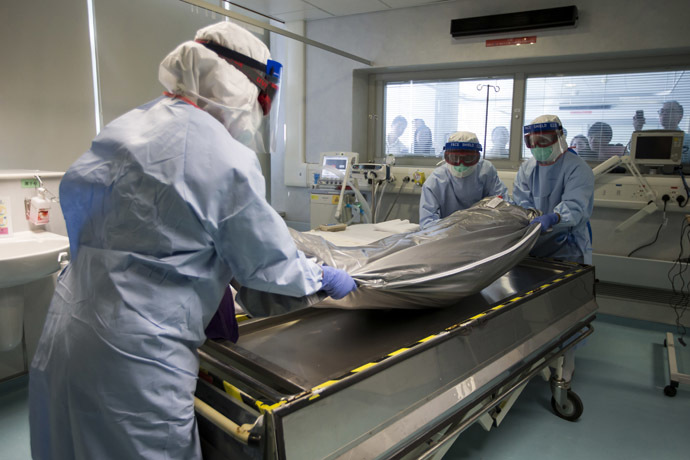 "Ebola treatment centers are reduced to places where people go to die alone, where little more than palliative care is offered. It is impossible to keep up with the sheer number of infected people pouring in our facilities. In Sierra Leone, infectious bodies are rotting in the streets. Rather than building a new Ebola care center in Liberia, we are forced to build crematoria," said Liu.
The MSF chief said the deployment of "civilians and military assets with expertise in biohazard containment" was imperative.
New hotbed of Ebola found in Congo as serum-treated doctor dies
In the meantime, the WHO confirmed that virlogical analysis showed no link between the deadly outbreak in West Africa and Democratic Republic of Congo.
"Results from virus characterization, together with findings from the epidemiological investigation, are definitive: the outbreak in DRC is a distinct and independent event, with no relationship to the outbreak in West Africa,"said a statement from the organization.
US officials: Ebola outbreak to worsen
David Nabarro, the UN official responsible for coordinating the response in the region, said that "bringing in outside health workers as much as we can," is a priority, but bemoaned the border closures in the region, which have obstructed the movement of health officials more than they have stopped the spread of the virus.
On Tuesday, the US Department of Health and Human Services that it would accelerate the development of Ebola treatment from Mapp Biopharmaceutical, a US company responsible for the research and development of ZMapp, a drug which can be treating Ebola virus disease. At least $42.3 million would be spent on the vaccine.