Siberian Groundhog Day: Ground squirrel stuck in own burrow on Baikal island (VIDEO)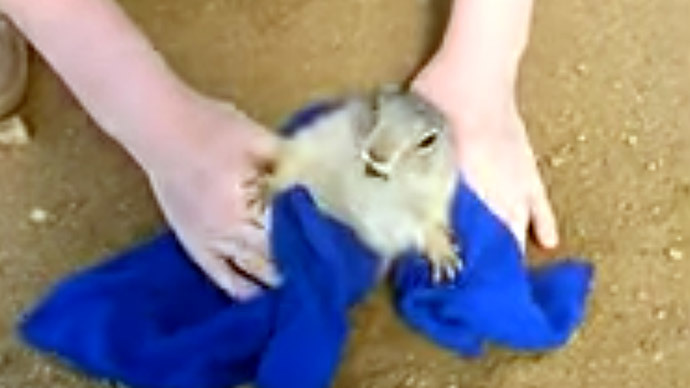 A ground squirrel in Russia's Baikal Region seems to have been taking his preparations for winter a little too seriously. The little chap put on so much extra baggage that it managed to get stuck in its burrow and was only saved by an alert driver.
A young couple driving on Olkhon Island, in Lake Baikal, came to a sudden halt when the male driver saw something stuck in the middle of the road, their YouTube video uploaded Tuesday showed.
Upon closer inspection, it turned out to be a ground squirrel, which was trying frantically to get out of its burrow.
With winter drawing ever closer and temperatures set to drop below -20 Celsius, it seems the rodent was busy stocking up on much needed supplies and body fat, before going into hibernation. However, it did not take its extra body mass into account when trying to leave its burrow. It managed to get its head out, but the rear end proved to be much more of a struggle.
The couple came to its rescue, though. The female car passenger carefully removed the ground squirrel with the help of a cloth. Without even bothering to ponder for a moment or thank the two for their generosity, the groundhog-like creature was gone in a second – to the safety of nearby grassland.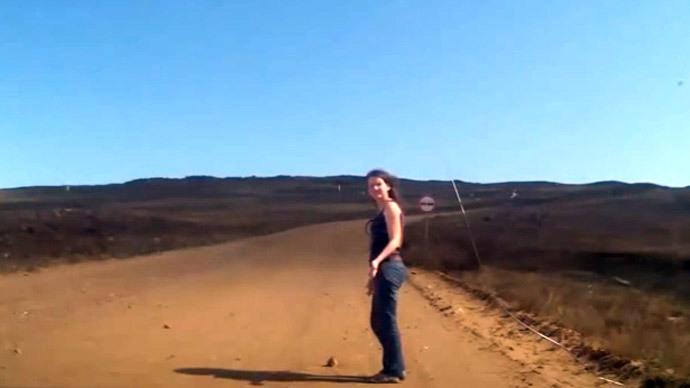 You can share this story on social media: