​43 UN peacekeepers in Golan Heights seized by militants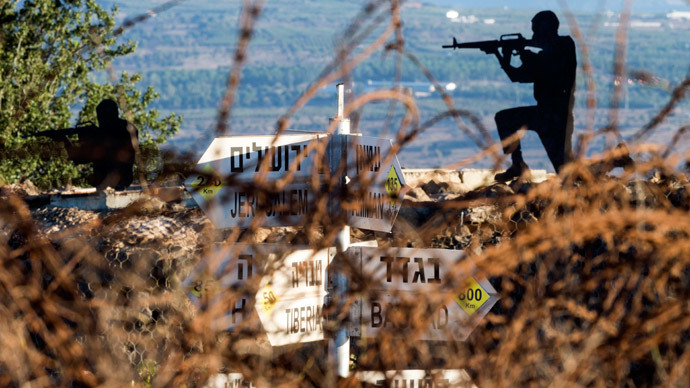 Forty-three United Nations peacekeepers have been captured by armed militant forces in Golan Heights, a UN spokesperson said on Thursday. Islamist militants have been engaged in clashes with the Syrian military.
"During a period of increased fighting beginning yesterday between armed elements and Syrian Arab Armed Forces within the area of separation in the Golan Heights, 43 peacekeepers from the United Nations Disengagement Observer Force (UNDOF) were detained early this morning by an armed group in the vicinity of Al Qunaytirah," the U.N. press office said in a statement.
Al Qunaytirah is located some 70km southwest of Damascus.
A further 81 UN peacekeepers trapped in their positions near al-Ruwayhina and Burayqa.
Approximately 1,200 UNDORF troops from the Netherlands, Fiji, India, Ireland, Nepal, and the Philippines, monitor Golan Heights' demilitarized zone, reported Reuters, who had a UN official anonymously confirm their nationalities. Earlier this week the UN said that the Philippines had opted out of UNDOF and another force in Liberia, which has been struck by an Ebola outbreak.
The area is some 70km long and stretches from Hermon on the Lebanese border to the Yarmouk River frontier with Jordan.
"The United Nations is making every effort to secure the release of the detained peacekeepers, and to restore the full freedom of movement of the Force throughout its area of operation," the statement read.
Israel seized Golan Heights from Syria in 1967 and both countries are still technically in a state of war.
On Wednesday, rebels also seized control of a border crossing after a drawn-out battle, which itself followed Sunday's capture of an air base in northern Syria by Islamic State (formerly ISIS) militants.
UN troops have been captured several times over the course of the Syrian civil war which has now been occurring for more than four years.
You can share this story on social media: