NATO formations on Russian borders will impact Moscow's decision-making – envoy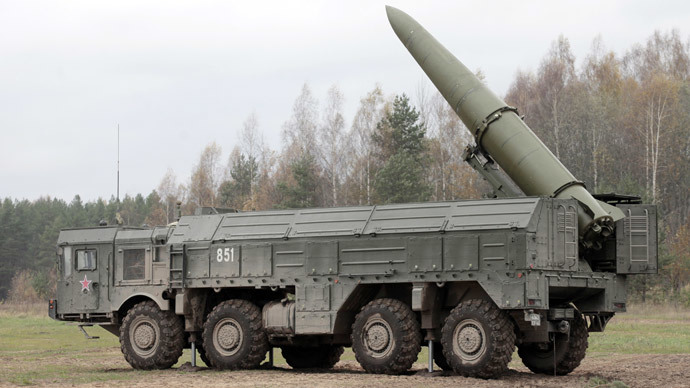 Following NATO's aggressive military posturing in Eastern Europe, Russian envoy to the alliance warned that the "configuration and activity" of its forces will impact how Russia proceeds with its own security planning and considerations.
"Obviously, we will take into consideration the configuration and activity of the NATO forces at the Russian borders in our military planning, and will take all that is necessary to reliably provide security and to ensure safety against any threats," Russian media quoted Aleksandr Grushko citing Interfax news agency.
#Russia will react to #NATO moves eastwards with a view to ensure its security http://t.co/PNQoFg8woc

— Russians at NATO (@natomission_ru) August 27, 2014
The statement by the Russian envoy follows on from the Cold War military alliance's intention to put up more bases in Eastern Europe and the Baltic in order to counter an 'overt' Russian threat – despite objections from a number of NATO members.
NATO Secretary-General Anders Fogh Rasmussen nonetheless said the 26-nation bloc will attempt to overcome the objections.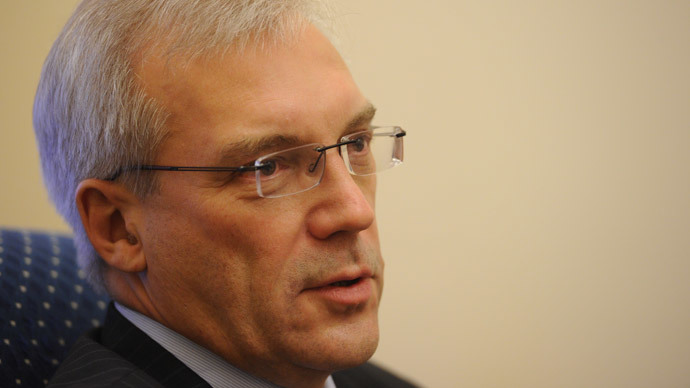 "We have something already called the NATO response force, whose purpose is to be able to be deployed rapidly if needed," he said in a statement to the European press. "Now it's our intention to develop what I would call a spearhead within that response force at very, very high readiness. In order to be able to provide such rapid reinforcements you also need some reception facilities in host nations. So it will involve the pre-positioning of supplies, of equipment, preparation of infrastructure, bases [and] headquarters."
READ MORE: NATO chief eyes more bases in E. Europe to confront Russia
In early August, Moscow accused the US of twisting facts in order to provide a pretext for its own accusations of Russia violating one of the key tenets of the landmark Cold-War INF treaty – the testing of a cruise missile. No specifics have been given to date – only that Russia is violating the rules. This at a time the US was building its own "target practice missiles" similar to the ones in question, as well as drones, which equally violate the INF Treaty, the 1987 document concerning intermediate-range nuclear armaments.
READ MORE: 'Lies, hypocrisy, propaganda': Russia slams US over claims of nuclear treaty violations
Reacting to NATO's fresh plans for expansion into the east, Grushko told journalists that Russia has always shown a readiness for open dialogue with the United States on a whole spectrum of issues of non-proliferation and arms control, including those of the treaty.
"Our own strong disagreement with the alliance's violations of the treaty should also be taken into consideration," he said, mentioning the West's own target-practice missiles, as well as the production of unmanned fighter aircraft, which also fall within the bounds of a land-based cruise missile category. He also highlighted the building of MK-41 systems in Poland and Romania, capable of launching mid-range missiles.
When Rasmussen was earlier asked about the prospect of NATO's permanent presence in Eastern Europe, he said "the brief answer is 'yes'… for as long as necessary."
The bloc's further militarization of the Eastern European region does not sit well with Moscow, which since the collapse of the Soviet Union had been given pledges that NATO would not expand further east.
You can share this story on social media: