​Russia will do whatever necessary to protect its legitimate interests – Lavrov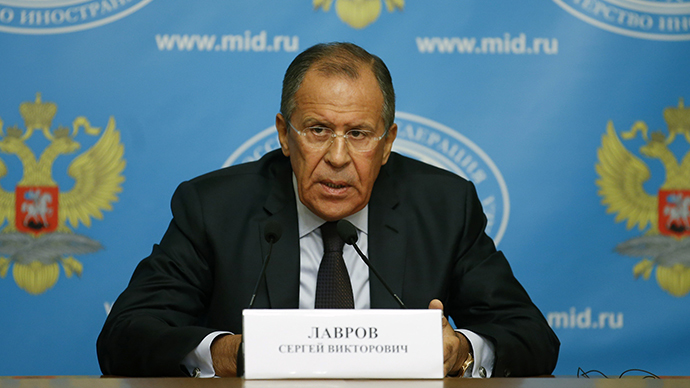 Russia doesn't want to escalate tit-for-tat sanctions with the West, but is ready to do whatever is necessary to protect its legitimate interests, including those of national security in all its dimensions, Russia's FM told The Daily Telegraph.
Peace in Ukraine can only be attained through a broad national dialogue that includes all regions and its terms cannot simply be dictated by a "government of the winners," Russian FM Sergey Lavrov said in an interview with The Daily Telegraph.
"The point is for Kiev to stop war games and to abandon the illusion that the deep crisis in Ukraine can be resolved by winning the war against your own people," Lavrov said, reiterating that with support from US and EU, Kiev continues to ignore its numerous commitments to a "government of national unity."
"Unfortunately, the logic of "the winner takes it all" remains the thrust of Kiev's actions resulting in thousands of victims among civilians, hundreds of thousands of refugees and displaced persons, as well as almost totally destroyed social infrastructure in many cities and towns in Eastern Ukraine."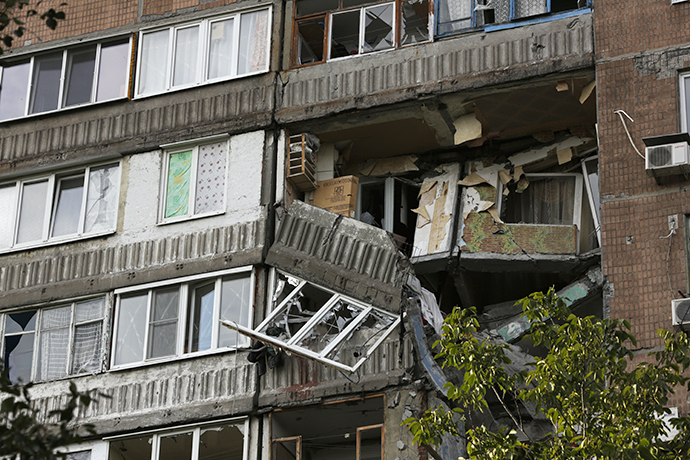 Speaking further on the humanitarian catastrophe, Lavrov once again said it is "crucial to ensure immediate supply of humanitarian aid to the people of south-eastern Ukraine."
The first convoy of Russian aid was ready to move as early as 17 August, but was delayed "primarily due to procrastination tactics employed by Kiev authorities," he added, urging the Ukrainian government "to deliver on its promises and to facilitate safe and unhindered passage of future humanitarian assistance."

READ MORE:Russia to send another humanitarian convoy to Ukraine
Lavrov also spoke about the "meaningless tit-for-tat vicious circle" started by unilateral sanctions imposed on Russia, and called them "counterproductive" and "contradicting" the norms and principles of the international law.
"It is absolutely unacceptable to talk to Russia – and to anyone, for that matter – in the language of ultimatums and coercive measures," the minister said, emphasizing that Russia's response was balanced.
"It is not at all our choice, but there should be no doubt that we will do whatever is necessary to protect our legitimate interests, including the interests of national security in all its dimensions."
Lavrov also touched on the topic of the dragging Malaysian MH17 airliner tragedy, reminding that a number of simple questions which could shed some light on the incident still remain unanswered.
"Unfortunately, from the very beginning we have been witnessing attempts to conceal evidence and to hinder the implementation" of the resolution adopted by the UN Security Council, the minister said. "Russia is the only country which officially presented to the international community the data related to the incident as received through our space monitoring capacity."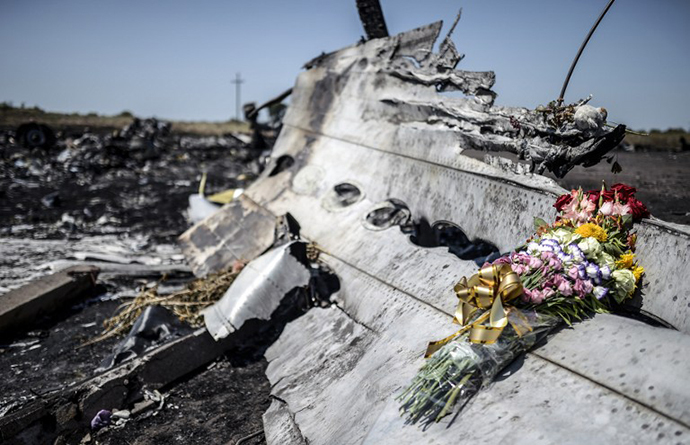 READ MORE:Malaysian Boeing disaster – Russia's questions to Ukraine
"We hope to get answers to these and other questions both from the states which took the leading role in the international investigation and from those who made unsubstantiated public statements," Lavrov said. "We must not allow the investigation of MH17 crash to be manipulated into oblivion like already happened to investigations of many Ukrainian tragedies, including the sniper assault against civilians in Kiev in February, massacres in Odessa and Mariupol in May and others."
In the meantime, Lavrov once again rejected groundless speculation about Russian troops crossing into Ukrainian territory as obviously "part of an information war."
"Unfortunately, the mass media continue to spread rumours, distorted information and even outright lies. Recently there were claims by Ukraine that its artillery destroyed an armoured column that had allegedly crossed from Russia into Ukraine," he said. "No evidence, however, was presented, and even the US State Department could not confirm the incident."
You can share this story on social media: