Danger to food chain? Microplastic contaminates found in Sydney Harbor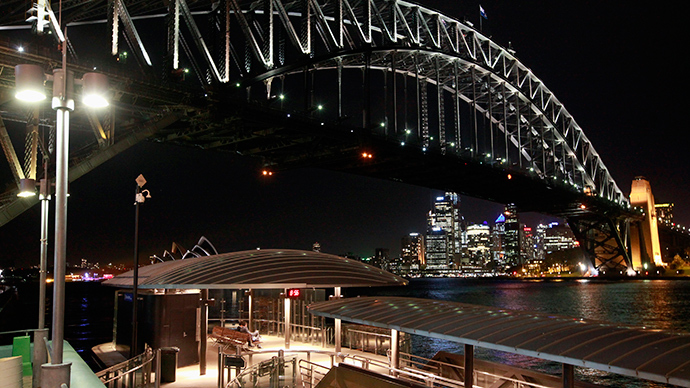 Scientists in the first study of its kind have found microplastic contamination at the bottom of Sydney Harbor, which may pose a threat to the food chain, Australian media reported.
READ MORE: 88% of world's oceans covered by plastic junk – study
The research by the Sydney Institute of Marine Science tested 27 sites across the harbor, with researchers finding up to 60 microplastics per 100 milligrams of sediment. This was a higher volume than expected even in the cleanest and best-flushed reaches.
Microplastics are tiny fragments and threads of plastic, which are less than five millimeters long. Professor Emma Johnston from the Sydney Institute, who leads the study, told ABC Australia microplastics represent the "emergence of a new contamination in our harbors."
Johnston explained that microplastics come from a range of sources, including fleece jackets, facial scrubs and plastic bags and bottles. But scientists still know very little about their effects on the environment.
Vivian Sim, a PhD student from the University of New South Wales, told The Sydney Morning Herald that from the sites searched in Parramatta River, Lane Cove and Port Jackson, the highest densities of fragments were found in Middle Harbour.
She also warned that there is a risk of microplastics entering the food chain.
READ MORE: 'Plastic stones' found at remote Hawaii beach
"We actually managed to pull up a sipunculid worm today. So if your microplastic fragments are as small as a sand grain, then [the worm] is going to take up the plastics and contaminants, and then if something else comes along and eats that worm it's going to go further up the food chain," Sim told ABC Australia.
Further research is required to better understand what is going on in the waters. Professor Johnston however already pointed out that some microplastics contain harmfull materials such as flame retardants.
"We actually don't know anything about their concentration or what their ecological effects are," she said.
Several cosmetic manufacturers around the world have already started to faze them out.
Unilever, the international consumer good company, said it will stop using them all over the world by 2015 and in the US the state of Illinois has banned the production and sale of plastic microbeads in personal care products.
A report that came out last month, which was published in the Proceedings of the National Academy of Sciences (PNAS), an official journal of the US National Academy of Sciences (NAS), found that 88 percent of the world's oceans are covered in plastic junk. Accumulations are increasing in aquatic habitats at a rate consistent with trends in plastic production, increasing 560 fold in more than 60 years.
You can share this story on social media: