China hosts largest ever military drill with Russia, other SCO nations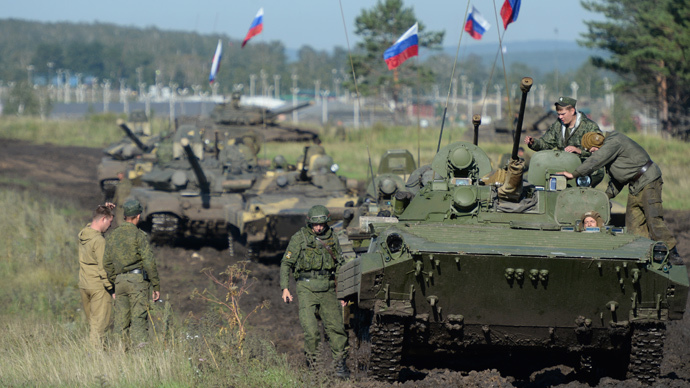 China's Inner Mongolia is hosting the biggest military drill ever held by the Shanghai Cooperation Organization. The training of 7,000 servicemen from five SCO member states is set to test troops' effectiveness in fighting terrorism.
The Peace Mission-2014 drill, being conducted from August 24 to 29 in China's Inner Mongolia Autonomous Region, was declared open by Deputy Chief of Chinese People's Liberation Army's General Staff Wang Ning, who is supervising the military training.
The war games have attracted a record number of troops and military hardware, never previously gathered in one place before by the SCO member states.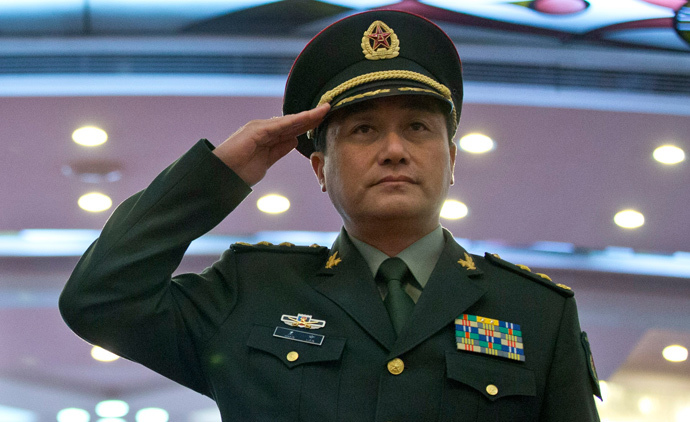 Armed forces from China, Kazakhstan, Kyrgyzstan, Russia and Tajikistan have come to the Zhurihe firing range to test deploy everything that might be needed to eliminate a considerable terrorist force.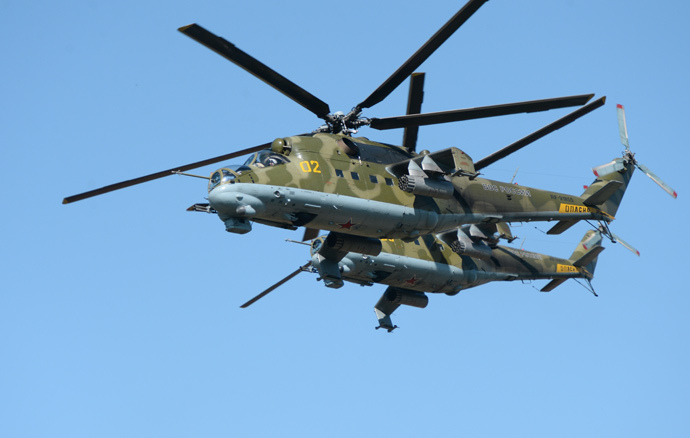 Apart from infantry troops and special forces, the international task force has been strengthened with air defense systems, radio-electronic warfare units and aviation.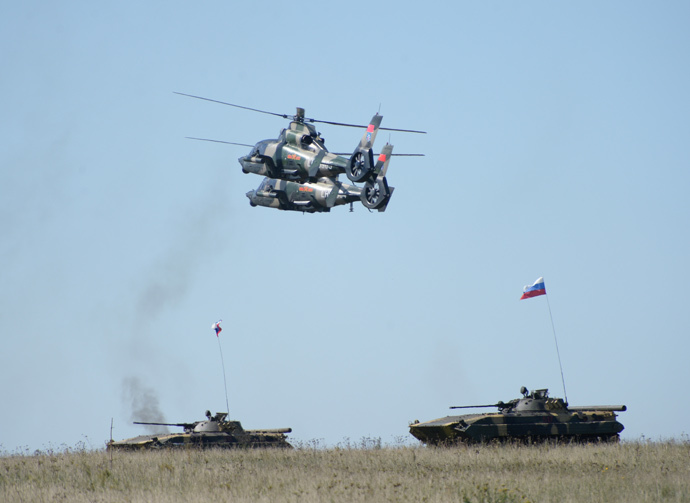 The Russian army has come to China with a tactical group of the 36th Motor Rifle Brigade from the Eastern Military District and an aviation wing of the third Command of Air Force and Air Defense Troops.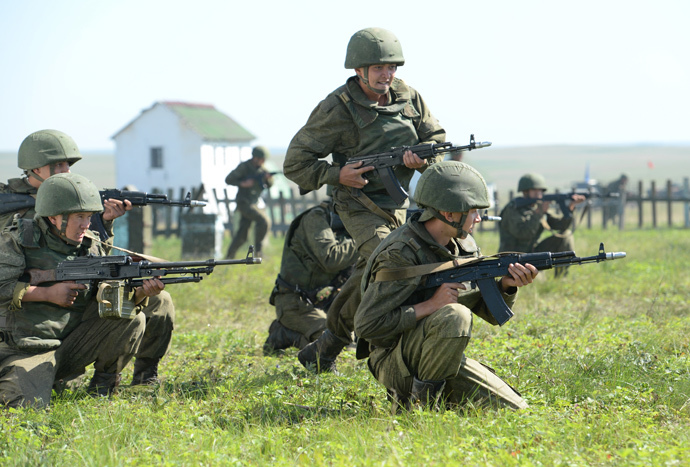 The Russian contingent at Peace Mission-2014 consists of 1,000 plus servicemen, 60 armored vehicles, (including 40 BMP-2 fully amphibious crawling traction infantry combat vehicles), 13 main T-72 battle tanks, more than 20 artillery and missile systems, such as self-propelled artillery SAU 2S3M guns, multiple BM-21 rocket launch systems, more than 60 vehicles of different assignments, 8 Mi-8 AMTSh helicopter gunships, 4 Sukhoi Su-25 assault jets and two Il-76 military transport airplanes.
According to the scenario, the international task force will eliminate terrorist groups in various situations and environments.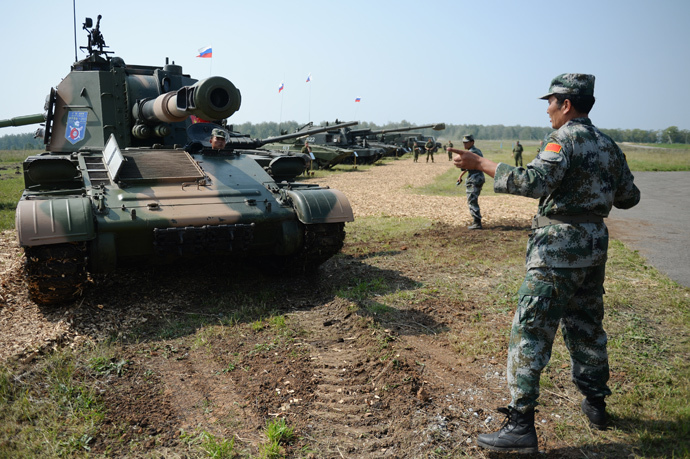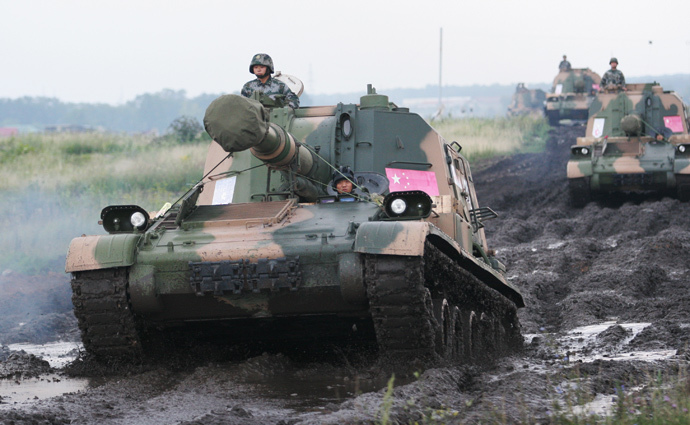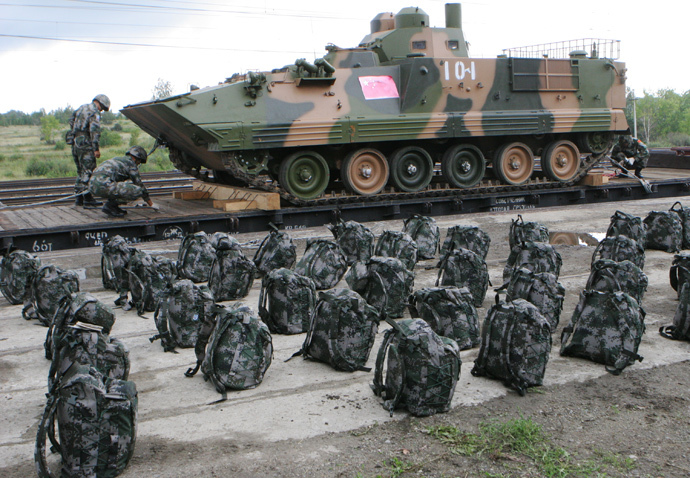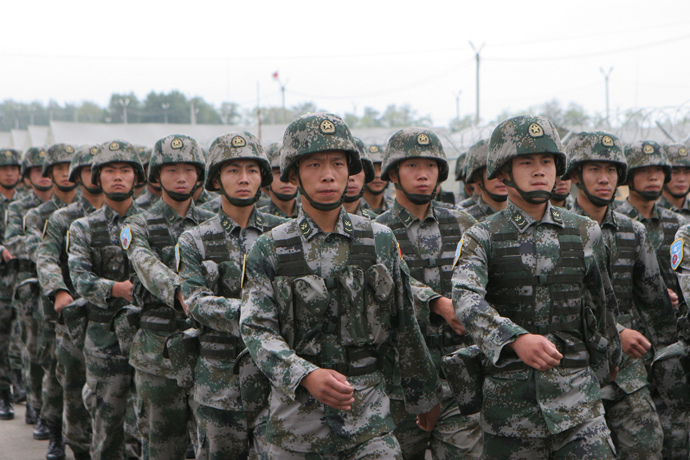 You can share this story on social media: