Putin to Merkel: Further delays of aid delivery to Ukraine would have been unacceptable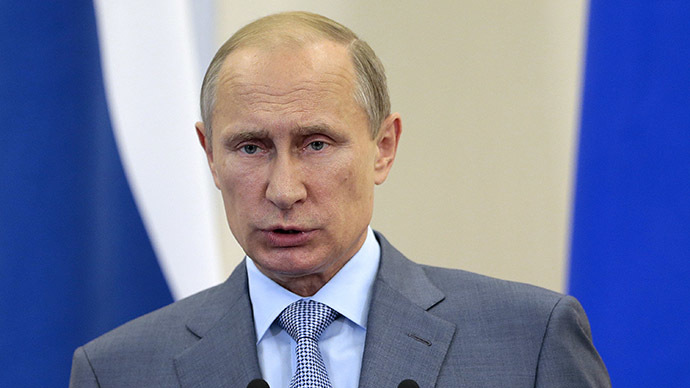 Further delays in the delivery of Russian aid to eastern Ukraine, which is facing a humanitarian disaster, would have been unacceptable, President Vladimir Putin has said in a phone call with German Chancellor Angela Merkel.
"Given the obvious protractions by Kiev on the issue of the delivery of Russian aid to southeast regions of Ukraine, which are suffering a humanitarian catastrophe, a decision was made on sending the convoy. Further delaying it would have been unacceptable," Putin told Merkel on Friday, the Kremlin's press service reported.
READ ALSO: Trucks with Russian aid reach Lugansk, E. Ukraine
The Russian and German leaders also discussed possible steps to stop the fighting between the warring sides in Ukraine as soon as possible, and to establish a political dialogue.
Merkel and Putin voiced "serious concern" over the escalation of Kiev's military operation in the Donetsk and Lugansk regions, which is leading to new casualties among civilians, the press service said.
The phone call was initiated by Germany on the eve of Merkel's visit to Kiev on August 23.
Meanwhile, all the trucks in the Russian aid convoy have arrived in Lugansk and are currently being unloaded, the city administration confirmed to the media.
Later, a specially formed commission will distribute essential supplies of food, medicine and water among the population. Part of the Russian humanitarian aid may be send to the neighboring Donetsk region, which has also been heavily hit by the ongoing violence.
You can share this story on social media: