Long-term spaceflights challenged as harm to astronauts' health revealed
Published time: 21 Aug, 2014 07:55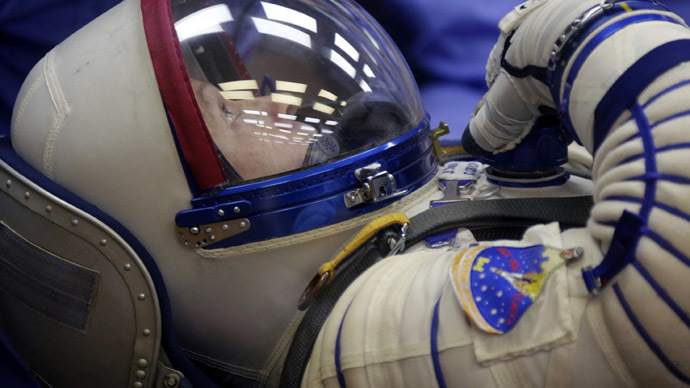 NASA is looking into whether astronauts can survive long-term spaceflight, with the latest study identifying possible health risks including asymptomatic infections, increased allergies and persistent rashes.
The newstudypoints out that long duration flights may temporarily confuse astronauts' immune systems by altering cell functions.
It was revealed that some cells begin to function either lower than normal, which the researchers describe as 'depressed', or their activity is heightened.
If the cells' activity is depressed then the immune system is not exhibiting any symptoms from the illness, leading to the risk of asymptomatic or dormant viruses that awaken without proper bodily response.
On the other hand, if the cells' activity is heightened there is a higher risk of increased allergy symptoms and persistent rashes. Both have already been experienced by some crew members.
The results from the Validation of Procedures for Monitoring Crewmember Immune Function (Integrated Immune) and Clinical Nutrition Assessment of ISS Astronauts, SMO-016E (Clinical Nutrition Assessment) were published in the Journal of Interferon & Cytokine Research.
Researchers analyzed the blood plasma from 28 crew members before, during and after their missions.
The data is significant in light of NASA's preparations for multi-year missions to Mars and really calls into question whether or not humanity is ready for long-term space travel.
This is the first study that provided enough evidence for researches to draw some conclusions about the effects of long-term spaceflights on the immune system, according to NASA's biological studies and immunology expert, Brian Crucian, Ph.D.
"This in-flight data provided the information we needed to determine that immune dysregulation does occur and actually persists during long-duration spaceflight."
Crucian explained that things such as "radiation, microbes, stress, microgravity, altered sleep cycles and isolation," could all be triggers for alterations to the immune system.
"If this situation persisted for longer deep space missions, it could possibly increase risk of infection, hypersensitivity, or autoimmune issues for exploration astronauts," he said.
According to Crucian, more research is needed in order to clearly determine if there is indeed an increased clinical risk to astronauts on longer duration missions.
If the risks posed by long-term spaceflight are deemed significant, NASA will be looking into developing countermeasures, which could include radiation shielding, nutritional supplementation, and pharmaceuticals.