36 dead, 7 missing in Hiroshima, Japan landslides (PHOTOS)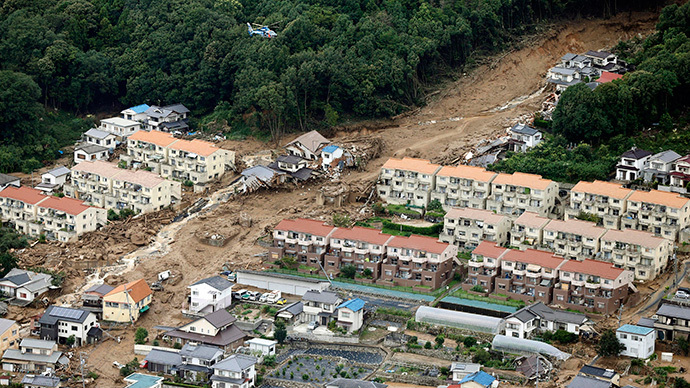 At least 36 people have been killed and 7 others remain missing after landslides caused by torrential rain hit the Japanese city of Hiroshima on Wednesday morning.
Hiroshima Prefecture police confirmed the Wednesday night death toll to AP,
"A few people were washed away and it is hard to know exactly how many are unaccounted for," local government official Nakatoshi Okamoto tol the agency.
Among the victims of the natural disaster were a 77-year-old woman and a two-year-old boy, Japan's broadcaster NHK reported, citing local police sources.
A firefighter from the Hiroshima Fire Department was also buried alive during rescue efforts.
People are trapped in about 20 locations throughout the city, according to media reports.
The Fire and Disaster Management Agency have confirmed that 15 people have been injured - two of them seriously.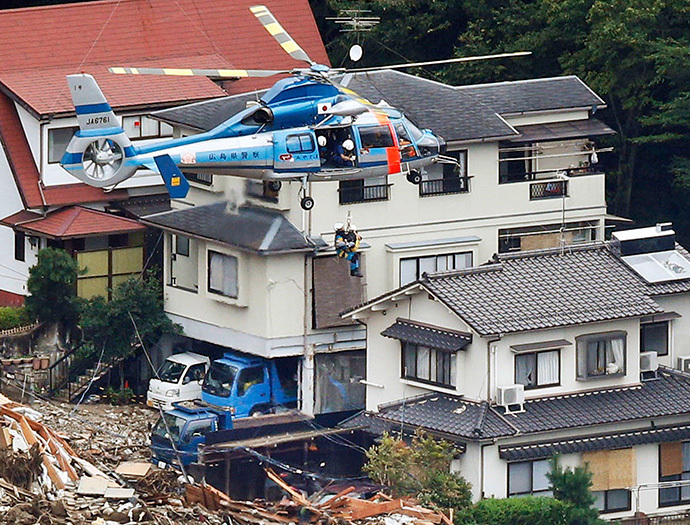 Some 65,000 residents have been sent an advisory evacuation notice by the Japanese authorities.

A total of about 240mm (9 inches) of rain fell on the city within the 24 hours, reaching record-breaking levels matching about a month worth of rain, according to Japan's Meteorological Agency.

"There was rain and thunder all night, beating down so hard I was scared to go outside," a Hiroshima resident told Fuji TV. "Great big drops. I've never seen anything like this."
Rescue efforts are ongoing as several hundreds of workers have been sent to the area to help those still trapped. Many of the schools have been converted into shelters in the city.

Prime Minister Shinzo Abe canceled the rest of his summer vacation to deal with the crisis from Tokyo.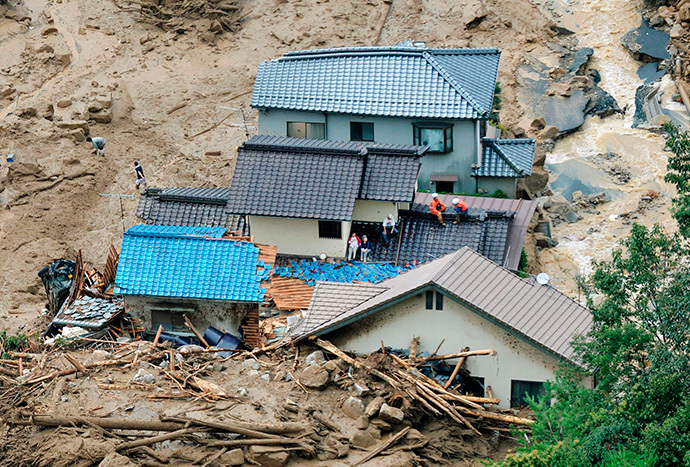 You can share this story on social media: