Spanish police nab woman smuggling 1.7kg cocaine in breast implants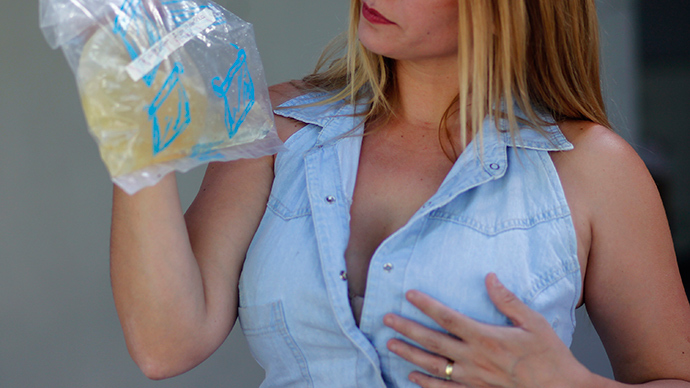 A woman flying from Colombia has been arrested at Madrid's Barajas airport for carrying 1.7 kilograms of cocaine hidden in her breast implants. Police said her behavior was suspicious, which led to drugs agents intervening.
The 43-year-old Venezuela national had been on a flight from Bogota, which is seen by police as a common route for narcotics to be trafficked into Europe. According to AFP, the police said "the gestures and behavior of a supposed tourist raised the suspicions of narcotics agents."
Her baggage was searched, but the police did not find anything suspicious. However, when female officers conducted a body search, they discovered "certain irregularities and deformations in both breasts."
The woman was then taken to hospital, after admitting to officers that she was carrying cocaine in her breast implants. After doctors subsequently removed the implants, they found 1.7 kilograms of the drug hidden inside them.
Although unusual, it is not the first time that Spanish police have encountered a woman trying to smuggle drugs by using breast implants. In 2012, police in Barcelona arrested a woman from Panama who was carrying just under 1.4 kilos of cocaine in her breast implants. She was also on a flight from Bogota.
When border police discovered fresh scars and blood-stained gauze on the woman's chest she was taken to a nearby hospital to check her claim that she had recently undergone breast implant surgery, Reuters stated.
Spanish authorities carry out rigorous checks of passengers arriving on so-called "hot flights" from Latin America, to fight drug smuggling.
So far this year, in Madrid airport alone, the squad has seized around 500 kilograms of cocaine and six kilograms of heroin, and had made 189 arrests, AFP reported.