Hermitage Capital's Browder summoned to NY to testify in Magnitsky Act case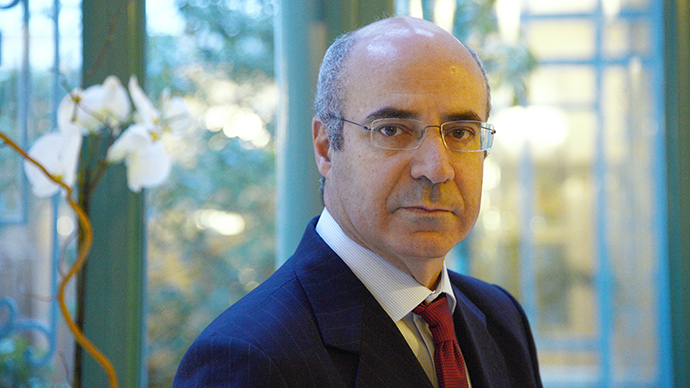 Hermitage Capital Management investment advisory firm co-founder and CEO William Browder has been summoned to a New York court as the principal witness to testify about his business in Russia.
The hearing is scheduled for August 15, with the subpoena delivered by lawyers of Prevezon Holdings, owned by Russian citizen Denis Katsyv, the Itar-Tass news agency reported.
The US government launched a lawsuit against Prevezon Holdings in September 2013, with the company accused of legalizing a portion of funds stolen from the Russian budget. The US prosecutors demanded that all the company's assets in the US be seized.
The case was launched after the Magnitsky Act adopted in December 2012, and aimed against those US authorities claimed were behind the death of Hermitage Capital lawyer Sergey Magnitsky in pre-trial custody in Russia.
However, the main sources of data in the case turned out to be William Browder's words, as well as unsigned articles online. This was because Prevezon Holdings insisted on summoning Browder to court to testify, according to the company's latest press release.
Browder had been able to sidestep subpoenas for a few months, but was eventually served one in Colorado, after being noticed by private detectives, a meeting he attempted to evade.
"The US basically did not conduct any investigation and only copied, on its own behalf, the stories told by Mr Browder who has been sentenced in our country for stealing millions and who has been put on the wanted list for other doings as well," the Russian lawyer for Prevezon Holdings, Natalia Veselnitskaya, said.
"The US government questioned him [Browder], looked at his notes and figures, compared them with the information on the web sites indicated by Browder, and filed the lawsuit to court. And not only hasn't conducted any investigative action since, but didn't even direct an inquiry to Russia to exchange information. Basically, the lawsuit copies the data from the unsigned online articles, and it's written in the same words, without any links or quotation marks," John W. Moscow, the attorney representing Prevezon Holdings in the US courts, stated in the press release.
Browder founded Hermitage Capital at the end of the 1990s, and the company specialized in speculative purchases of major Russian companies' shares. In 2013, a Moscow court sentenced Browder to a suspended nine-year sentence behind bars for non-payment of 522 million rubles (around $15 million) in taxes.
Browder and a few of his employees are additionally defendants in a number of fraud cases, and are also on the international wanted list.