​Scared Ukraine convicts flee after prison damaged in shelling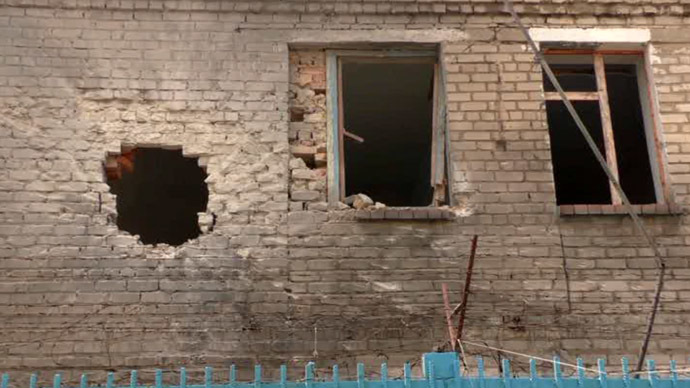 More than 100 inmates fled from a Donetsk prison which came under fire from Ukrainian artillery. Most of them pledged to return to their cells when they deemed the situation to be safe.
The incident happened late on Sunday evening, the city council reported. A shell landed inside the living quarters of the high-security prison in Donetsk's Kirov area. The blast killed one of the inmates and injured 18 people.
The shelling triggered rioting, during which 106 people escaped. By Monday morning some of them had returned voluntarily.
"Trying to save their lives, some 100 inmates in panic fled the prison through a checkpoint. As of now 34 of them have returned," a statement from the prison authorities said. "A large number of convicts escaped the secured area during the shelling. They called on the phone and informed the management that they intend to return to the prison to proceed with their terms as soon as the situation stabilizes."
Donetsk is one of major strongholds of the armed militia in eastern Ukraine who are fighting for control of Donetsk and Lugansk Regions against the Ukrainian military. Kiev's troops routinely shell the city from multiple rocket launchers and heavy artillery, despite this resulting in numerous civilian casualties.
You can share this story on social media: