Brightest in 20 years: Spectacular ISS pics of Sunday's supermoon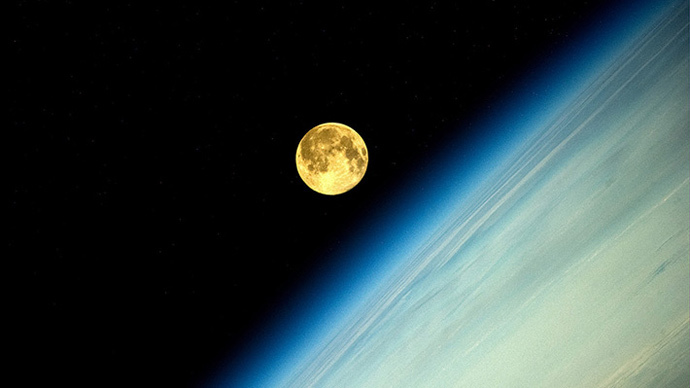 A Russian cosmonaut has posted stunning pictures of the supermoon, giving a preview to one of the most dramatic space events of the year. On Sunday, stargazers will be able to view the biggest and brightest moon in 20 years.
Oleg Artemyev posted a series of amazing images depicting the giant moon's journey orbiting the Earth on his Twitter account, calling it "the supermoon moonset."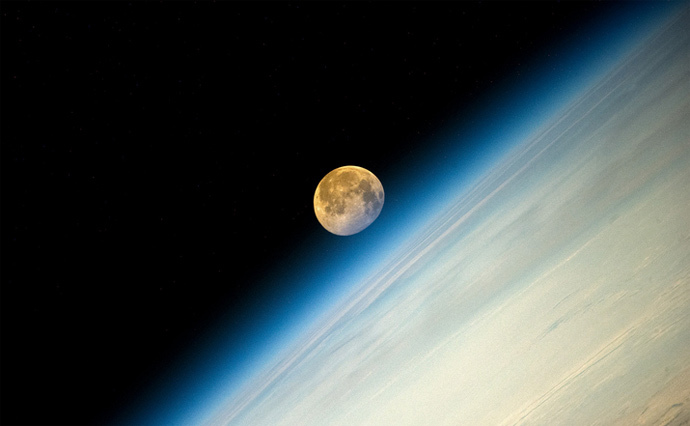 The images give a glimpse into one of the most anticipated and exciting astronomical events of the year, when the moon is at its fullest.

This Sunday's supermoon, known as "Perigee," will be the second and largest of the three to appear this summer. The moon on Sunday is calculated to be about 50,000 kilometers closer to Earth than when it is at its furthest point, known as "Apogee." It will make the moon appear 14 percent closer and 30 percent brighter than full moons usually appear.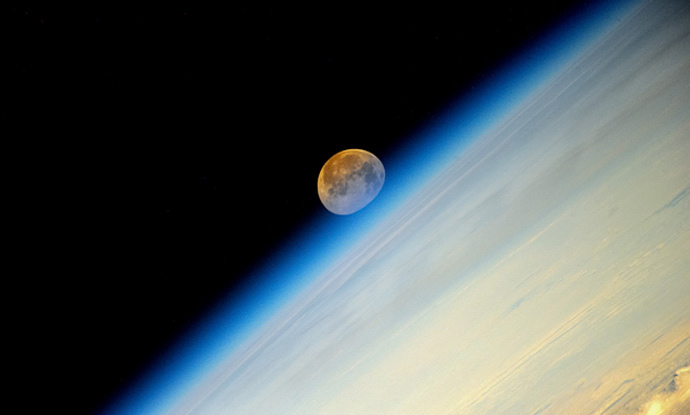 The previous supermoon was seen on July 12, resulting in spectacular images and prompting millions to crane their necks to see the phenomenon. The last of the three moons this year is expected to appear on September 9.

"This is the supermoon, the 'superest' supermoon," NASA scientist Noah Petro told Space.com during a video interview. "The two full moons around this one are also close, but not the closest. By the strict definition of a supermoon or a perigee moon this one this weekend is the closest full moon of the year. The other ones are spectacular but not quite as close as this one."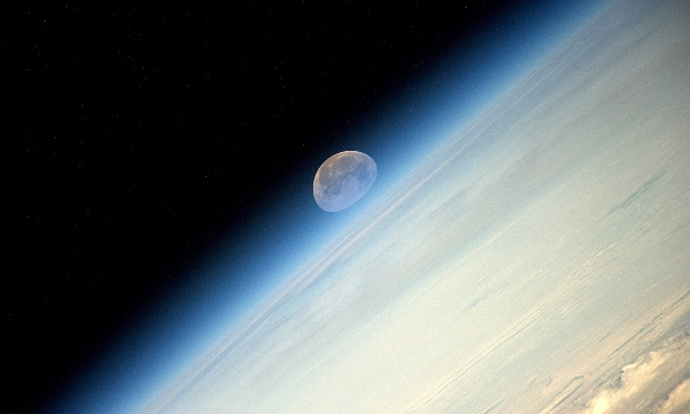 For those stuck indoors on Sunday, the online Slooh Community Observatory will give a live broadcast of the supermoon at 7:30 p.m. EDT (23:30 GMT).

Sunday's supermoon phenomenon coincides with one of Mother Nature's most dazzling celestial displays – the Perseid meteor shower - which may be fainter this year due to the bright light of the moon.

"Lunar glare wipes out the black, velvety backdrop required to see faint meteors, and sharply reduces counts," said Dr. Bill Cooke from NASA's Meteoroid Environment Office.

Cooke also noted that the Perseids are rich in fireballs as bright as Jupiter or Venus, which will be visible despite the moon's glare.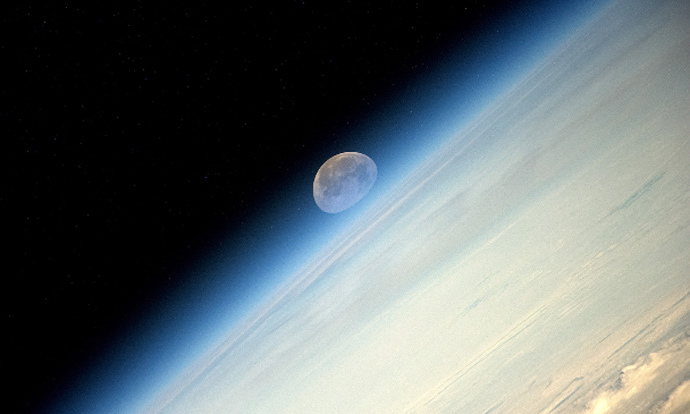 Usually some 90 to 100 bright, colorful meteors per hour can be seen during the annual Perseid meteor shower.

The source of the meteor shower is the Swift-Tuttle comet, which swings through the inner solar system every 133 years and leaves a trail of dust and grit. As Earth passes the debris, the comet dust hits the atmosphere and produces bright flashes of light.

The Perseids have been observed for about 2,000 years, with the earliest information on the meteor shower coming from the Far East. The shower received its name from the constellation Perseus. On the night of its peak, the meteors emanate from a spot in the sky near the constellation.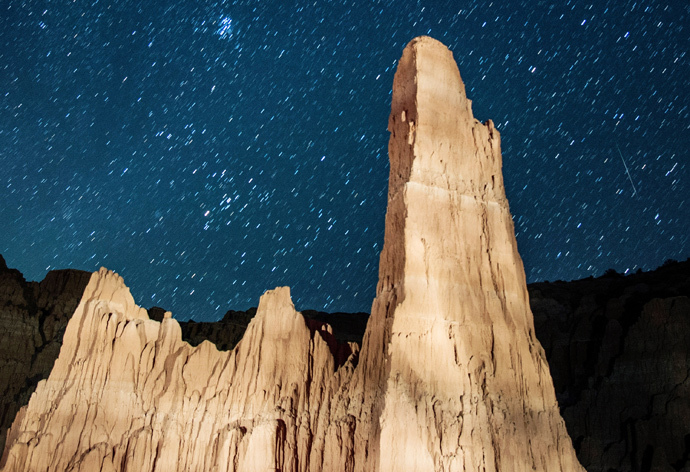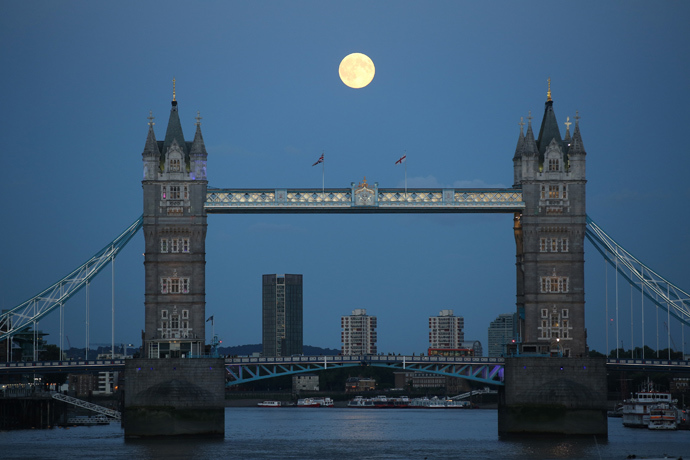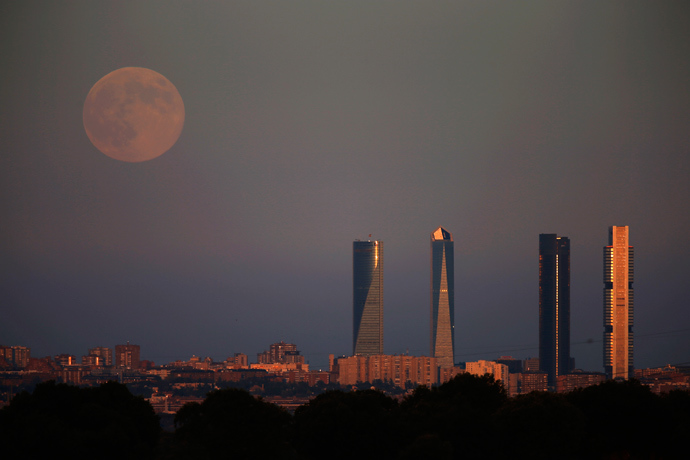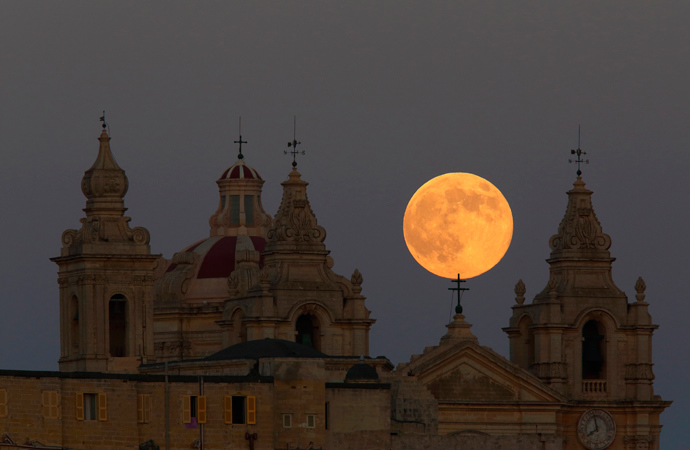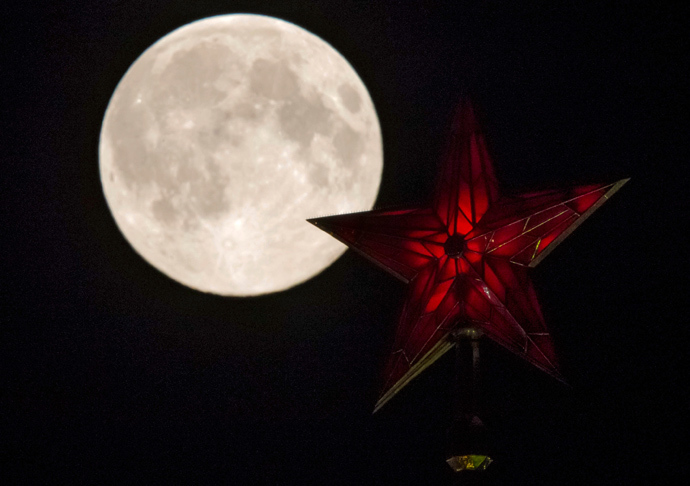 You can share this story on social media: