​127kg of cocaine found on Royal Spanish navy vessel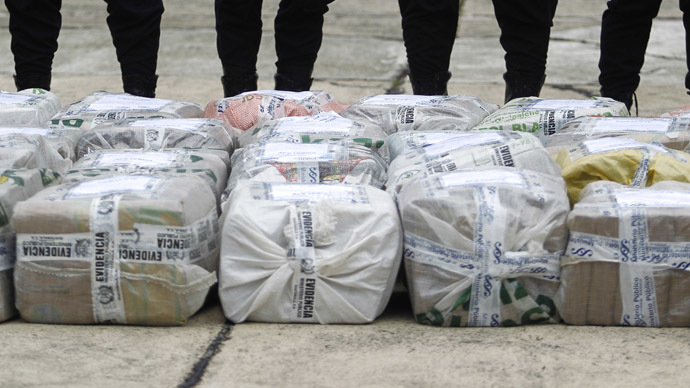 Spanish police have found 127 kilograms (280 pounds) of cocaine on board a four-mast Royal Spanish Navy ship used as a training vessel, mere weeks after three of its crew were arrested on cocaine smuggling charges.
The Juan Sebastián Elcano has logged 33,000km (18,000 nautical miles) and visited ports worldwide from Norway to Colombia, according to reports in local media. The 6-month journey trained the country's future naval officers.
However, on a return trip to Spain three of its paid officers were charged with transporting 20kg of cocaine from Colombia for the purpose of selling it on the streets of New York.
The arrest followed an international search warrant after their American contact had given them up. They are now serving a six-year sentence in a military prison in Madrid.
However, a repeat search warrant carried out recently found 127 kilos more stashed away in the storerooms beneath the ship's sails, El Pais newspaper reported on Wednesday.
The find leads the Civil Guard police to believe that the vessel itself was part of a continuous drug-smuggling operation and have launched a further investigation.
The Juan Sebastian Elcano is among the largest traditionally rigged vessels in the world, boasting the name of the Spanish Basque 16th century explorer who used it to circumnavigate the globe.