Confirmed: US spy plane fleeing Russian jet invaded Swedish airspace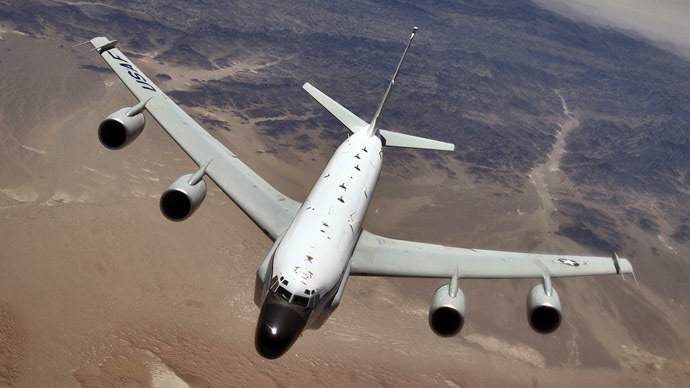 US officials have confirmed Swedish media reports of a mid-July incident in which an American spy plane invaded Sweden's airspace as it was evading a Russian fighter jet. The maverick plane was spying on Russia when it was intercepted.
The incident, which happened on July 18, went public last Wednesday after a classified document from Sweden's Defense Ministry was leaked to the press.
The plane, a Boeing RC-135 Rivet Joint, entered Sweden's airspace after permission to do so was denied by traffic control, Svenska Dagbladet (SvD) newspaper said. It passed from the east over the island of Gotland and flew more than 200km over 90 minutes before leaving.
The aerial incursion was caused by a Russian fighter jet, which scrambled from a base in the exclave Kaliningrad Region and approached the American reconnaissance plane.
Neither party involved in the incident confirmed or denied it, but a source in the US military told CNN on weekend that it indeed happen.
The source said the plane was conducting an electronic eavesdropping mission on the Russian military when the latter locked on to the aircraft with a radar station and sent at least one jet to intercept it. The quickest path of escape was through Swedish airspace, which was what the spy plane pilot did despite the Swedes' objection.
The source said similar incidents may happen in future, a fact which the US officials made known to Sweden. The CNN report didn't elaborate on how it was perceived by Sweden, a country that is not even a member of NATO and maintains a non-alliance stance.
You can share this story on social media: