Interfaith temple: Rabbi, priest and imam crowdfund 'House of One' in Germany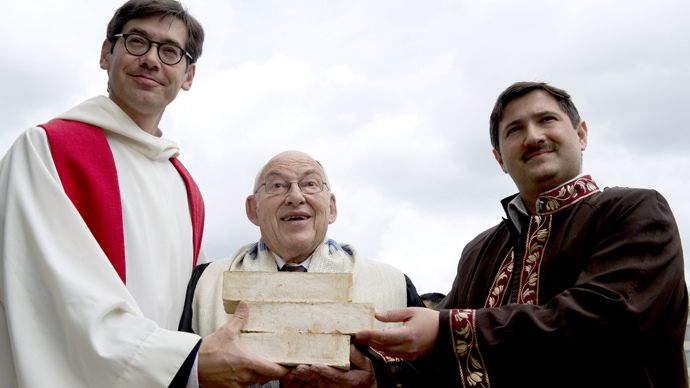 Berlin 'Tolerance Trio' has come together to build a joint house of worship in Berlin, to counter the growing religious tensions in an increasingly multi-cultural Europe. Now they are looking to source €43.5 million with crowdfunding.
"I believe in the power of dialogue. In the world we live in we have two possibilities: war or peace. Peace is a process and in order to achieve it, you have to talk to each other," Rabbi Ben Chorin, who was at the roots of the project, the told AP.

The House of One will be 40 meters tall, with a shared inter-religious space for 380 people at its heart, and a mosque, synagogue and church branching off in different directions.

Designed by trendy German architect Wilfried Kuehn, who won an international competition, the three adjuncts will all be different in style, but with certain repeating motifs, to emphasize the similarities as well as the differences between the Abrahamic faiths. The project launching three years ago, a building permit has already been issued, with plans to start construction in 2016 on a historic site in the heart of Berlin.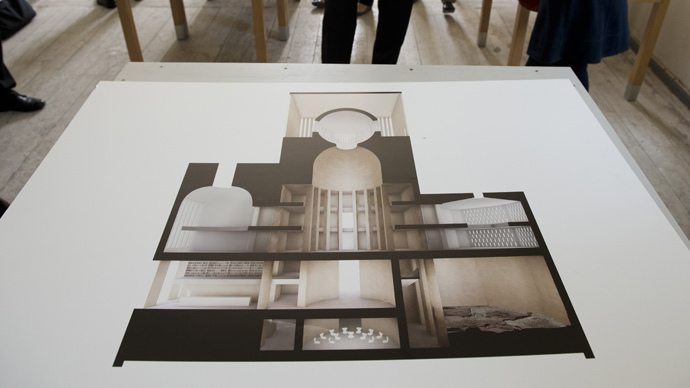 "We have noticed, as a community here in the middle of the city, that a lot of people want to meet people from different backgrounds and religions and that there is a strong desire to show that people from different religions can get along," said Pastor Gregor Hohberg of Berlin's St. Petri parish, who says that the square earmarked for construction has already started to attract worshippers from different religions for side-by-side prayers.
Rabbi Tovia Ben-Chorin, Imam Kadir Sanci and Pastor Gregor Hohberg, whose Tolerance Trio moniker is a revival of a 1930s US religious union, will now rely on donations to gather the required sum. Supporters are encouraged to "buy a brick" online for 10 euros, though since the start of the summer less than €40,000 has been collected.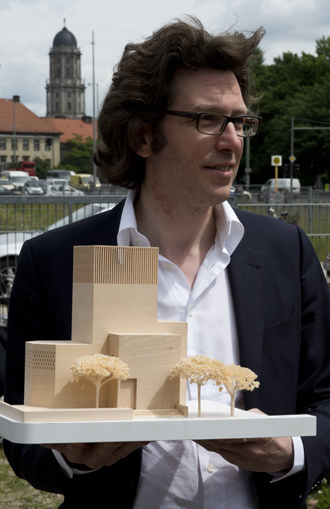 The founders now say that they will also need donations from larger religious bodies, as well as Berlin's worshippers, who potentially number about 300,000 Muslims and 50,000 Jews.

Among the more interesting organizations on the board of the House of One, which could help its construction is the Forum for Intercultural Dialogue (FID), a movement that aims to spread moderate Islam and monitor extremism, under the auspices of Fethullah Gulen, the arch-nemesis of Turkey's Prime Minister Tayyip Erdogan.

And fighting radicalism is as central an aim of the House of One as the promotion of the various religions inside. The Gaza conflict has not only brought out strong political opposition to Israel, but has reignited ugly manifestations of intolerance, with multiple synagogue attacks in France, and elsewhere on the continent.

Even before Operation Protective Edge, EU agencies estimated that 40 percent of all recorded hate crimes in Europe targeted Jews.

"It is very important for us to overcome all the negative news in the world," said Imam Sanci.
"I have the wish, for my children, my family, for myself and for everyone, that diversity becomes a reality and that people will accept each other in their otherness."
You can share this story on social media: