Shock and terror: Islamic State boasts mass executions in Iraq (GRAPHIC)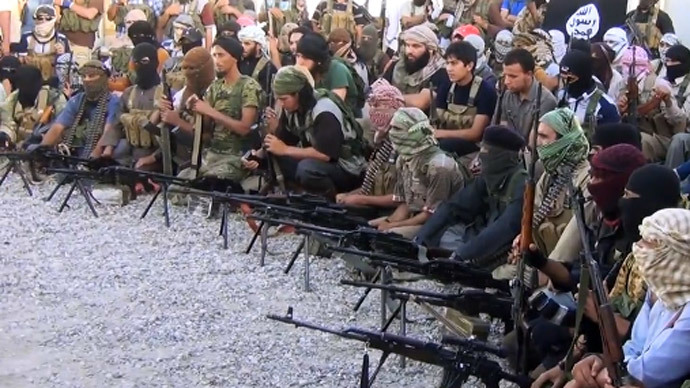 As part of their psychological war to create a medieval-style caliphate, the Islamic State has released a new shocking video showing scenes of mass executions, warning Iraqi soldiers and others who dare to resist that they will be rounded up and killed.
The Islamic State, formerly known as ISIS/ISIL, stormed through areas of northern Iraq last month, building on territory they had already seized in western Iraq and Syria.
The 36-minute video clip was released for the Eid holiday marking the end of Ramadan, sheds a disturbing light on the mentality of the Islamic State extremists and the methods they use as the organization presses on with its campaign of hatred and murder.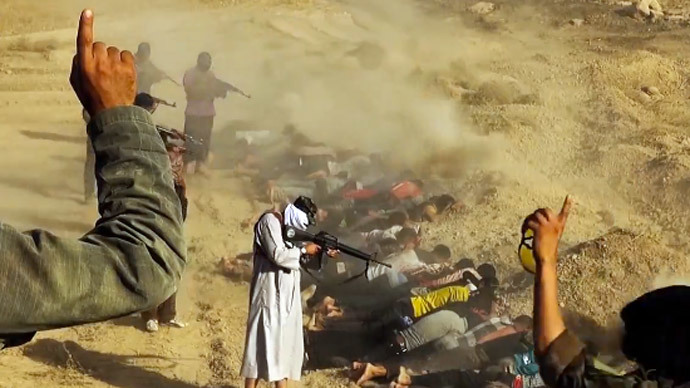 The video begins with IS fighters sweeping through a town in quick hit raids. The insurgents then stand over dozens of terrified Iraqis many of whom are only teenagers. One militant mocks a soldier for wearing civilian clothes over his uniform and then shoots him dead.
Other soldiers are then led to a pit in the desert and murdered one by one. A jihadist, not satisfied that they are dead, then does the round again. Most of the men appear to be deserters from the Iraqi army.
Other sequences from the IS propaganda video include a commander firing up militants with promises that paradise awaits them, when they take the city of Samarra, which is only 100 km north of the capital Baghdad.
Some of the prisoners were led to the edge of a river where each one was shot in the head with a pistol and then shoved in.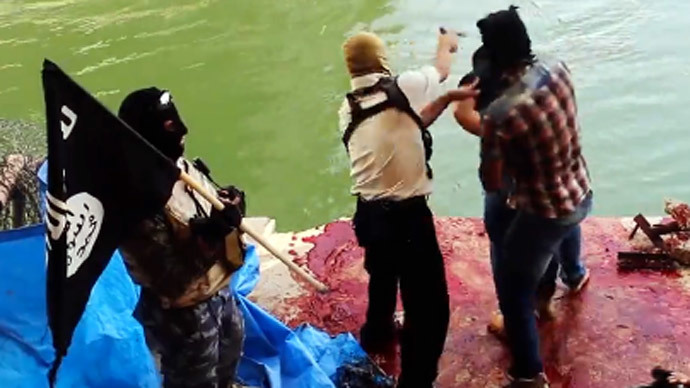 The footage also shows the insurgents moving into a town in pick-up trucks and US Humvees, seized from the Iraqi army last month, although it is not clear if this actually is Samarra, which is still reportedly in Iraqi government hands.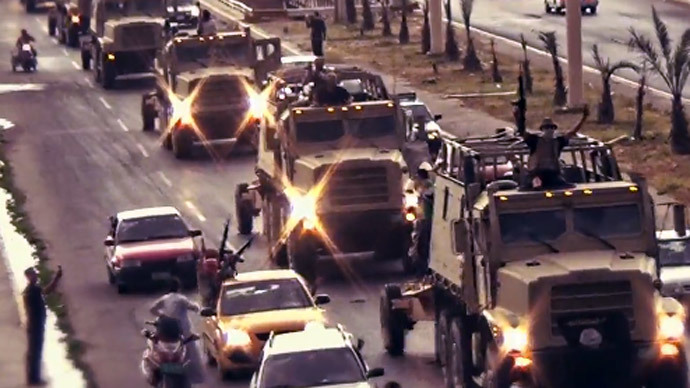 Islamic State militants gain ground by driving past other vehicles and opening fire randomly on passengers who then lose control of their vehicles or lie dead on the seats in pools of their own blood.
The video also shows IS bulldozing mosques and blowing up Shiite shrines.
MORE: ISIS jihadists demolish mosques, shrines in northern Iraq (PHOTOS)
Islamic State insurgents appear to avoid heavy clashes and therefore casualties by conducting quick, ruthless and indiscriminate operations and by using psychological warfare.
READ MORE: Jihadists attract investors, fighters with annual reports & glossy PR
On Tuesday the Islamic State secured another strategic victory by blowing up a bridge between Tikrit and Samarra, as well as severing a tunnel which was also used by the Iraqi military.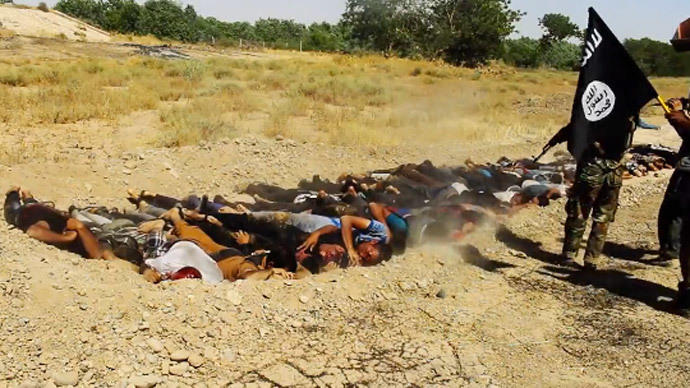 Iraqi government troops have tried and failed to recapture Tikrit from the militants. As the Iraqi army proves to be increasingly inept and ineffective, Shiite militias now rival government forces in their will and ability to confront Sunni insurgents.
Iraqi Christians have also fled the IS controlled city of Mosul, the second biggest in Iraq, following threats of execution if they did not convert to Islam or pay a religious tax.
The only forces making headway or at least holding their ground in the battle against the IS insurgents are the Kurds to the north and the forces of Bashar al-Assad in Syria. Islamic State militants in Syria briefly captured the Al-Shaar gas field near Homs and killed at least 200 Syrian army soldiers before it was recaptured by President Assad's forces Monday.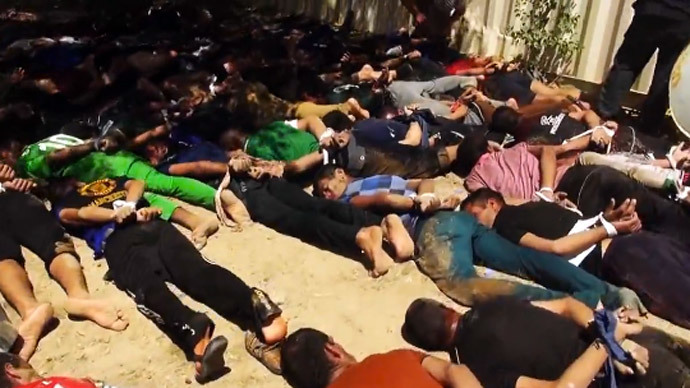 You can share this story on social media: