Ukrainian nationalist group blocks Russian gas stations, demands free gas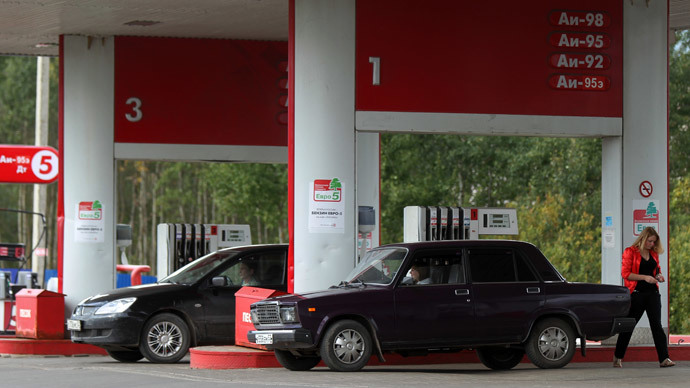 Activists of the nationalist Right Sector party have blocked several Lukoil gasoline stations in Ivano-Frankovsk, western Ukraine, demanding free gas from the Russian oil company, OSCE reported. Lukoil confirmed the news to RT.
Employees of the gas stations informed OSCE observers that Right Sector demanded they provide monthly donations of up to three tons of petrol – to be used by the Ukrainian army.

"At one of the stations, the OSCE observers have been informed about Right Sector members blocking the facility for three to four days," the organization's report says, according to RIA Novosti. The document mentions that a similar seizure of another station lasted for several hours.

Right Sector has reportedly threatened the gas stations' staff with more attacks with the ultimate goal of ousting the company from Ukraine altogether.

Lukoil has confirmed to RT that the work of its gas stations have been blocked by Right Sector in Ivano-Frankovsk. The company says the activists from the ultranationalist party seized three out of the six stations Lukoil has in the city.

"They only make their demands in word, they do not support them by any written orders," a source in Lukoil told RT.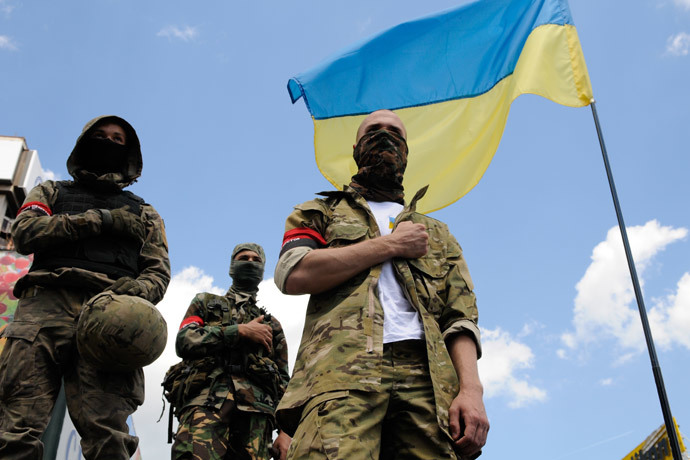 The company said it is not going to issue any official statement yet for security reasons, as Lukoil's leadership fears the Ukrainian government might not be able to influence Right Sector.

The oil company is assuming that actions by the Right Sector constitute "interference with lawful business activities" and thus are punishable by Ukrainian law.

Right Sector was formed as a coalition of right-wing organizations during the Maidan protests in Kiev in November 2013. Its activists later were behind the most violent clashes with police.

Right Sector became a party in March 2014 and its leader, Dmitry Yarosh, ran for president in the May 25 election, but received less than 1 percent of the vote.

Members of the group have joined pro-Kiev military units fighting anti-government forces in Eastern Ukraine.

Last week, the International Criminal Police Organization put Yarosh on its wanted list.
That was done in response to Russia's request in April. Moscow has accused Yarosh of "public incitement to terrorist and extremist activities involving the use of the mass media."
Yarosh is notorious for his warmongering rhetoric targeting Russia. In March he threatened to blow up oil pipelines running from Russia to Europe through Ukraine, as a means of "depriving the enemy of resources."
You can share this story on social media: