Ukraine civil war death toll 1,100, over 3,500 wounded - UN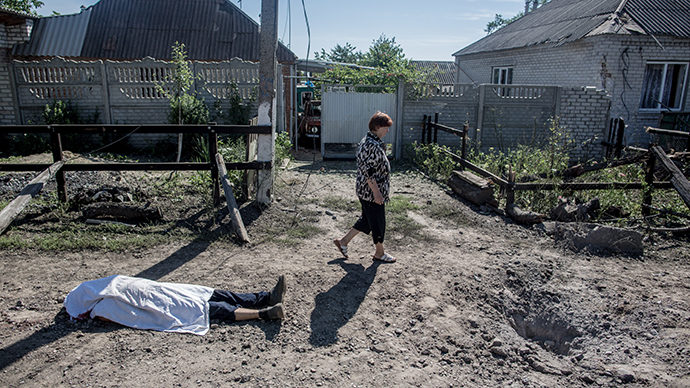 Some 1,129 people have been killed and nearly 3,500 wounded in eastern Ukraine since the start of the Kiev's military operation in April, according to UN estimates.
Live updates on the Kiev's bloody campaign in the east
The report also states that these are the minimum casualty toll estimates by the UN monitoring mission and WHO.
The report says that the cause of the rising death toll is intensified artillery shelling of the civilian residential areas and the so-called "collateral damage" of the armed actions in the heavily-populated areas.
Also, 100,000 people were forcibly displaced in eastern Ukraine.
The Kiev authorities are using heavy weaponry and artillery in strikes on residential areas, while the armed rebels are firing back, the report states.
"Both sides must take great care to prevent more civilians from being killed or injured," she added. "Already increasing numbers of people are being killed, with serious damage to civilian infrastructure, which – depending on circumstances – could amount to violations of international humanitarian law. The fighting must stop," the report stated.
On Friday, Human Rights Watch alleged that Kiev is using indiscriminate Grad missiles to attack densely populated areas in Donetsk, which violates international humanitarian law, and also blames the militia for taking cover in the same areas.
"Although Ukrainian government officials and the press service of the National Guard have denied using Grad rockets in Donetsk, a Human Rights Watch investigation on the ground strongly indicates that Ukrainian government forces were responsible for the attacks that occurred between July 12 and 21," HRW stated.
'Downing of MH17 may constitute a war crime'
The downing of the Malaysian MH17 plane may amount to a "war crime," the UN human rights chief Navi Pillay said.
"The horrendous shooting down of the Malaysian Airlines plane on 17 July came just after the cut-off date of this report," Pillay said.
"This violation of international law, given the prevailing circumstances, may amount to a war crime. It is imperative that a prompt, thorough, effective, independent and impartial investigation be conducted into this event," she added.
Due to ongoing violence in the area of the plane crash, investigation teams, including Dutch and Australian police, can't get to the scene.
On Sunday, at least 13 civilians and likely dozens more were killed by ongoing artillery strikes, as government troops closed in on militia positions around the city of Gorlovka.
Among the dead were a 1-year old and a 5-year old, according to information published by the Donetsk regional administration. The 1-year-old girl was killed next to her parents.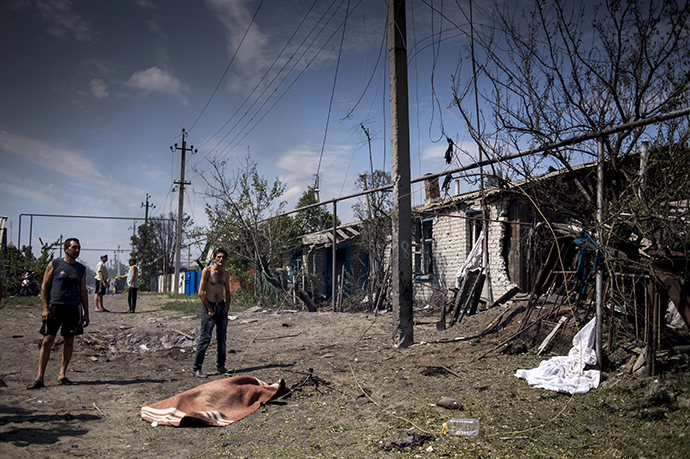 You can share this story on social media: