Over 100 genes linked to schizophrenia, study finds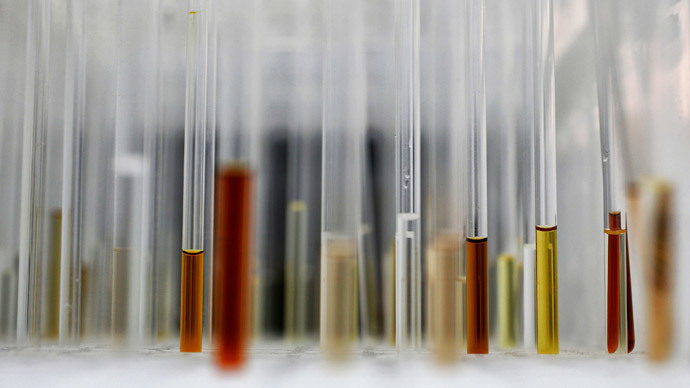 Researchers identified more than 80 previously undiscovered genes which may be related to the development of schizophrenia, bringing the total of potentially associated genes to over 100, the largest international study ever published on the subject says.
"We identify 128 independent associations spanning 108 conservatively defined loci that meet genome-wide significance, 83 of which have not been previously reported," the abstract of the study, published in Nature magazine on Tuesday, states.
The findings are the result of the collaboration of Psychiatric Genomics Consortium (PGC), which included more than 80 institutions such as the Broad Institute of Harvard and MIT, Massachusetts General Hospital (MGH), and others around the world.
The identification of specific triggers which could lead to schizophrenia help boost the development of new ways to treat the mental illness, which has been stalling for the last 60 years, according to Michael O'Donovan, a psychiatrist who led the study from the UK's Cardiff University.
Schizophrenia is known to impact one in 100 people. Characteristics of the disease include hallucinations and delusions. Some patients hear voices and report symptoms of paranoia.
Overall, the study sampled more than 150,000 people – 36,989 of whom had been diagnosed with schizophrenia.
"It's a stunning confirmation that there are many, many genetic factors" involved in schizophrenia, Nature quoted psychiatric geneticist at Mount Sinai School of Medicine in New York and a co-author of the paper, Pamela Sklar, as saying. "There were hints of that from previous work, but this takes it to the next level."
O'Donovan said that PGC has plans to double its sample size in order to isolate the most important connections. "It is absolutely crystal clear now that genetics is involved in schizophrenia and although the biological implications of the genetics are not yet clear, we're beginning to see patterns emerging from the data," he said.
The scientific field has welcomed the new study and the potential it brings for future research.
"This is a pretty exciting moment in the history of this field," Nature quoted Thomas Insel, director of the National Institute of Mental Health (NIMH), as saying.
You can share this story on social media: