#FreeArturo: 470,000 sign petition to relocate depressed polar bear to Canada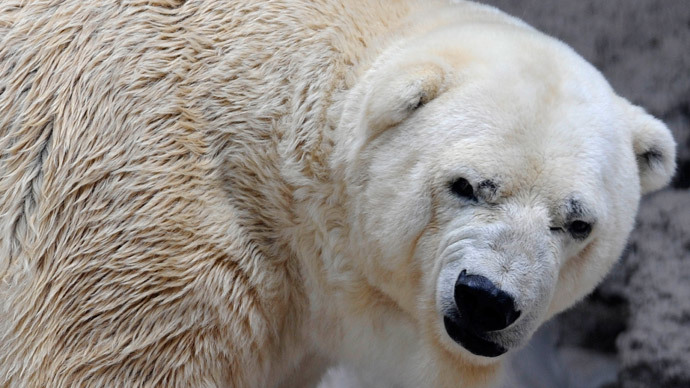 More than 450,000 people have signed an online petition calling for a heart-broken polar bear living in squalid conditions in Argentina to be transferred to Canada.
Supporters of the change.org online appeal are well on their way to hitting the 500,000 benchmark, having nearly doubled the number of signatures in the last 24 hours.
Often dubbed 'the world's saddest animal,' Arturo lives in a cramped cage with little room to walk in Argentina's Mendoza Zoo. Temperatures sometimes hit 104F (40C), and the 29-year-old polar bear, clearly not designed for such a climate, only has a 20-inch-deep pool to keep him cool.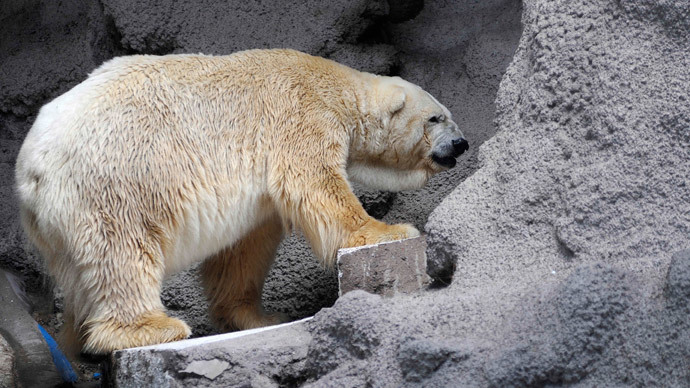 To make matters worse, Arturo's long-time friend Pelusa died two years ago. Animal rights campaigners say Arturo has exhibited signs of depression since the death, fearing the abnormal behavior mirrors that of 'Pelusa the Purple Polar Bear' before she passed away.
Those behind the petition warn that Argentina's international image could be degraded due to Arturo's living conditions, especially after a polar bear reportedly died in Buenos Aires less than two years ago due to heat.
"We plead for solidarity and sensitivity from President, Mrs. Cristina Fernandez de Kirchner, as well as that from Diplomats," the petition reads.
"We plead that you exercise your authority so the polar bear Arturo, who lives in deplorable conditions in the Mendoza Zoo is moved to Assiniboine Park Zoo in Canada where a better life is awaiting him," it continues.
The petition picked up steam after a tweetstorm for Arturo kicked off on Thursday.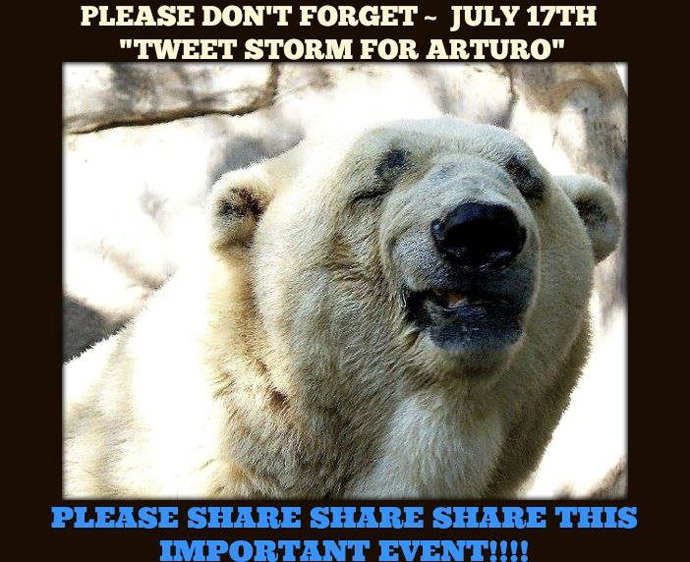 Even former speaker of the House and 2012 Republican presidential nominee Newt Gingrich took part in the viral action.
"If you love animals the way I do, you're going to want to sign the petition to save the Argentinean polar bear, Arturo," Gingrich said. "This is very sad, and he should be saved."
If you love animals as much as I do,sign petition to #freeArturo the Argentinian polar bear http://t.co/1DjnEycVAIpic.twitter.com/tAdJDhYXd9

— Newt Gingrich (@newtgingrich) July 16, 2014
In February The Winnipeg Sun reported that Assiniboine Park Conservancy had been in regular contact with the Mendoza Zoo.
The problem, it appears, is red tape on the Canadian side just as much as a lack of will in Argentina. According to the report, the Canadian Food Inspection Agency requires specific records dating back at least three years in order to bring Arturo to Canada. The Argentines, apparently, can't provide those medical records, and therefore cannot secure a permit.
"There are very strict regulations that must be met to bring an animal into Canada," Don Peterkin, chief operations officer with the Assiniboine Park Conservancy, told the daily at the time. "These regulations are in place to ensure the health and welfare of animals and animal-related industries so without the proper health records in place it's simply not possible to obtain the permits required."
Earlier this year, the director of Mendoza Zoo said it would be "unsafe to move Arturo on account of his advanced age." None of this, however, is likely to change the minds of supporters who's hearts are pouring out for Argentina's last polar bear.
#FreeArturo: Polar Bears belong in the Arctic. Not in a Argentinian Zoo. pic.twitter.com/swUIAbS4RX

— Dr. Kate Riordan (@cathorio) July 14, 2014